ATLANTA – An unforgivable accident. That's how one Atlanta homeowner describes coming back from vacation to find that a company accidentally demolished a home she owned.
"I'm just left with a big ole mess," Susan Hodgson said.
Susan Hodgson can't even begin to process how her longtime family property ended in a pile of rubble. It started while she was on vacation and received a call from a neighbor.
"Did you hire somebody to tear your house down next door to me?' It's been boarded up for about 15 years and I said 'no' and she said 'well there's someone over here who just demolished the whole house and tore the entire house down," Hodgson said.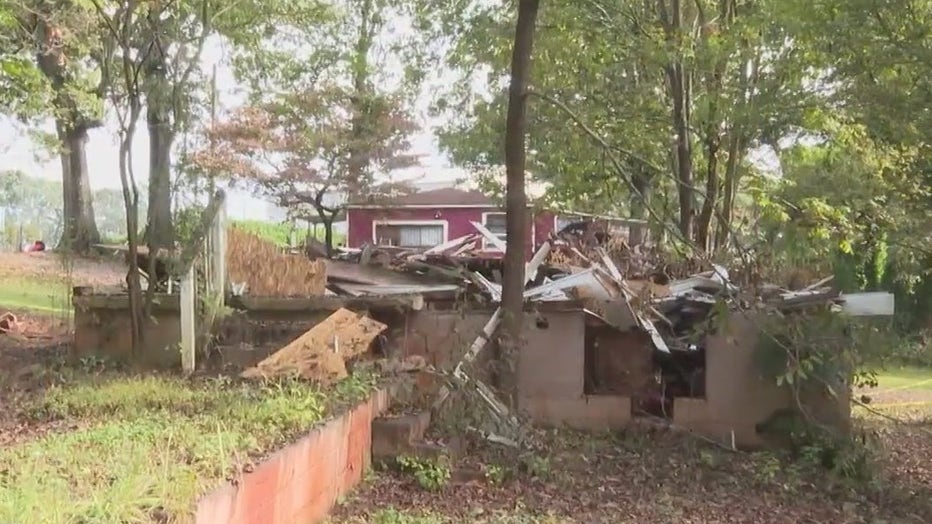 Hodgson says the workers got nasty when confronted.
"He told her to shut up and mind her own business," Hodgson said.
So she sent a family member over.
"He said 'well I want to see a permit or something' and the guy pulled it out and said 'Oh I'm at the wrong address' and he just packs everything up and leaves and the house is just (destroyed) down and gone," Hodgson said.
The home sits on Lakewood Avenue in southwest Atlanta and no one was living inside at the time.
"It's been boarded up about 15 years, and we keep it boarded, covered, grass cut, and the yard is clean. The taxes are paid and everything is up on it," Hodgson said.
Hodgson says she hasn't heard anything from the company responsible named 'You Call It, We Haul It' and it's based in Atlanta.
"It's just hard to believe someone thinks they have the right to just come and tear something up and walk away from it and didn't come back and say I'm sorry. What do I need to do to fix this. It was an accident. They didn't give me nothing," Hodgson said.
And now she says it's a mess.
"It's just a grumbled mess. The whole house is tumbled in and a big ole mess. He didn't haul nothing off," Hodgson said.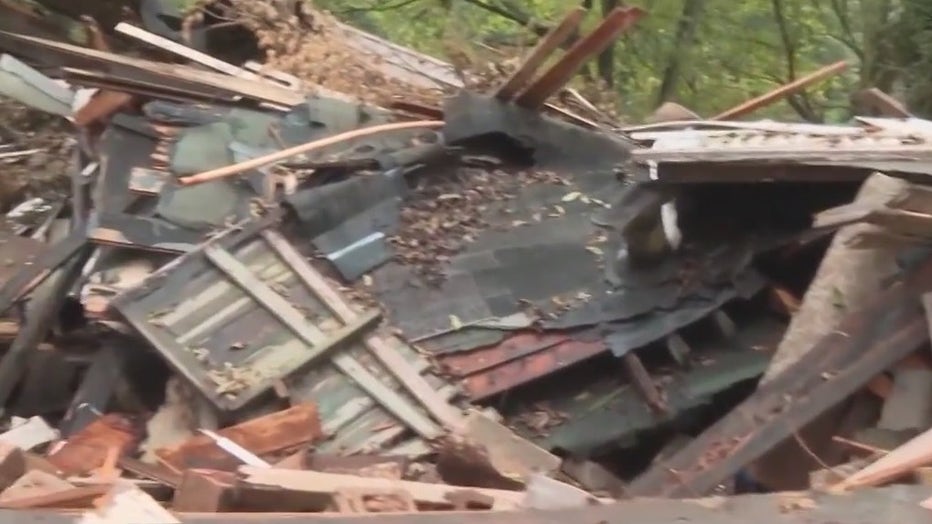 Hodgson and her family now must figure out what to do next.
"I think he owes us an apology, and he needs to fix the problem. He needs to fix the problem," Hodgson said.
FOX 5 Reached out to the company for answers. They sent a statement saying they are working to investigate the issue and say they are working on resolving the mishap.
Hodgson says she's worried about any water or gas lines that could have been ruptured in this.