CHICAGO – The recent billion-dollar Powerball and Mega Millions jackpots have not had the lucky players holding the winning tickets officially linked to them yet.
The two jackpots have a combined value of $2.68 billion, with the Powerball grand prize amounting to $1.08 billion and the Mega Millions one totaling $1.602 billion on an annuitized basis. The drawings for them took place earlier in the summer.
More recently of the two, in early August, an individual in Florida landed the then-massive Mega Millions grand prize with a ticket dispensed by a Publix in Neptune Beach. It represented Mega Millions' largest to date, according to officials.
"At this time, the winner (unknown to Lottery officials) has not come forward to claim their prize," a spokesperson for the Florida Lottery told FOX Business on Friday. "However, please note that Florida Mega Millions jackpot winners have 180 days from the date of the drawing to claim their prize, which is Sunday, February 4, 2024."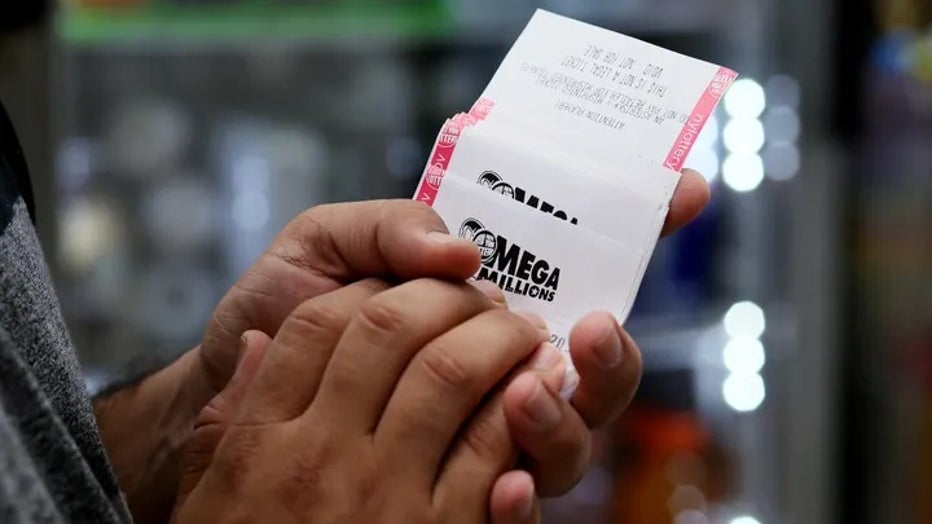 A man holds Mega Millions lottery tickets in New York City. ((Photo by John Smith/VIEWpress) / Getty Images)
The person has less time to file a claim if they want to take their winnings as a one-time $783.3 million payout, according to an August press release. In that case, the deadline is 60 days post-drawing.
The winning of the $1.08 billion Powerball grand prize had preceded that of Mega Millions by less than a month, with the lottery selecting the five white and one red balls for it on July 19. Las Palmitas Mini Market, located in Los Angeles, conducted the sale of the matching Powerball ticket, earning the store a $1 million windfall, according to a California Lottery.
The California Lottery has so far not identified someone as the winner of the $1.08 jackpot.  When reached for comment on Friday, a spokesperson told FOX Business that the California Lottery had nothing to share at this time.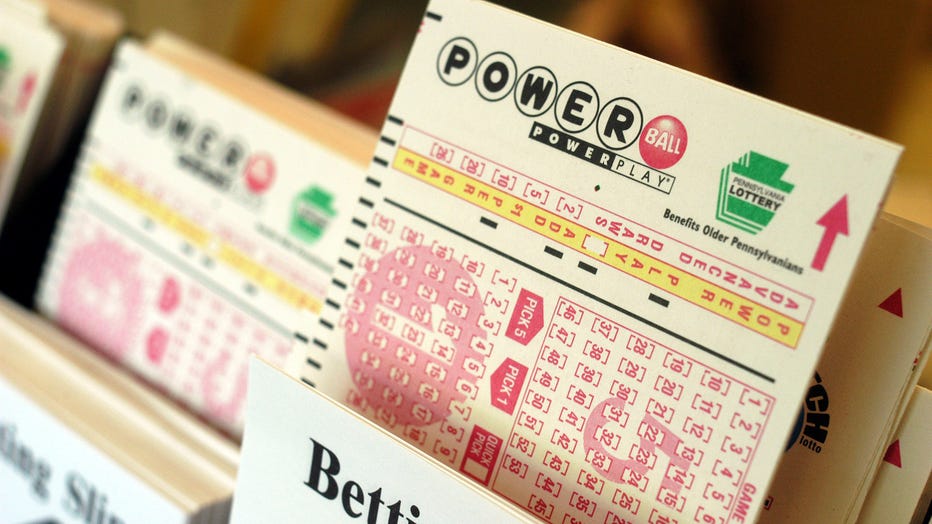 WASHINGTON CROSSING, PA – MAY 10: Powerball tickets await players at Cumberland Farms convenience store May 10, 2004 in Washington Crossing, Pennsylvania. The winner of the May 8th $213 million dollar Powerball jackpot has yet to come forward. For se
In a July 24 press release, the California Lottery said it "typically does not publicly confirm or acknowledge when a prize claim has been received because there's no way to be certain any given claim is legitimate."
It subjects all claims for big wins to a "thorough vetting process" for verification purposes that "involves a California Lottery law enforcement officer interviewing the claimant before that person is declared a winner," according to the release. Completion of that process can take anywhere from weeks to months, depending on various factors.
The deadline by which the ticket-holder must file a claim falls exactly 12 months from July 19.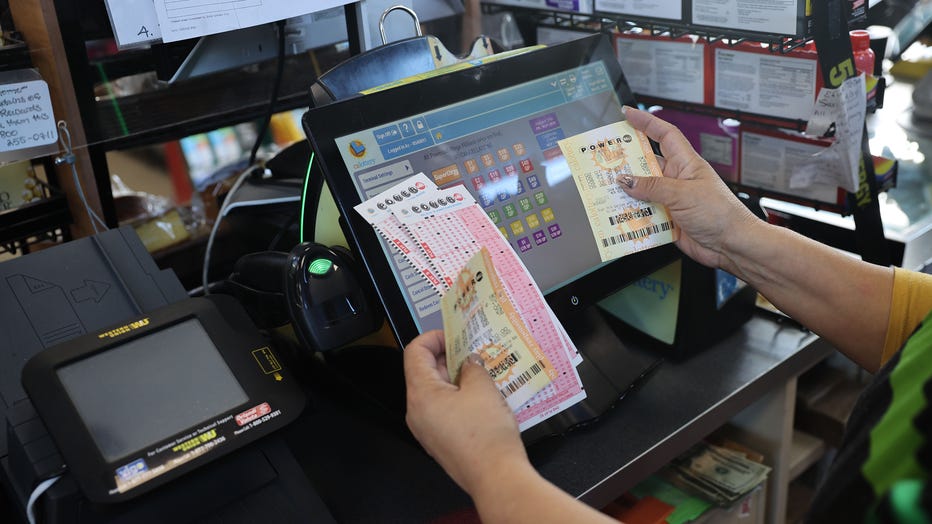 A cashier holds Powerball lottery tickets at a 7-Eleven store in Milpitas, California, United States on November 7, 2022. (Photo by Tayfun Coskun/Anadolu Agency via Getty Images)
Only two other Powerball grand prizes have come in larger than the July jackpot. Someone landed the lottery's largest, at $2.04 billion, back in November of last year.
Powerball saw its jackpot return to above $500 million in early September, with it hovering at an estimated $596 million as of Friday evening. Mega Millions had its most recent drawing Friday night.
For Powerball players, there is a 1 in 292.2 million chance of winning the jackpot. For Mega Millions, the odds are slightly larger, at 1 in nearly 302.6 million.