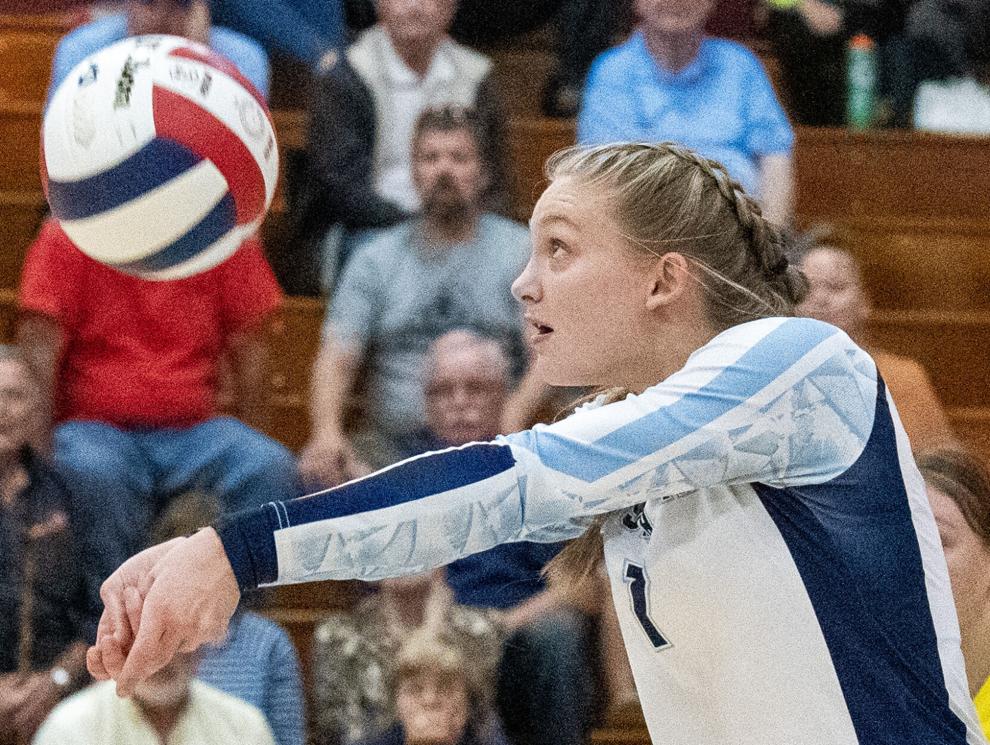 Buy Now
Brooklyn Stadeli is one of four seniors on the Cissna Park volleyball team this season. The Timberwolves play Hartsburg-Emden at 9 a.m. Friday in a Class 1A state semifinal match at CEFCU Arena on the Illinois State University campus in Normal.
Robin Scholz/The News-Gazette
Want to purchase today's print edition? Here's a map of single-copy locations.
Sign up for our High School Confidential newsletter here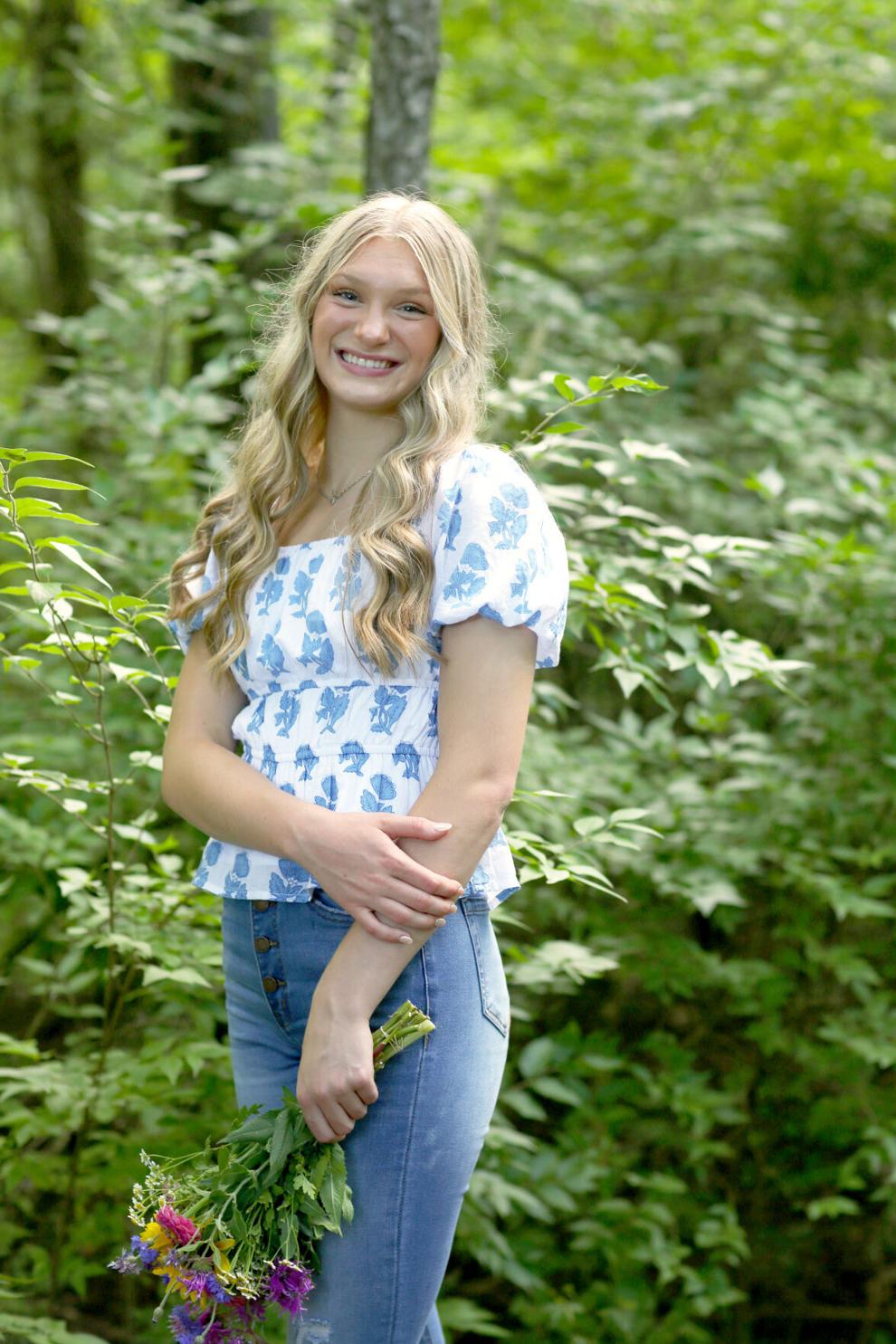 BROOKLYN STADELI
Cissna Park
Provided
On Wednesdays, we'll introduce the students who make up Year 8 of High School Confidential, powered by Danville Area Community College. Next up: Cissna Park's Brooklyn Stadeli. Follow her on Snapchat (@b_stadeli).
Brooklyn's a musically gifted senior who plays piano, saxophone and guitar. Should Taylor Swift be worried?
"Absolutely not," she said. "My hobby could never compete with her career."
Brooklyn is part of a big family who loves music and sports. She was inspired by watching her older brothers play basketball in high school and "I chose to join that lifestyle, as did my sister. Not everything was natural, however, and hard work, perseverance and positive role models were what put us on the path to success."
Brooklyn and her volleyball teammates are prepping for Friday's IHSA Final Four at Redbird Arena. This week, our Joey Wright visited the tiny high school — enrollment 91 — and its supportive community for a story that will publish Thursday.
"In a small town, you feel the support of the community everywhere you go, especially as an athlete," she said. " You are able to build connections with so many people and it feels like a big family. I am so thankful for our town."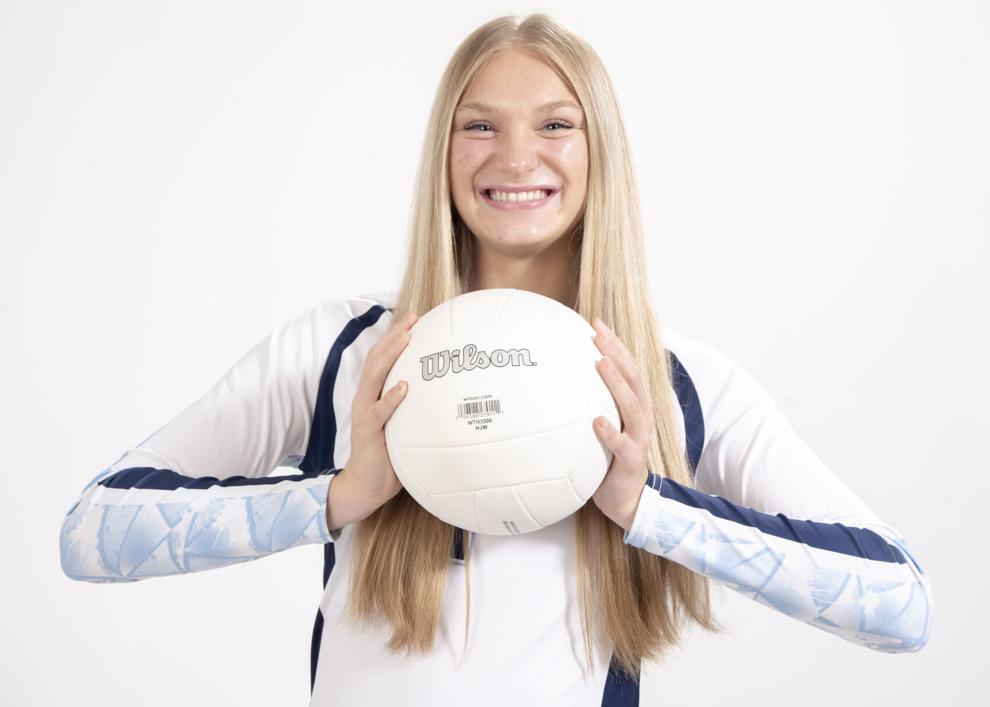 Brooklyn Stadeli, Cissna Park, at the News-Gazette's Faces of Fall photo shoot at the News-Gazette in Champaign on Saturday, August 19, 2023.
Robin Scholz/The News-Gazette
Next year, she'll attend Parkland College in hopes of becoming a radiology technician.
"I have experienced multiple injuries and required the service of radiology technicians a myriad of times," she said. "This created an interest in me for how they are able to diagnose injuries and get those types of pictures of the body."