January didn't feel like much of a winter in the city of Chicago, but that's all set to change this week as a series of weather turbulences could keep snow at least until Sunday.
Here's a timeline of how things are shaping up in terms of the weather this week.
Tuesday Thursday
Forecast models show mostly dry conditions across the region on Tuesday, but clouds will begin to gather during the day and snow can accumulate late into the night.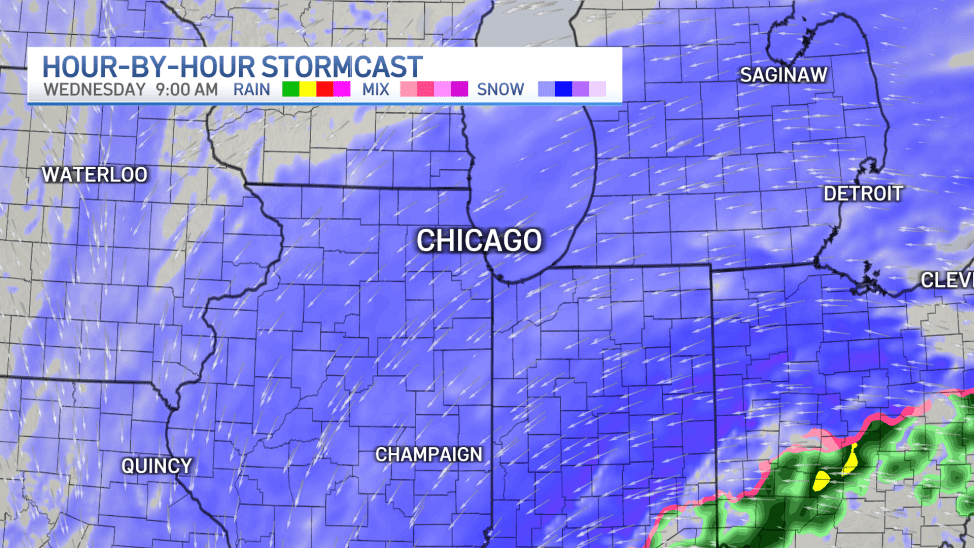 By Wednesday morning, snow will spread across the Midwest, affecting parts of Illinois, Indiana, and other states. That snow can cause problems for commuters and drivers, and it's likely not to be overly heavy, but it's still possible for smooth roads to cause problems.
Wednesday evening will see the system begin to bleed out of the area in large amounts, but thanks to warmer waters from Lake Michigan and winds from the north, lake-effect snow is pushing south of the lake in northwest Indiana. It may affect certain areas.
As a result, parts of Indiana could see locally higher total snowfall by Thursday morning, according to forecast models.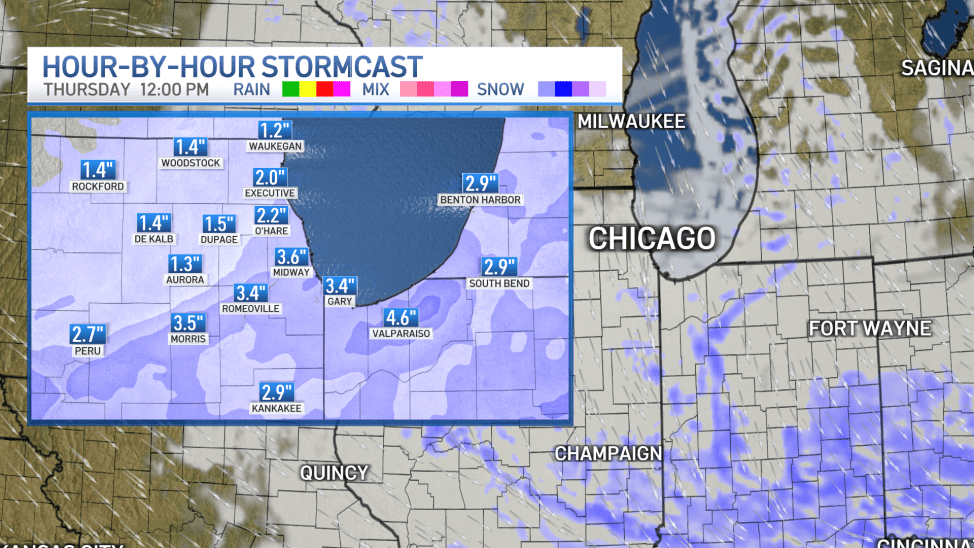 Friday
A second round of snow arrives in the form of a fast-moving Clipper system on Friday, which could bring light or mixed precipitation to the area. Accumulation is probably on the lighter side due to its disturbances, according to predictive models.
Saturday
Predictive models predict another round of snow on Saturday as the two air masses collide with each other. Light snowfall is likely as these air masses pass over the Midwest, bringing additional accumulation to areas that see snow over several days.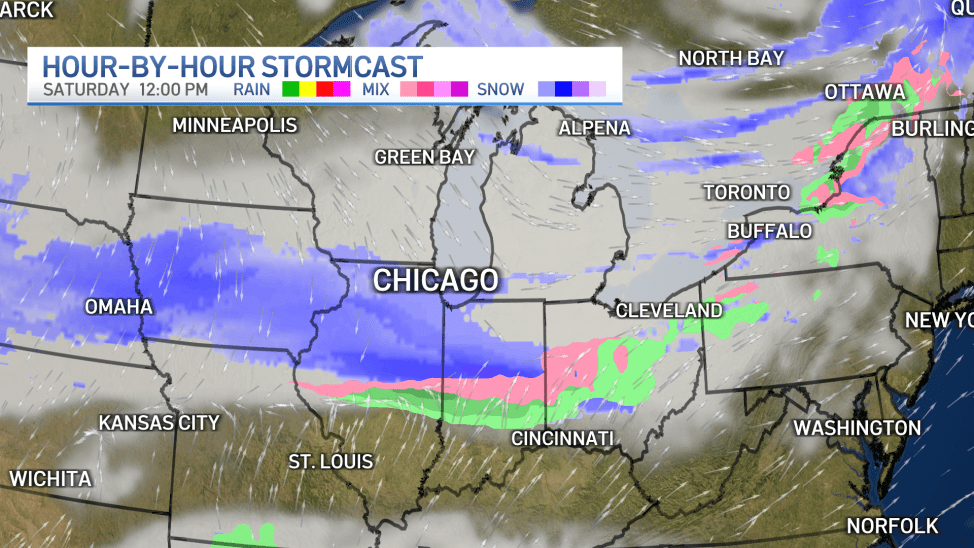 Sunday
Another minor system will pass through the Midwest on Sunday, bringing even more snow to the region.
Expected snowfall is far from predictive models, but areas in the Southern Suburbs could be particularly hard hit by snow due to projected storm paths.
Stay tuned to the NBC 5 Storm team for updates on these forecasts subject to change in snow forecasts.