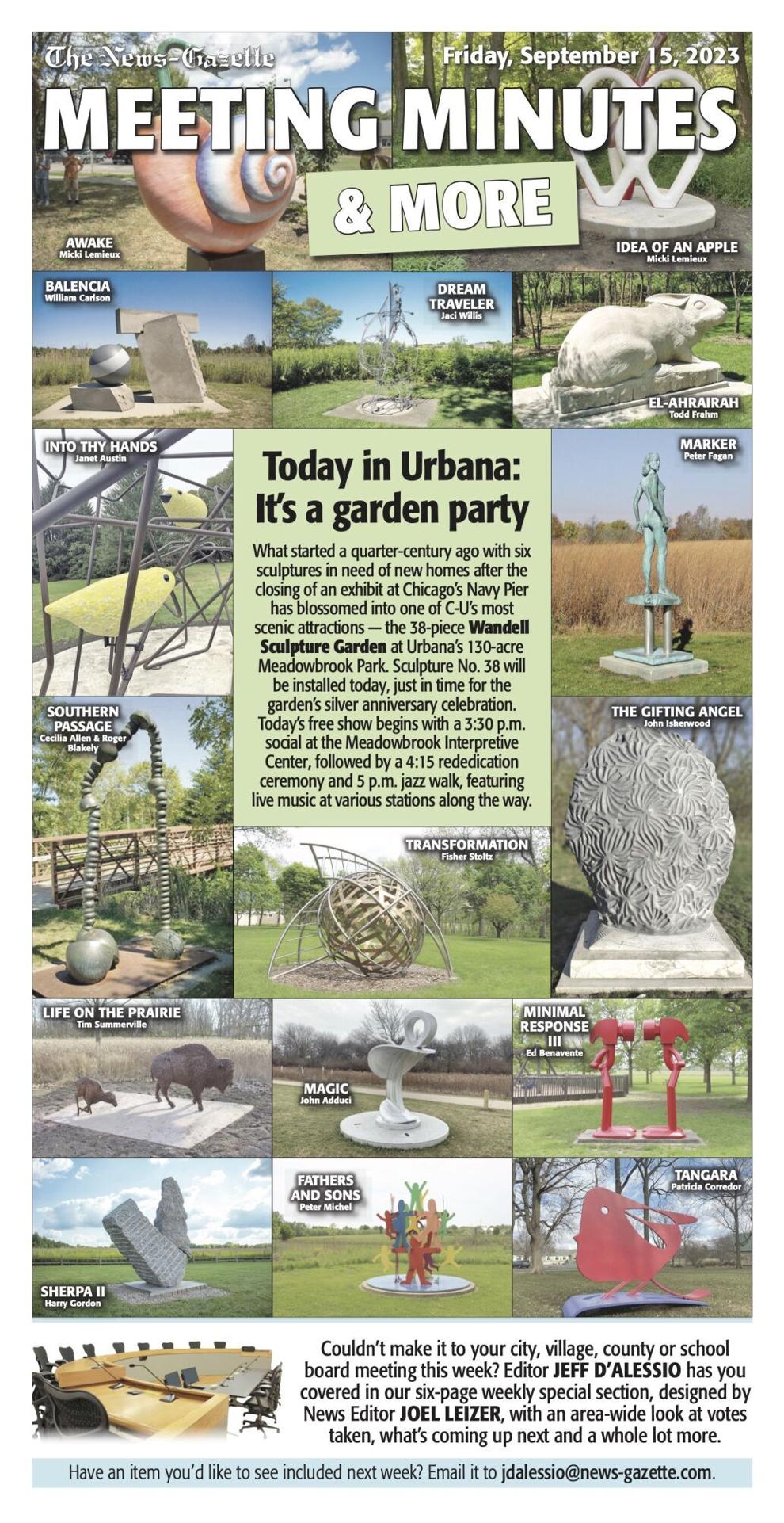 This story appeared in 'Meeting Minutes & More,' a weekly, six-page special section in the print editions of Friday's News-Gazette reported and written by Editor Jeff D'Alessio and designed by News Editor Joel Leizer. Click here to read an electronic version of this week's section. Click here to subscribe to The News-Gazette.
This being Day 1 of Hispanic Heritage Month (Sept. 15-Oct. 15), we recruited 40 community members — 20 here, 20 more next week — to put on their thinking caps and come up with one multiple-choice trivia question.
See how many you can get right without phoning a friend or turning to Google.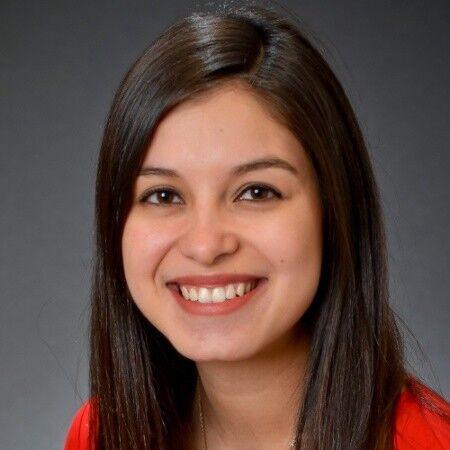 Monica Campos
1. MONICA CAMPOS, a senior staff accountant at The Libman Company of Arcola, asks: Which of the following is not true about Cinco de Mayo?
a) Mexicans don't call it Cinco de Mayo.b) Cinco de Mayo is Mexico's independence day.c) Celebrating Cinco de Mayo first started in California.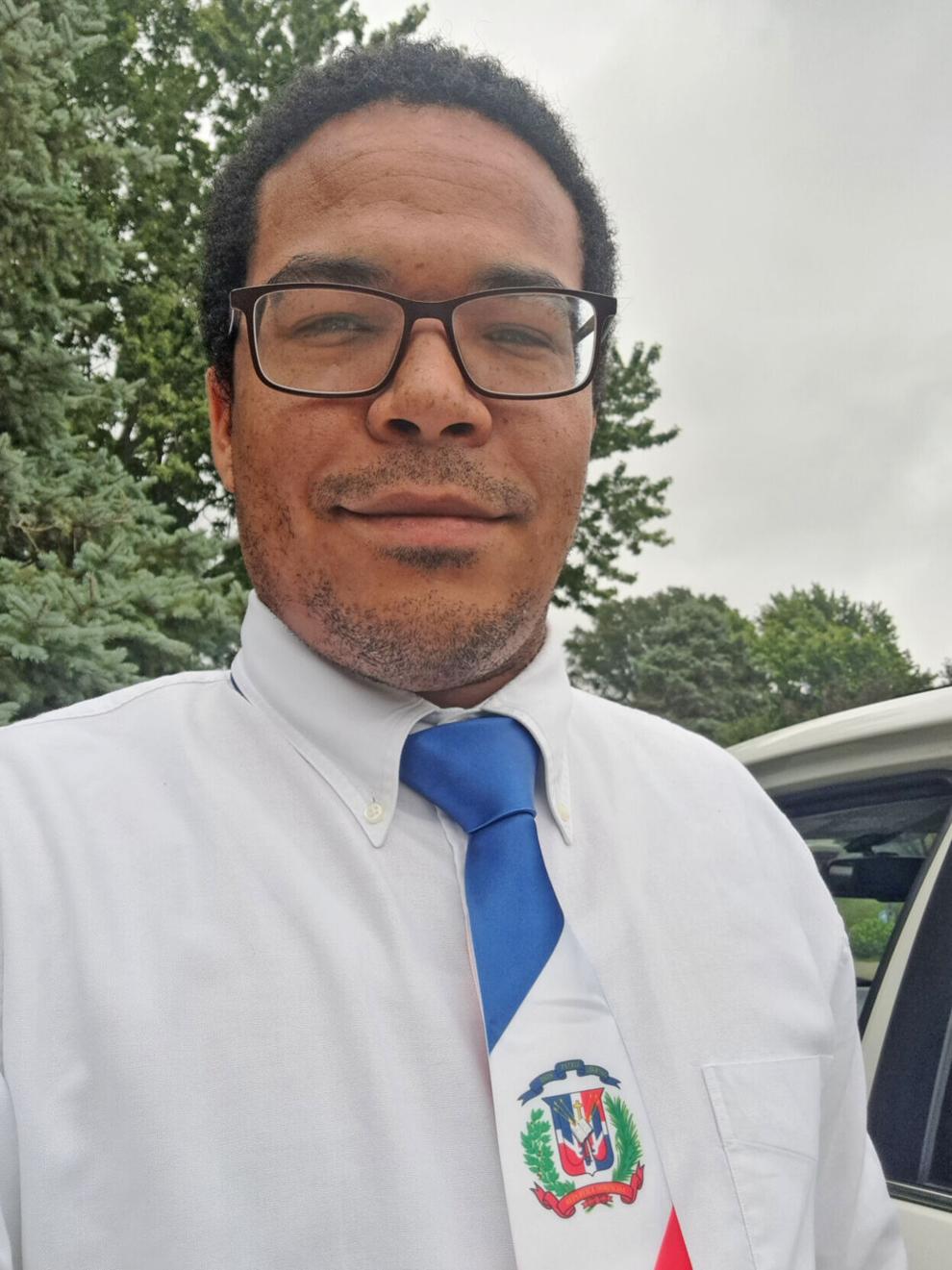 Mario Concepcion
2. MARIO CONCEPCION, a bilingual teacher at Rantoul's Pleasant Acres Elementary, asks: Who was the first native Dominican baseball player to be elected to the Hall of Fame?
a) David Ortiz
b) Sammy Sosa
c) Juan Marichal
d) Pedro Martinez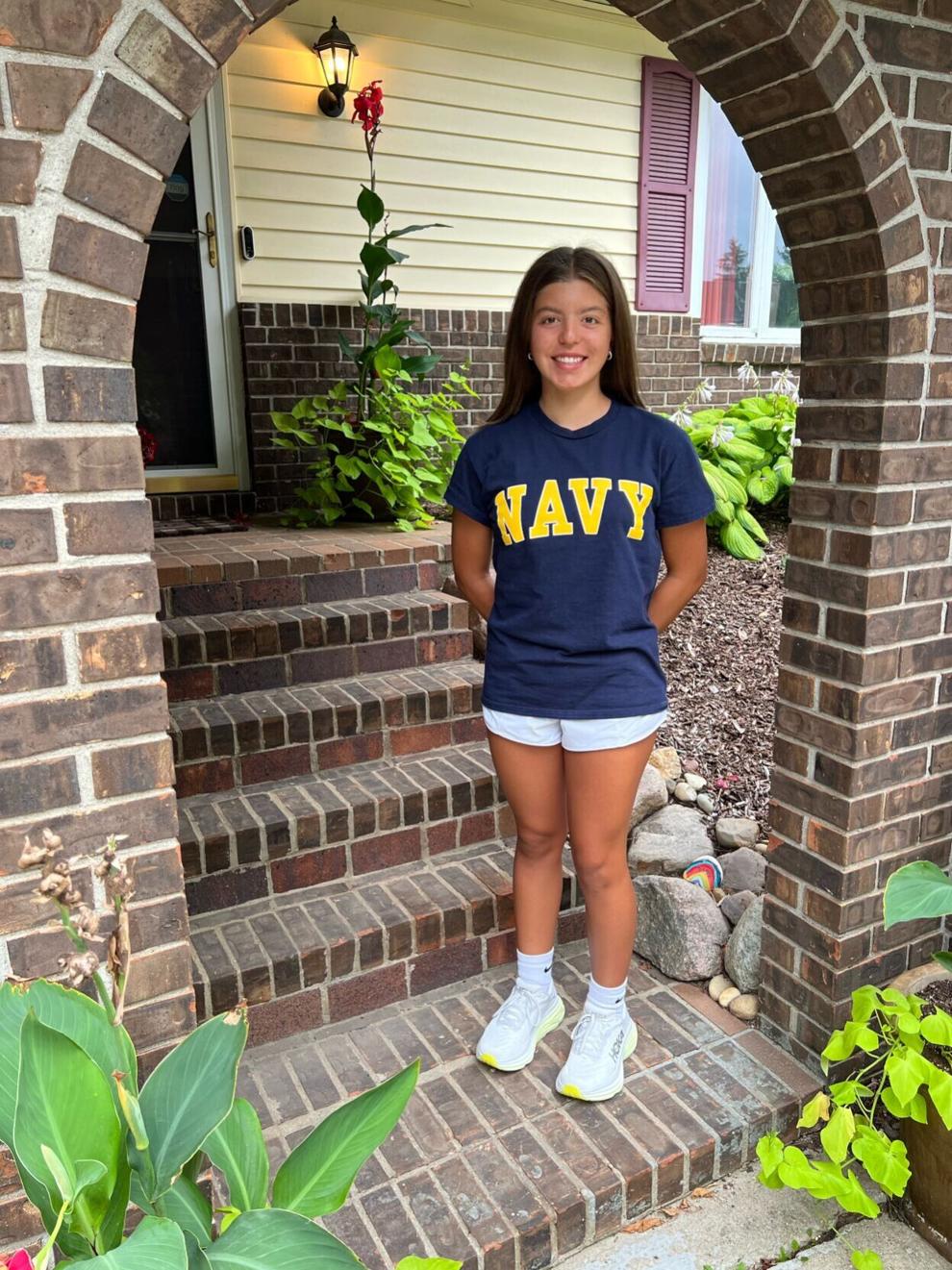 Sofia Marquez
3. 14-year-old Jefferson Middle School student SOFIA MARQUEZ asks: Why did Frida Kahlo become and artist?
a) A meeting with Picassob) A dreamc) The death of her fatherd) A traffic accident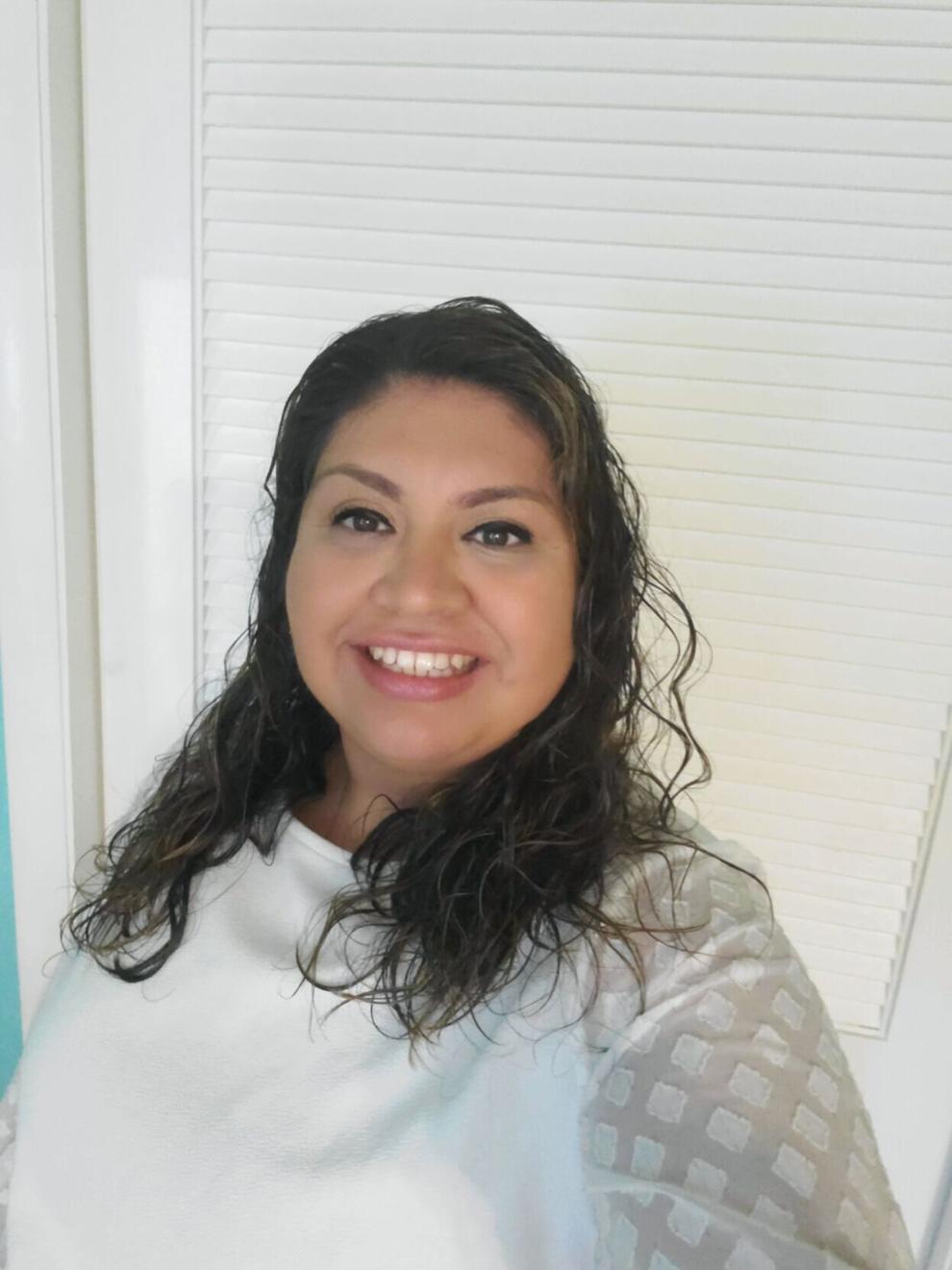 Lupe Olivares
4. LUPE OLIVARES, co-owner of Paxton's Pueblo Lindo Mexican restaurant, asks: What is the most important instrument in mariachi?
a) The guitar
b) The violinc) The guitarrond) The trumpet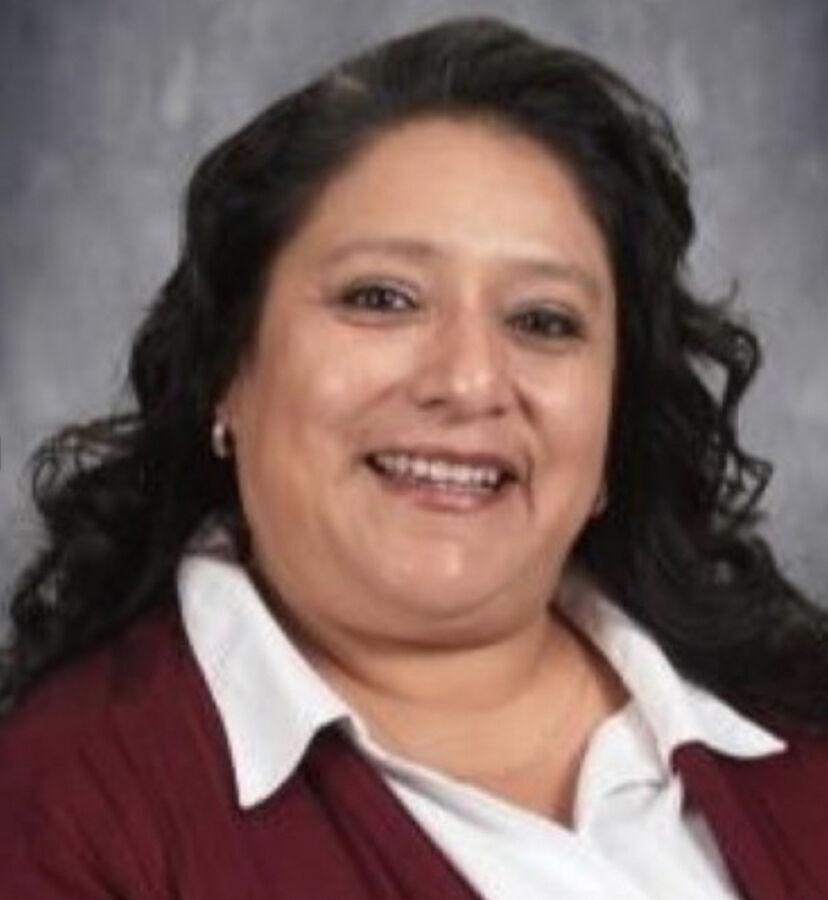 Patty Juarez
5. PATTY JUAREZ, family liaison coordinator for the Danville school district, asks: Which two colors are common in most Hispanic national flags?
a) Red and whiteb) Blue and red
c) Red and yellowd) Green and red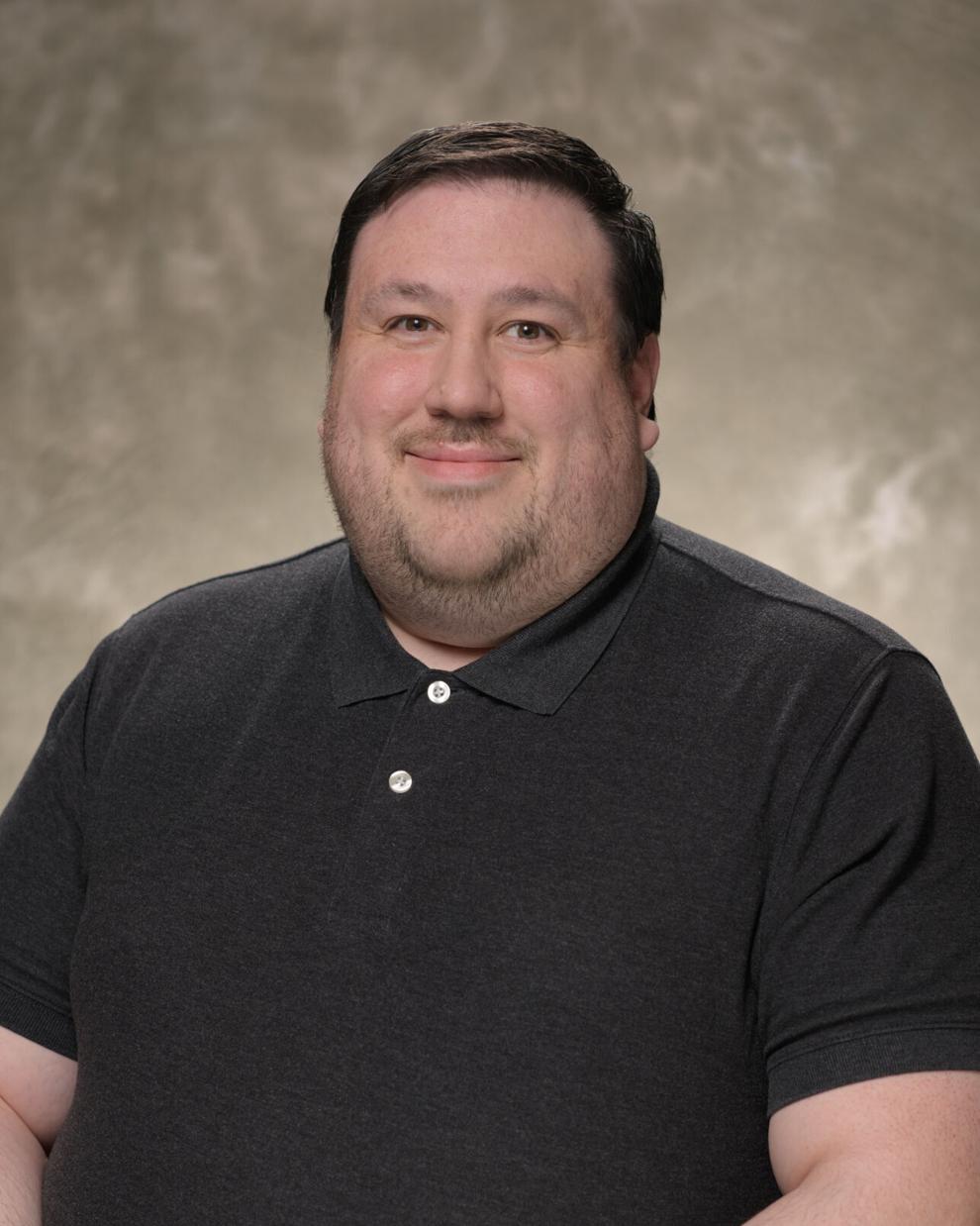 Jason Maldonado
6. Parkland College HR specialist JASON MALDONADO asks: Which of these famous Puerto Rican performers has achieved "EGOT" distinction by being awarded an Emmy, a Grammy, an Oscar and a Tony?
a) Jennifer Lopezb) Lin-Manuel Mirandac) Rita Moreno
d) Benicio Del Toro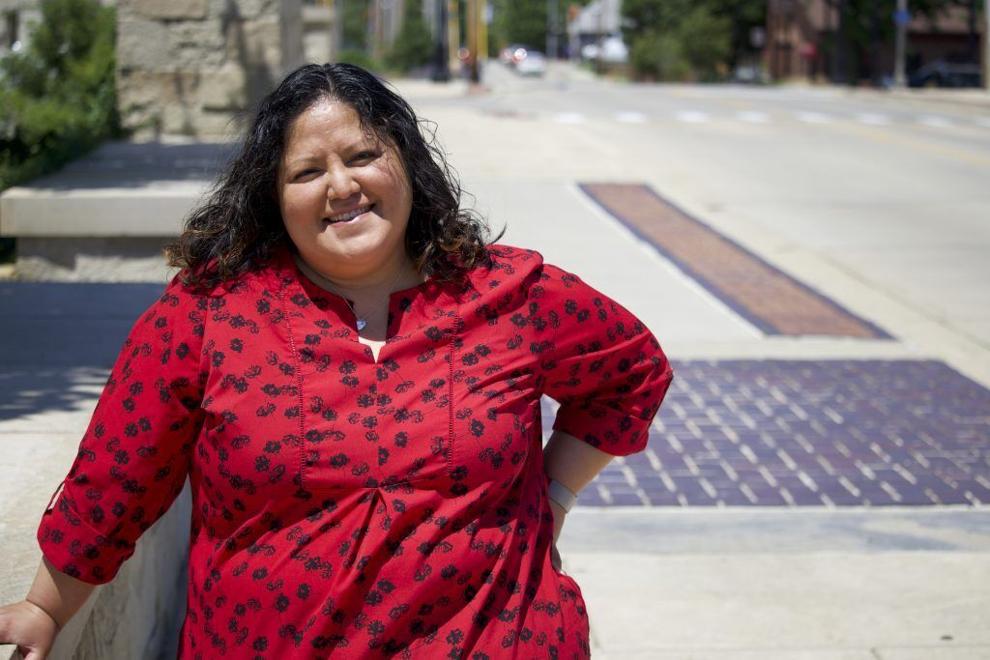 Lupe Ricconi
7. LUPE RICCONI, director of multilingual programs for the Urbana school district, asks: Which Latin-American singer is known as the "Queen of Tejano Music"?
a) Gloria Estefanb) Selenac) Celia Cruzd) Karol G
Francisco Rodriguez-Suarez
8. FRANCISCO RODRIGUEZ-SUAREZ, director of the UI School of Architecture, asks: Who was the first Puerto Rican woman to win an Olympic gold medal representing her island?
a) Gigi Fernández (tennis)b) Jasmine Camacho-Quinn (track)c) Anita Lalande (swimming)d) Monica Puig (tennis)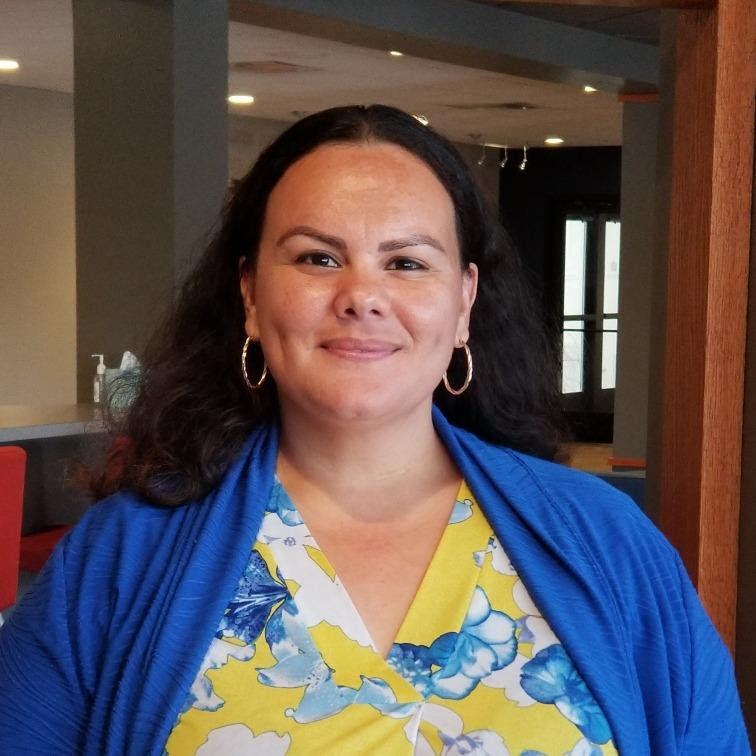 Michelle Cruz-Santiago
9. MICHELLE CRUZ-SANTIAGO, outreach and missions director at Champaign's Windsor Road Christian Church, asks: What country did the music genre "Bachata" originate from?
a) Columbiab) Cubac) Dominican Republicd) Puerto Rico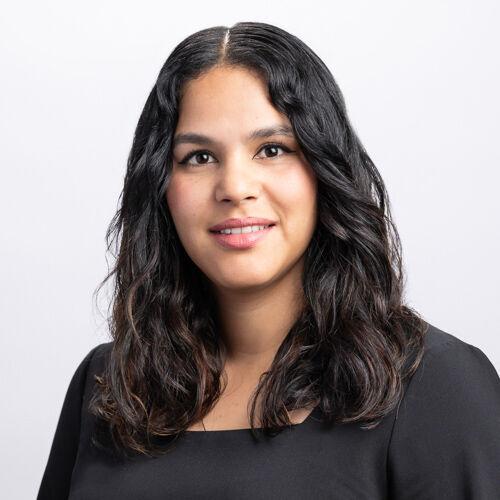 Grecia Valdivia
10. GRECIA VALDIVIA, immigration paralegal at the New American Welcome Center of the University YMCA, asks: How many indigenous languages are spoken in México, besides Spanish?
a) 15b) 56c) 68d) 7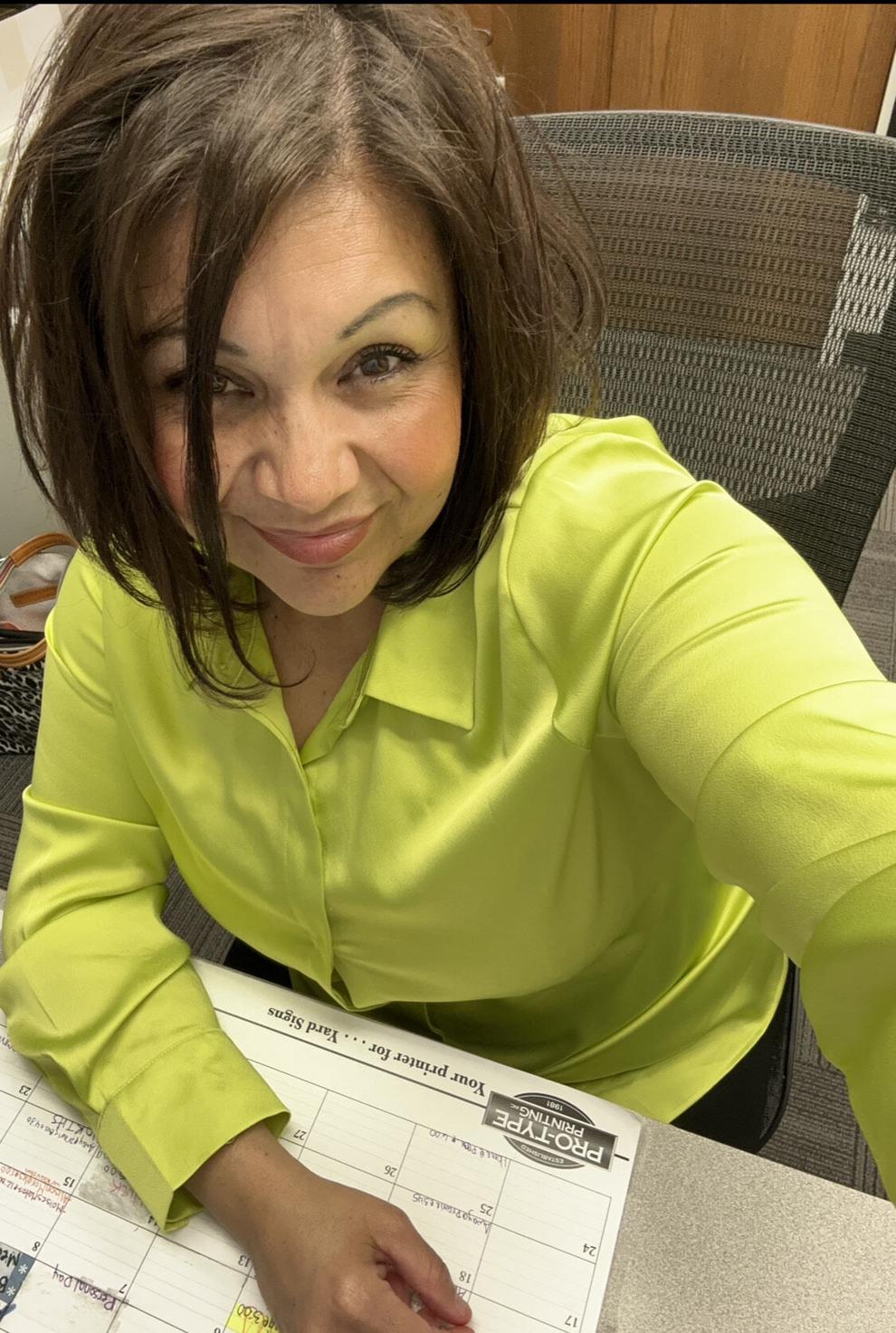 Nancy Reyes
11. Mexican-American NANCY REYES, bilingual secretary at Rantoul Township High School, asks: Which of the following is a Mexican dish made with corn-based dough mixture?
a) Chilaquilesb) Molec) Tamalesd) Pozole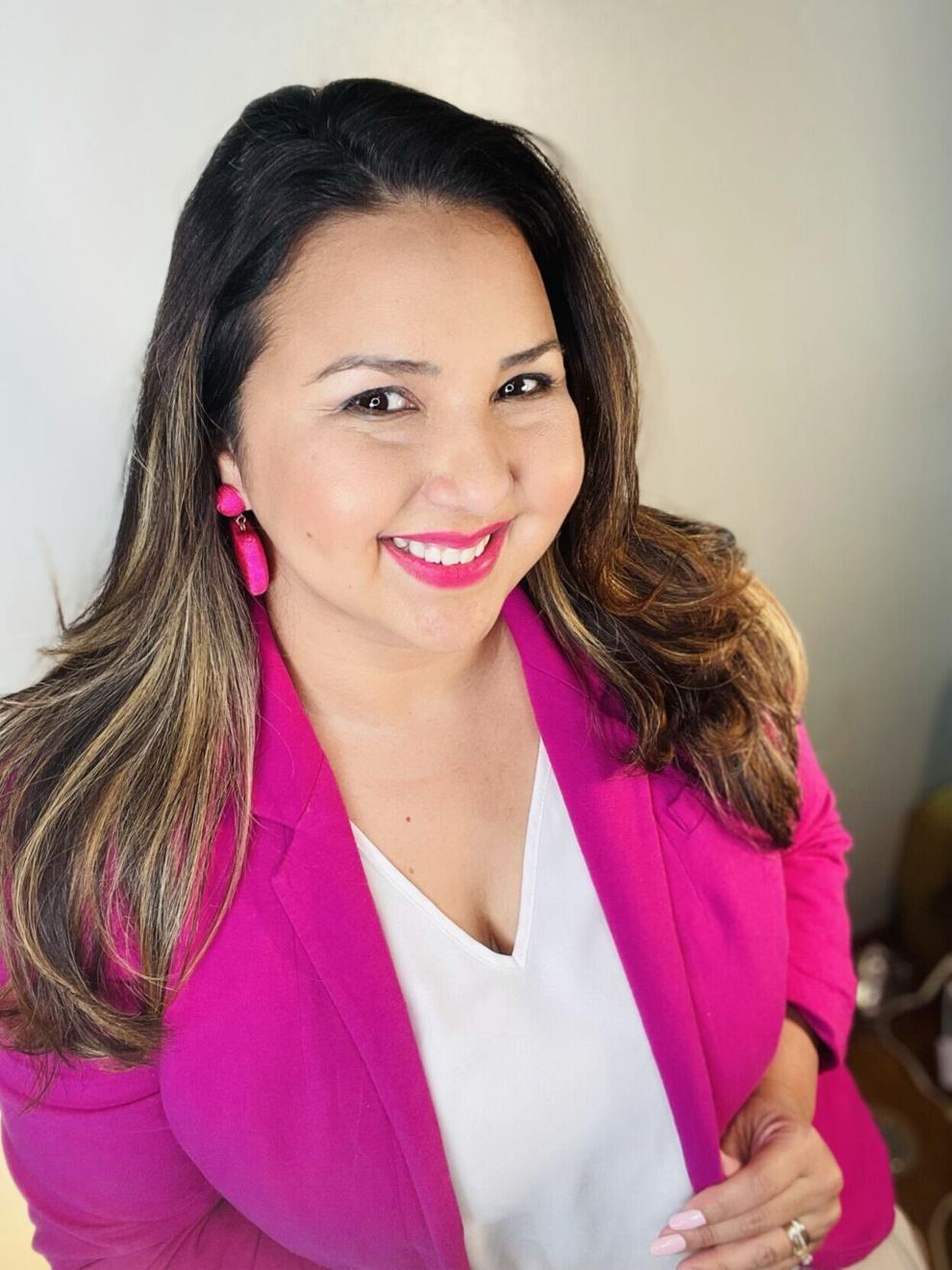 Meiby Huddleston
12. Venezuela-born MEIBY HUDDLESTON, a Champaign Spanish court interpreter and translator, asks: Spanish is the second-most spoken native language after Mandarin Chinese. What country after Mexico has the second-largest Spanish-speaking population?
a) Argentina
b) Colombiac) United Statesd) Venezuela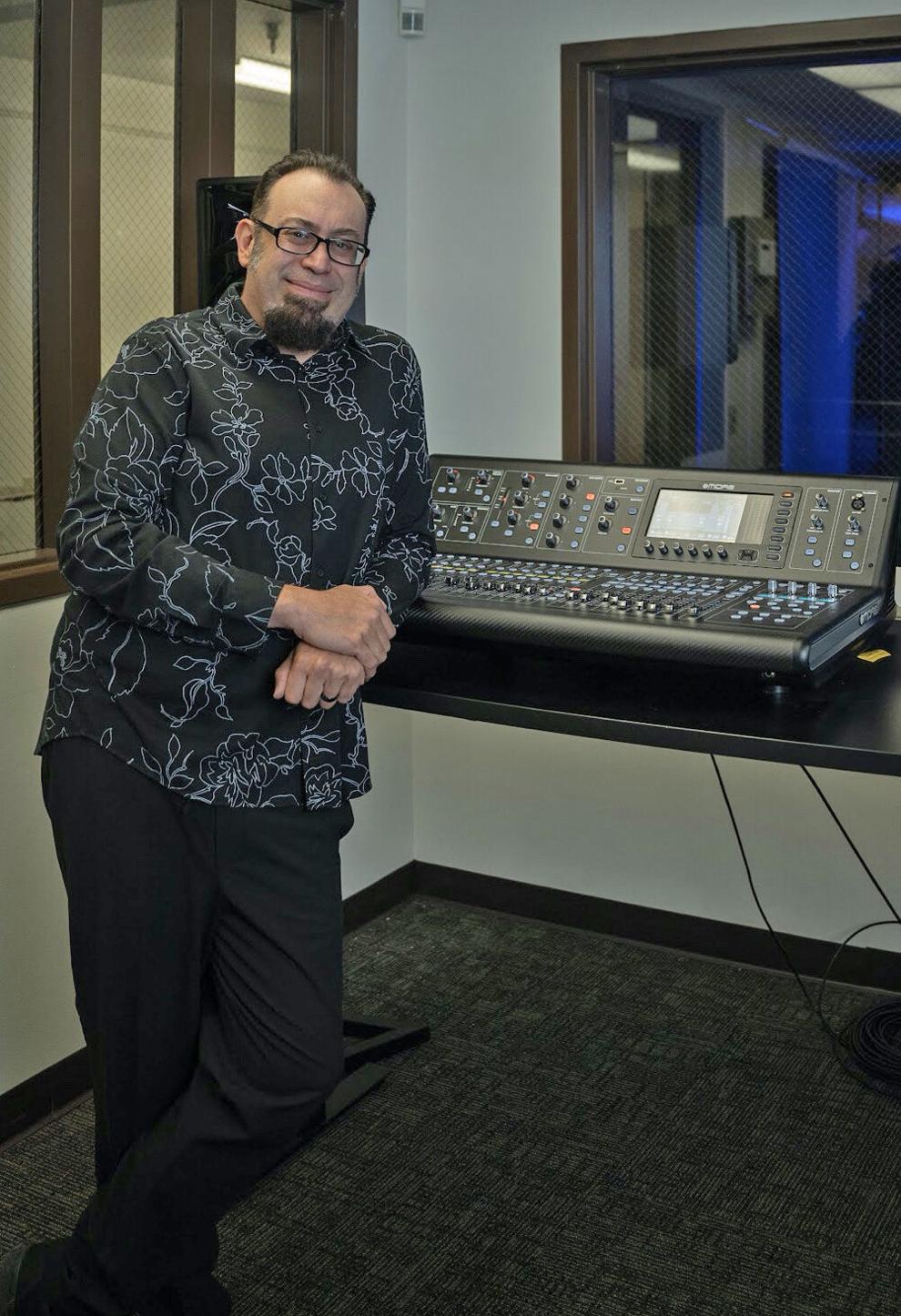 Guido Esteves
13. 90's Daughter band member GUIDO ESTEVES, Danville Area Community College's esports coordinator and music professor, asks: What influential Puerto Rican musician and bandleader was known as the "King of Latin Music" and popularized salsa music in the United States?
a) Willie Colónb) Hector Lavoe
c) Ricky Ricardod) Tito Puente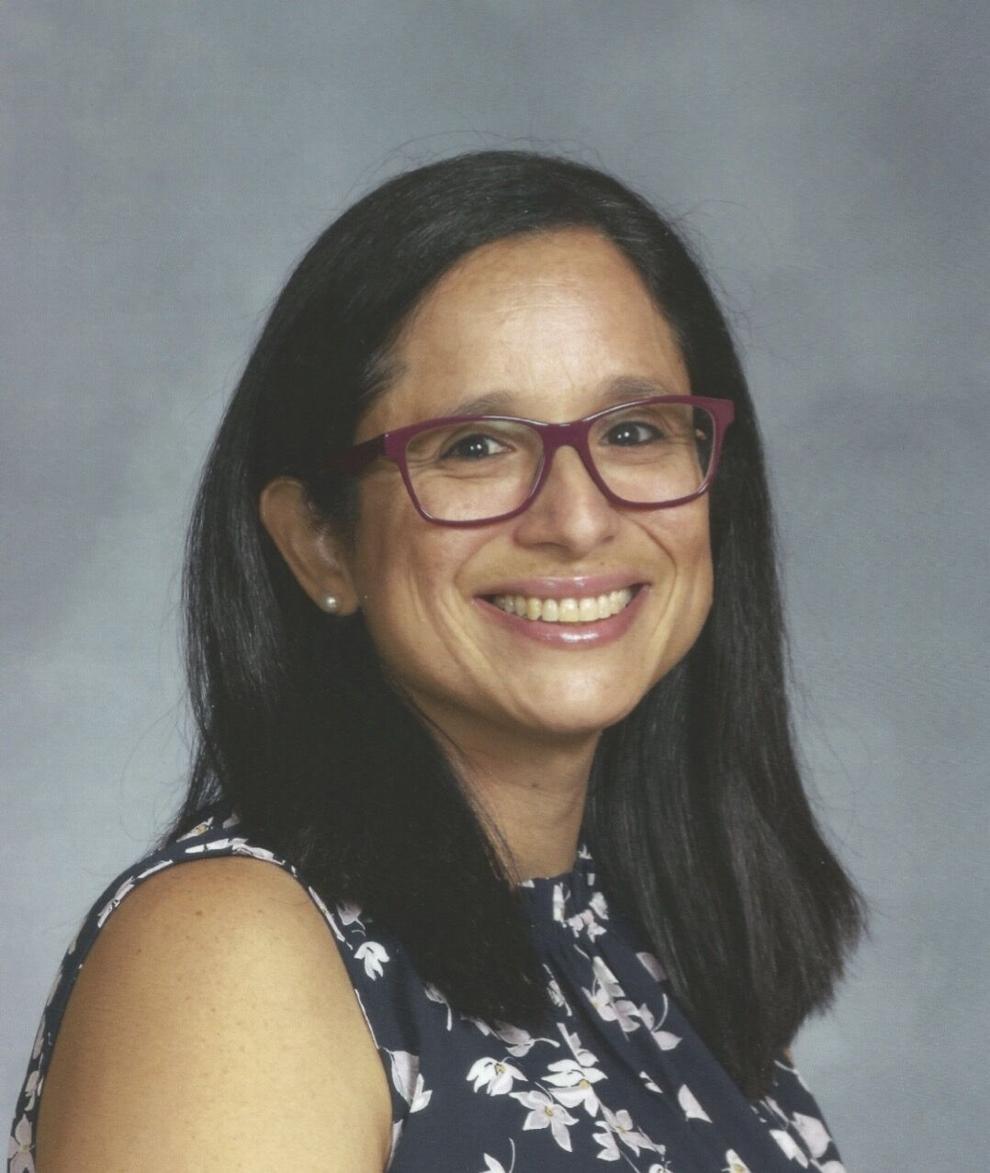 Teresa Castro Gutierrez
14. TERESA CASTRO GUTIERREZ, a dual-language kindergarten teacher at Champaign's International Prep Academy, asks: Who was the first Latin American writer to win the Nobel Prize for Literature?
a) Gabriel Garcia Marquezb) Gabriela Mistralc) Pablo Neruda
d) Mario Vargas Losa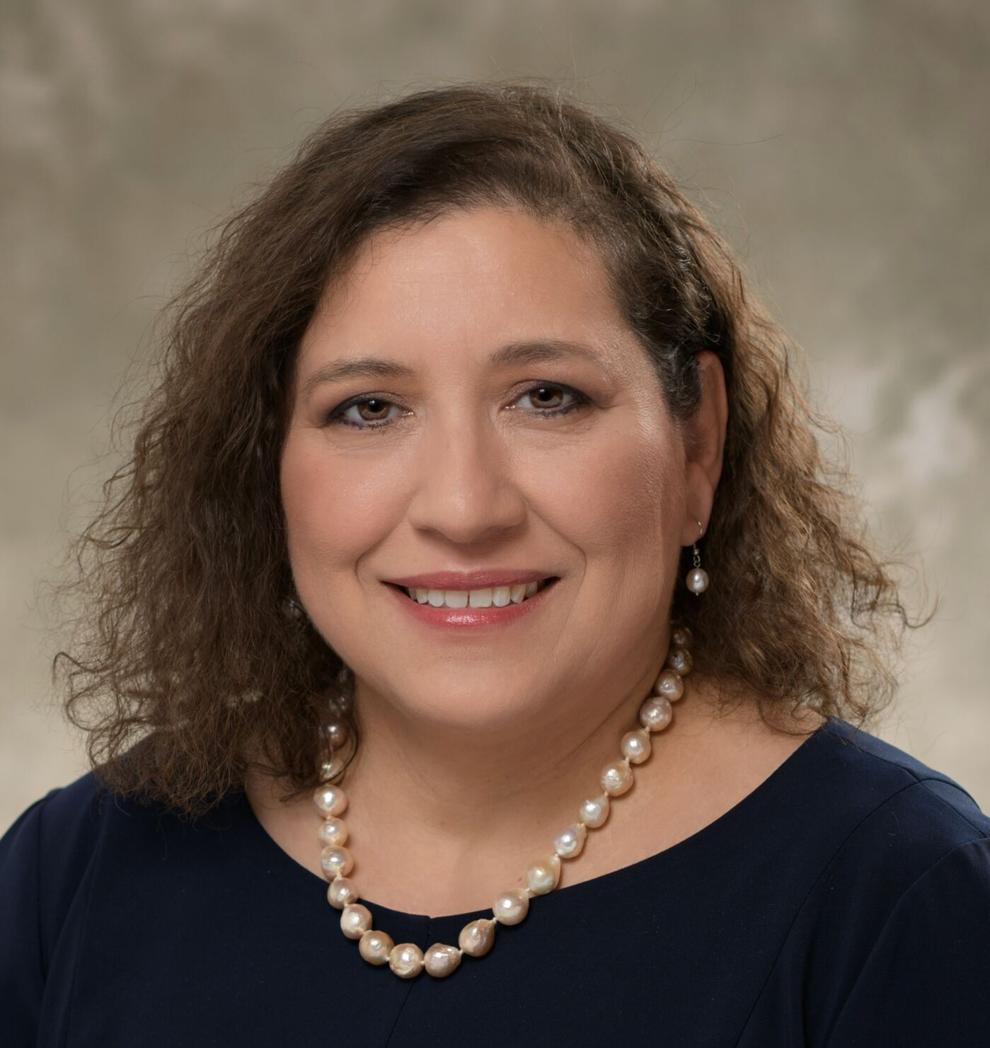 Rosalind Garcia-Tosi
15. Carle Illinois College of Medicine Chief of Staff ROSALIND GARCIA-TOSI asks: Who was the first Latinx surgeon general in the United States?
a) Dr. Serena Auñón-Chancellorb) Ildaura Murillo-Rohdec) Dr. Antonia Novellod) Dr. Carlos Juan Finlay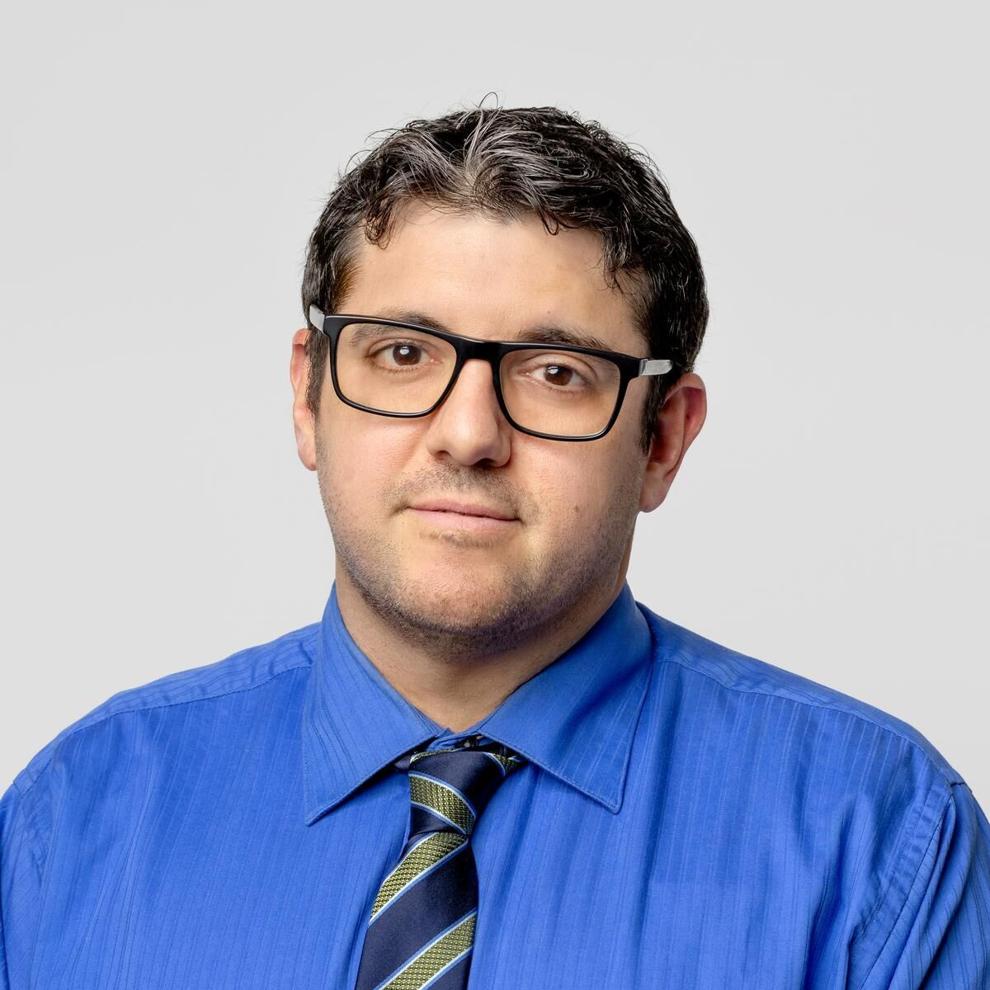 Dr. Luis Garcia
16. Cuba native and Danville-based OSF HealthCare pediatrician DR. LUIS GARCIA asks: Who became president of Coca-Cola in 1980, during which time the brand became one of the best-known trademarks in the world?
a) Lionel Messib) Roberto Goizuetac) Benito Antonio Martinez Ocasiod) Miguel Bezos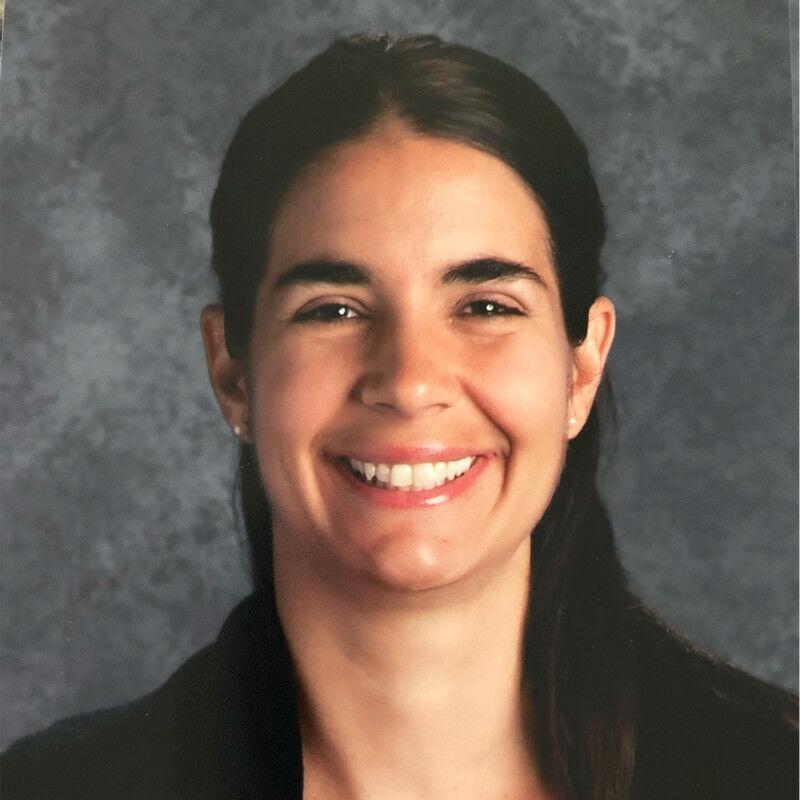 Cecilia Paoppi
17. CECILIA PAOPPI, who teaches Spanish at Champaign's St. Matthew School, asks: Which country was the first to win the World Cup?
a) Italyb) Uruguayc) Germanyd) Argentina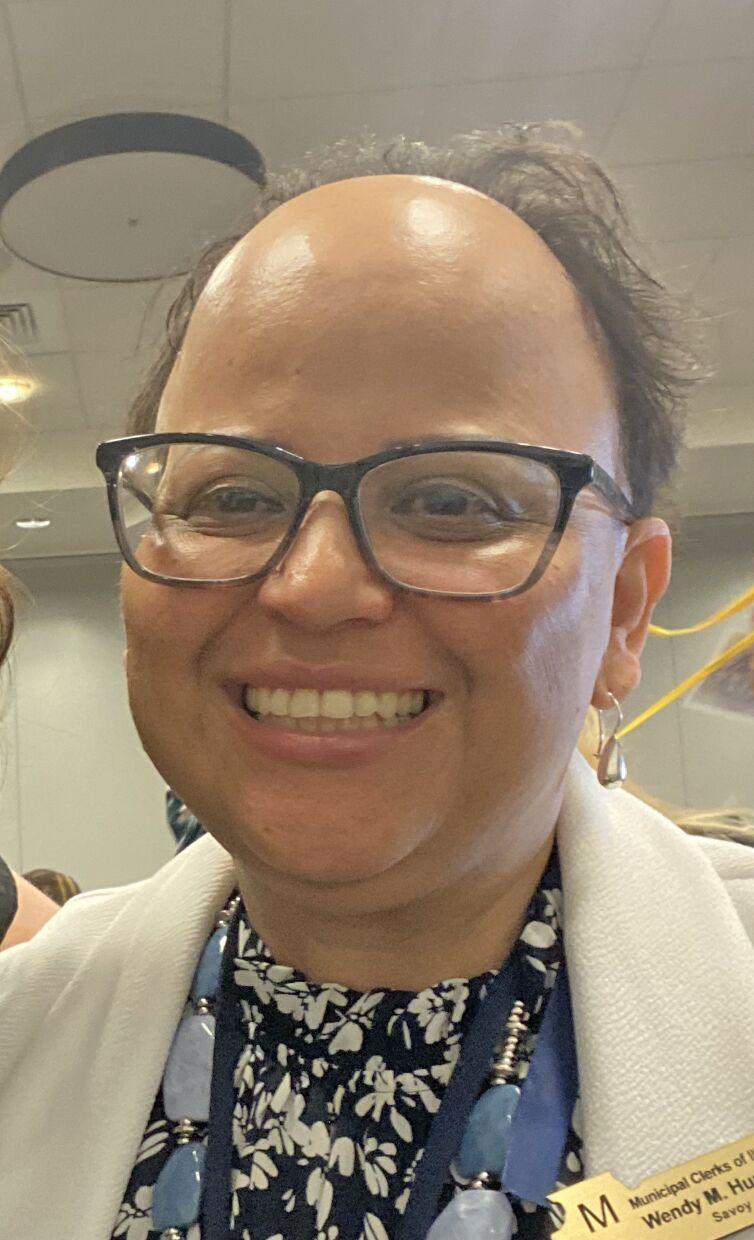 Wendy Hundley
18. Savoy Village Clerk WENDY HUNDLEY asks: Central America's first female president was elected in which country?
a) Belizeb) Panamac) Nicaraguad) Honduras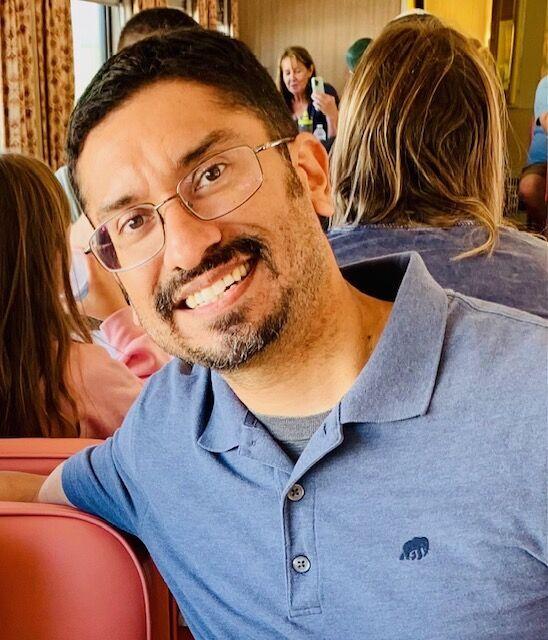 Tobias Ortega
19. Champaign County Assistant State's Attorney TOBIAS ORTEGA asks: Who was the Hispanic woman who went to space in 1993, aboard the Space Shuttle Discovery?
a) Rita Morenob) Ellen Ochoac) Jenna Ortegad) Sonia Sotomayor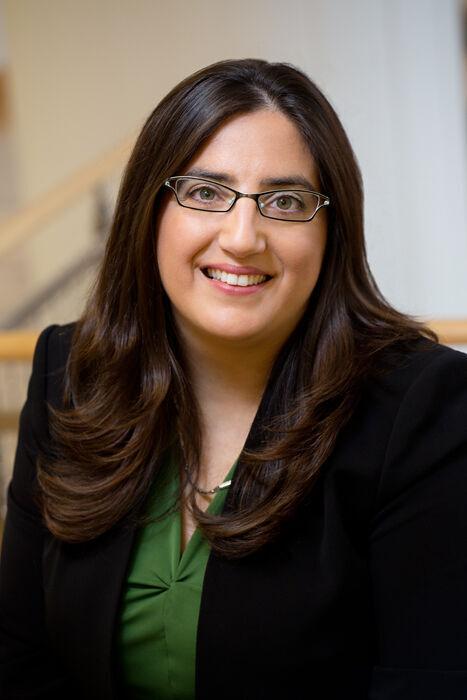 Gisela Sin
L. Brian Stauffer/UI
20. GISELA SIN, director of the UI's Center for Latin American and Caribbean Studies, asks: Which of the following is the most widely spoken Mayan language in central Illinois?
a) Chuj
b) K'iche'c) Q'anjob'ald) YucatecANSWERS
1. b) Cinco de Mayo is not Mexico's independence day.
2. c) Juan Marichal.
3. d) A traffic accident.
4. c) The guitarron.
5. d) Green and red.
6. c) Rita Moreno.
7. b) Selena.
8. d) Monica Puig won Olympic gold at the 2016 Rio Summer Games.
9. c) Dominican Republic.
10. c) 68.
11. c) Tamales.
12. c) With almost 60 million native speakers and second language speakers, the U.S. now has the world's second-largest Spanish-speaking population.
13. d) Tito Puente.
14. b) Gabriela Mistral.
15. c) Dr. Antonia Novello.
16. b) Roberto Goizueta.
17. b) Uruguay.
18. c) Nicaragua elected Violeta Chamorro president in 1990.
19. b) Ellen Ochoa.
20. c) Q'anjob'al.