Sign up for our all-new, all-Illini football newsletter here
Former N-G All-Area stars from Vermilion, Douglas and Ford counties played a huge role in the Illini's upset of Maryland — making Bret Bielema mighty proud and reinforcing his strategy of recruiting central Illinois talent.
It wasn't that long ago that Caleb Griffin (Danville), Kaden Feagin (ALAH) and Aidan Laughery (Gibson City-Melvin-Sibley) were making local headlines — and posing for our cameras.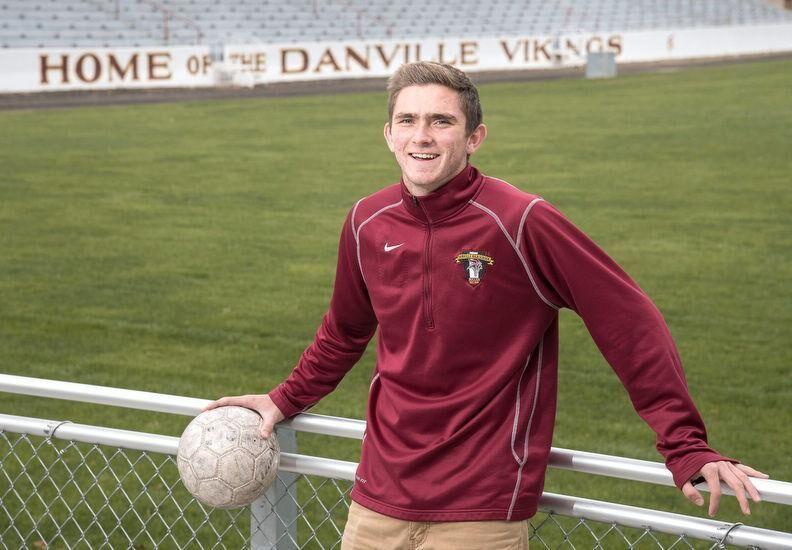 Caleb Griffin, 2016 N-G All-Area Boys' Soccer Player of the Year.
The News-Gazette
Griffin, who kicked the game-winner against the Terrapins, was a multi-sport star for the Vikings who was The News-Gazette's 2016 All-Area Boys' Soccer Player of the Year.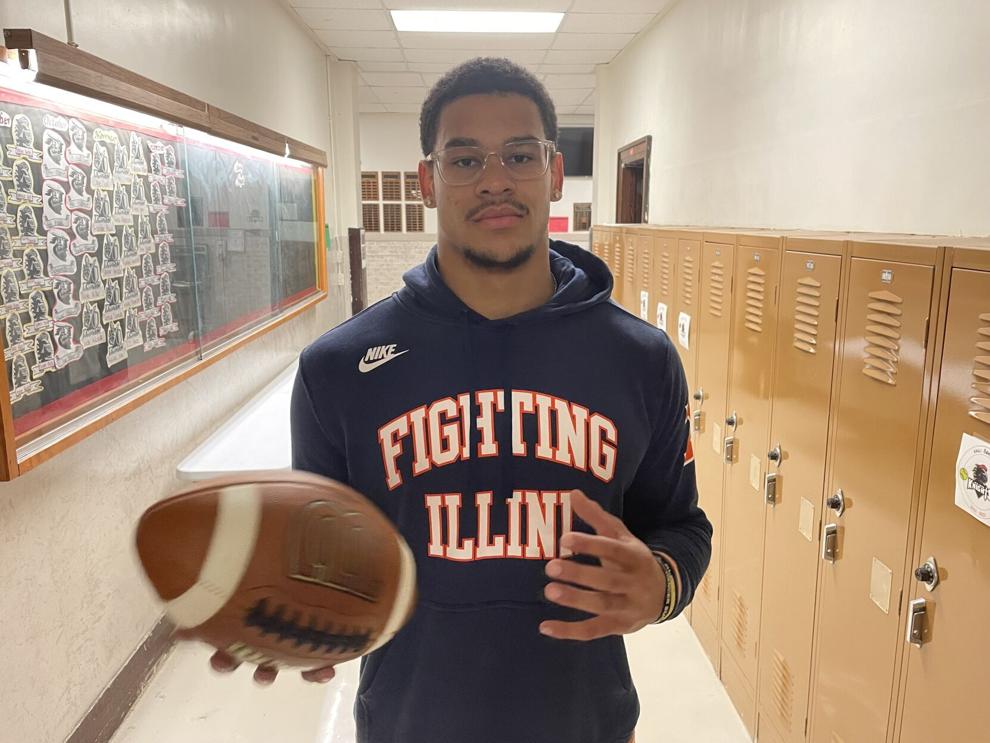 Buy Now
Kaden Feagin verbally committed to Bret Bielema's Illinois football program in March 2022, after the Illini gave him his first college offer a year earlier. Bielema raved about Feagin, who will play running back in Champaign-Urbana, after Feagin signed his National Letter of Intent on Wednesday. 'Just a really, really gifted player,' Bielema said. 'I can't tell you how excited we are to get this young man in.'
Colin Likas/The News-Gazette
Feagin, a true freshman who rushed for a career high in yards, is the reigning News-Gazette All-Area Football Player of the Year.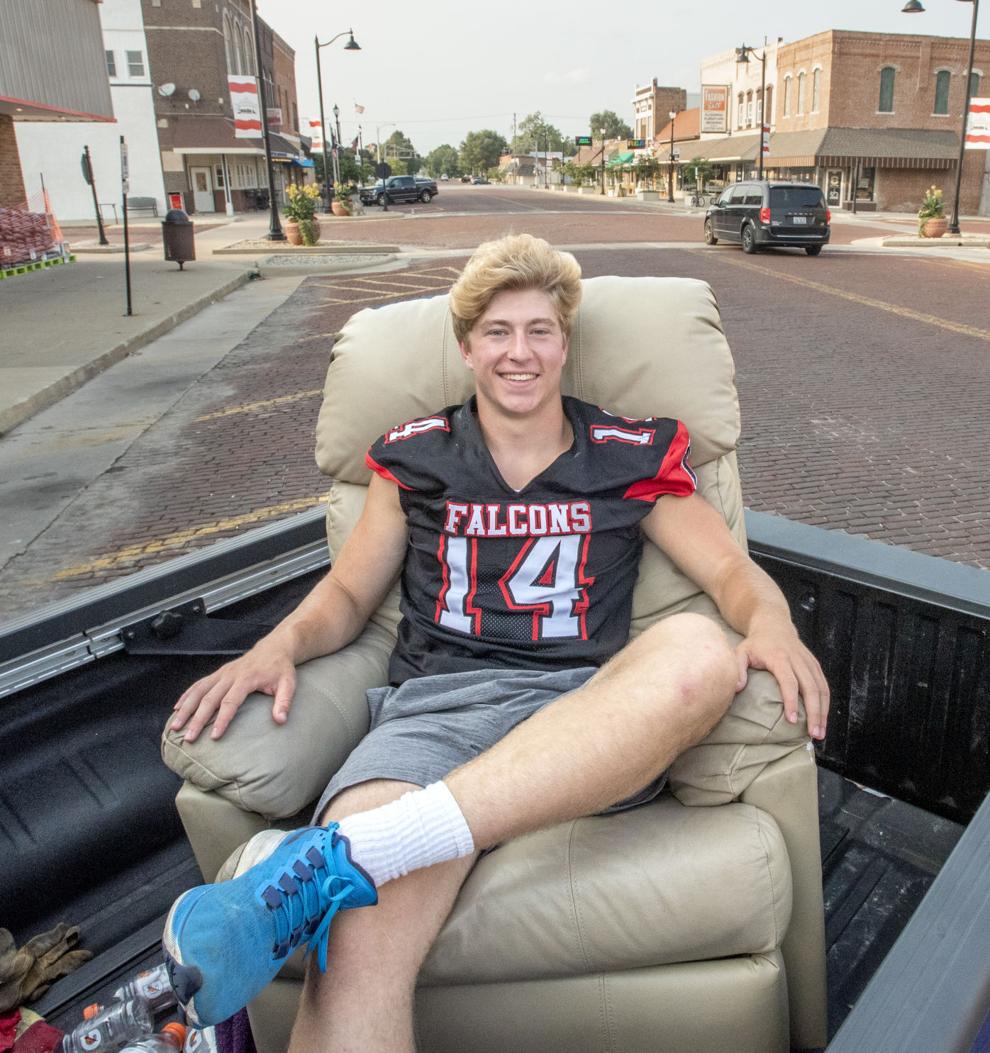 Buy Now
Gibson City-Melvin-Sibley football player Aidan Laughery in the bed of his pick up in downtown Gibson City on Tuesday, August 10, 2021.
Robin Scholz/The News-Gazette
Laughery, who delivered in a variety of ways in a critical backfield role, also was a multi-sport star and first-team All-Area in football and track with the Falcons.
They aren't the only Illini from our neck of the woods, however, as Bielema continues to give area stars at least a look. On Saturday, though, they came through in a big way.