New Delhi: Radiance Renewables Pvt., backed by Eversource Capital. Ltd has appointed Rothschild & Co. to sell the platform serving commercial and industrial (C&I) clients in a deal with a potential equity value of about $150 million, two people familiar with the development said. Radiance currently has an operating portfolio of 500 megawatts (MW) and plans to increase capacity to 2 gigawatts (GW) in three years.
Investors in Radiance Renewables include India's quasi-sovereign fund National Investment and Infrastructure Fund (NIIF) and the British government's Foreign, Commonwealth Development Organization (FCDO).
"The sale procedure will be started shortly," said one of the two, maintaining anonymity.
India's C&I segment has attracted strong interest from investors, driven by the nation's expected green energy trajectory, as well as rules that allow large energy users to source power from the open market rather than the more expensive grid. C&I projects are also protected from risks such as reductions in energy supply by state-run electricity distribution companies.
Recently, Amplus founder Sanjeev Aggarwal and I Squared Capital joined forces to create Hexa Climate Solutions to cater to the C&I sector, in which the New York-based private equity fund will invest approximately $500 million. Additionally, NIIF and private equity firm Actis Llp are among four firms in the fray to acquire Macquarie Asset Management Green Investment Group's (MAM-GIG) Vibrant Energy platform which has a 1.5GW C&I portfolio. An external spokesperson for Radiance Renewables did not respond to emailed questions. "We will not be able to comment on the story," a spokesperson for Eversource Capital said in an email response.
"We do not comment on market speculation," a spokesperson for British International Investment Plc also said in an email response.
Emailed questions to spokespeople for Rothschild & Co. and NIIF remained unanswered as of press time.
NIIF is sponsored and supported by the Government of India, which owns 49% of it. It primarily focuses on investments in key infrastructure sectors, such as transportation, energy and digital. It manages more than $4.3 billion in equity capital commitments across its three funds: Master Fund, Fund of Funds and Strategic Opportunities Fund.
British International Investment Plc is also a shareholder in Ayana Renewable Power which is looking to sell up to a 100% stake in the green energy company, targeting an equity valuation of around $2 billion. Shareholders are also looking to raise another $400 million to fund the company's growth, as Mint previously reported.
Finish line alert!Livemint tops the charts as the fastest growing news site in the world 🌏 Click here to know more.
.productListBox-table{margin-top:20px;margin-bottom:15px}.table-responsive{overflow:auto}.table-responsive.story-element table{min-width:100%;margin-top:20px;width :100%}table,td,th,tr{border-collapse:collapse}.table-responsive.story-element table tbody tr:first-child td:first-child,.table-responsive.story-element table tr: first-child td{ background:#757575;font-size:14px;color:#fff;border:none;font-family:Lato-Bold;text-align:left;padding:13px 16px}.table-responsive.story -element table tr:first-child td:nth-child(1){border-radius:2px 0 0}.table-responsive.story-element table tr:first-child td:last-child{border-radius:0 2px 0 0}.table-responsive.story-element table tbody{border:1px solid #eee}.table-responsive.story-element table tbody tr td{padding:10px 16px; background:#f9f9f9;color:#212121; line-height:18px;font-size:14px;font-family:Lato-Regular}.table-responsive.story-element table tbody tr td .tblbuynow{color:#00b1cd;font-size:14px;font-family: Side-Black;text-align:right;text-decoration:none;text-transform:uppercase}.table-responsive.story-element table tbody tr td:first-child,.table-responsive.story-element table tbody tr td:first-child a{color:#212121;line-height:18px;font-size:14px;font-family:Lato-Bold}.tableRowTitle{-webkit-line-clamp:1;-webkit-box-orient :vertical;overflow:hidden;text-overflow:ellipsis;display:-webkit-box}.tableRowTitle a{text-decoration:underline}.table-responsive.story-element table tbody tr:first-child td{color:# fff!important}.productListBox-table tr:hover td,.productListBox-table tr:hover td a,.productListBox-table tr:nth-child(2) td,.productListBox-table tr:nth-child(2) td a,.tdCyan-ever td,.tdCyan-ever td a{color:#00b1cd!important}.table-responsive.story-element table tbody tr td:last-child{white-space:nowrap} .author-widget{ border: 2px solid #f99d1c;margin: 20px;padding: 10px;border radius: 5px;} .author-widget .authorBox2{ width:100%; padding: 0; top margin:0; bottom-margin:0;background-color: #fff; box-sizing:border-box;} .author-widget .authorImg{ margin-top: 5px;width:62px; height:62px; border: 1px solid #f99d1c; float:left; padding: 4px; box sizing:box-edge; border-radius:50%;} .author-widget .authorImg img{ width:54px; height:53px; border-radius:50%;} .author-widget .authorDesc{ margin:0 0 0 9px; float:Left; width: calc(100% – 71px);} .author-widget .authorDesc h2{margin:0; padding:0; character weight: 900; color:#000; font size: 16px; font family: 'Lato Black', sans-serif; bottom margin:5px; whitespace:nowrap; overflow: hidden; text-overflow: ellipsis;} .author-widget .authorDesc h2 a{color:#000;} .author-widget .authorDesc h2::after{display:none;} .author-widget .authorDesc h1 {display: block; float: none;width: 100%;padding: 0;} .author-widget .authorDesc h5{display: block;width: 100%;font-weight:400; color:#757575; font size: 14px; font family: 'Lato Regular', sans-serif; bottom margin:5px; whitespace:nowrap; overflow: hidden; text-overflow: ellipsis;} .author-widget .authorInfo{border-top: 0;margin-top: 0;padding: 0;font-weight:400; color:#424242; font size: 16px; line height: 22px; font-family: 'Lato Regular',sans-serif;display: -webkit-box;-webkit-line-clamp: 3;-webkit-box-orient: vertical;overflow: hidden;} .author-widget .title { font-weight: 700;color: #757575;padding: 10px;} .author-widget .author-read-more{color: #f99d1c;text-decoration: underline;font-size: 17px;} .author-widget . authorDesc .marZero .fl{color: #000 !important;} @media (max width: 767px){ .author-widget .authorInfo{ -webkit-line-clamp: 4; } } ABOUT THE AUTHOR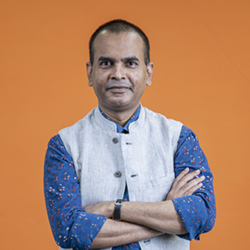 Utpal Bhaskar
"Utpal Bhaskar leads Mint's political and economic coverage. He is part of Mint's launch team, which he joined as a writer in 2006. Widely cited by authors and think-tanks, he has reported extensively on the intersection of politics, political system and politics of India.business space Read more from this author Related premium stories
Sebi shifts SC order from SAT order in Diageo's United Spirits purchase
Mint Primer: This Way Out: Why So Many Startup Founders Get Showed the Door
JSW One expects to reach breakeven by FY27, fueled by surging GMV
Purple Style Labs, Luxury Fashion Company, Raises $8 Million, Aims for IPO in 2026
Shell Mobility will focus on both traditional fuels and electric vehicles, says director
Stakeboat's second fund targets control-oriented deals and growing businesses
Subscriptions for audio streaming platforms take off
Tata Group seeks land to set up a chip assembly unit
Tata Tech expects strong demand from electric vehicles and aviation, says CEO
Tesla does a tango with Indian component makers
Explore Premium Catch all the news and company updates on Live Mint. Download the Mint News app to receive daily market updates and real-time trading news. More Less Updated: Nov 18, 2023, 12:00 AM IST