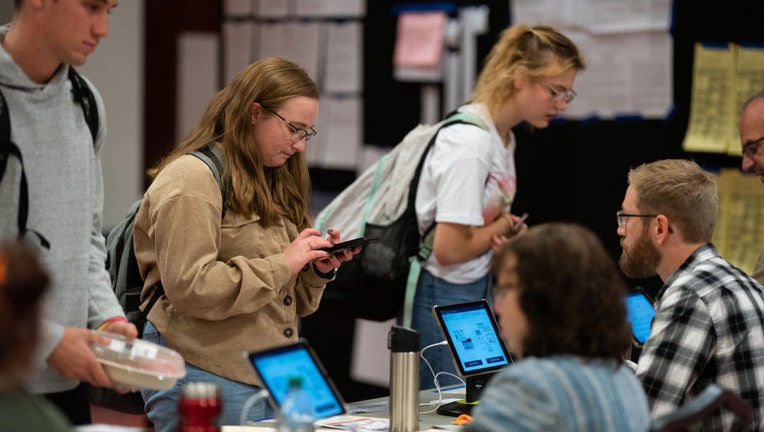 As presidential candidates travel across the country campaigning for a White House bid, one group is already feeling jaded by the prospect of choosing the commander-in-chief next year.
A recent poll of more than 1,500 potential voters between 18 and 34 years old found that 50% of young Americans said they were very or extremely motivated to vote compared to 50% said they were only somewhat or less motivated or not motivated to vote in the 2024 presidential election.
RELATED: Young people would give up their right to vote before the right to post, study finds
While the survey showed President Joe Biden held a slight lead over a general Republican candidate 44% to 32%, approximately 53% of respondents said they would consider voting for a third-party candidate, but 47% replied they wouldn't.
The poll released by American University's Sine Institute for Policy and Politics also showed that 45% of young Americans believe the election won't make a difference in their lives.
When looking at issues deemed important for young voters in 2024, the survey showed health care, the economy, affordable housing, and reproductive rights were near the top. Other areas of concern for them included workforce issues, climate change and the environment, and gun violence.
RELATED: Biden is 'old,' Trump is 'corrupt': Poll has bleak signs for both in possible 2024 presidential rematch
This latest poll among young voters comes after another survey was released in May that found the younger generation preferred using social media instead of voting.
Reboot Foundation, a research and survey group, noted that 61% of young people said they would prefer to give up their voting rights for a year instead of social media.
This story was reported from Washington, D.C.