CNN
 — 
California officials have released images and a description of an individual last seen at the time and place where the massive fire broke out in Los Angeles that led to the partial closure of the I-10 freeway and caused major transportation issues in the region.
CalFire on Saturday released two images and a description of a "male" seen on video at the I-10 freeway and Alameda Street location when the fire began on November 11, which officials believe was set intentionally.
The person was last seen wearing a black hoodie, blue shorts, a black backpack and was carrying a green scarf, a news release from CalFire said.
The individual "also had a knee brace on his right knee," according to CalFire. "The subject appeared to have visible burn injuries on his left leg. The subject then leaves the immediate area and is unable to be located."
The damaged portion of the freeway, which typically sees more than 300,000 daily drivers, was shut down after the fire broke out and remained closed for just over a week as crews worked to clean the site and assess and repair damage to the roadway.
All lanes were reopened Sunday night, the California Highway Patrol announced – earlier than expected and just ahead of the Thanksgiving travel rush.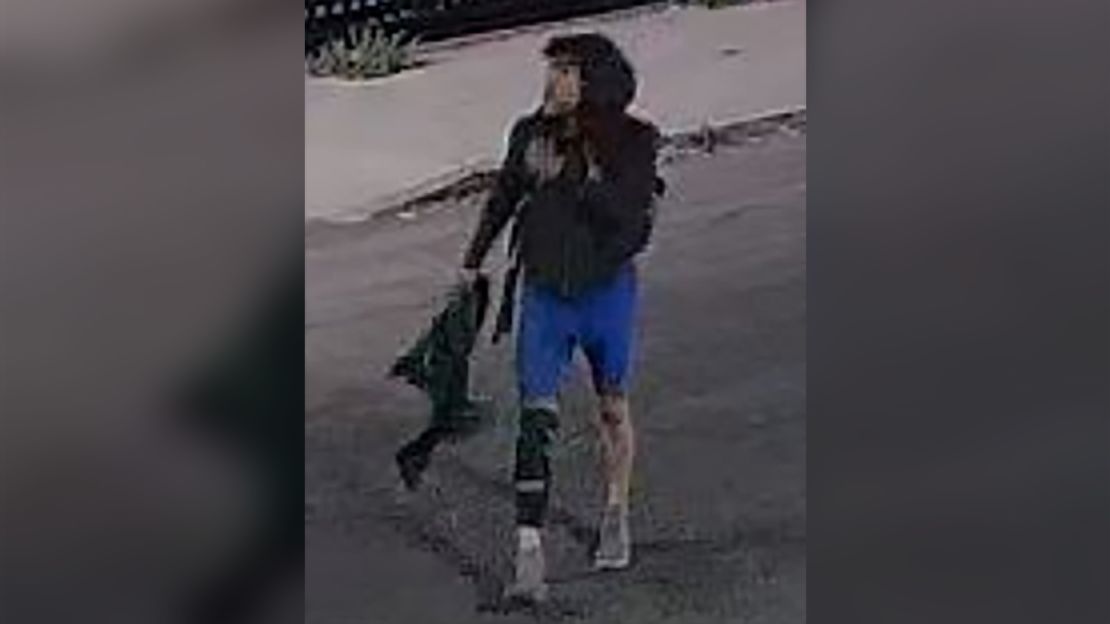 Gov. Gavin Newsom said in a Sunday morning news conference that officials received potentially helpful information after the images of the person of interest were released on Saturday.
Last week, Newsom said a preliminary investigation determined the fire was started with "malice intent" and was "set intentionally." The state fire marshal, Daniel Berlant, said last week that it was unclear how many people were involved.
The blaze was first reported at a 200-by-200-foot storage yard and then quickly spread underneath the interstate, fire officials said.
The freeway was expected to reopen Tuesday, but crews worked around the clock to make repairs and speed up the reopening, officials said.
"Traffic is now flowing on all five lanes in each direction on the I-10, ahead of tomorrow morning's commute and before the Thanksgiving holiday," Newsom's office said in a social media post Sunday night.