MADISON, Wis. – Planned Parenthood announced Thursday that it will resume offering abortions in Wisconsin next week after a judge ruled that an 1849 law that seemingly banned the procedure actually didn't apply to abortions.
The resumption of abortions Monday at clinics in Milwaukee and Madison comes as the lawsuit challenging the state law continues in county court. It is expected to eventually reach the Wisconsin Supreme Court, which flipped to liberal control on Aug. 1.
Abortion clinics across the state stopped offering abortions following the U.S. Supreme Court's ruling overturning Roe v. Wade in June 2022.
"Abortion is health care. And the people of Wisconsin have been without this critical healthcare since Roe was overturned," said Tanya Atkinson, Planned Parenthood of Wisconsin President and CEO.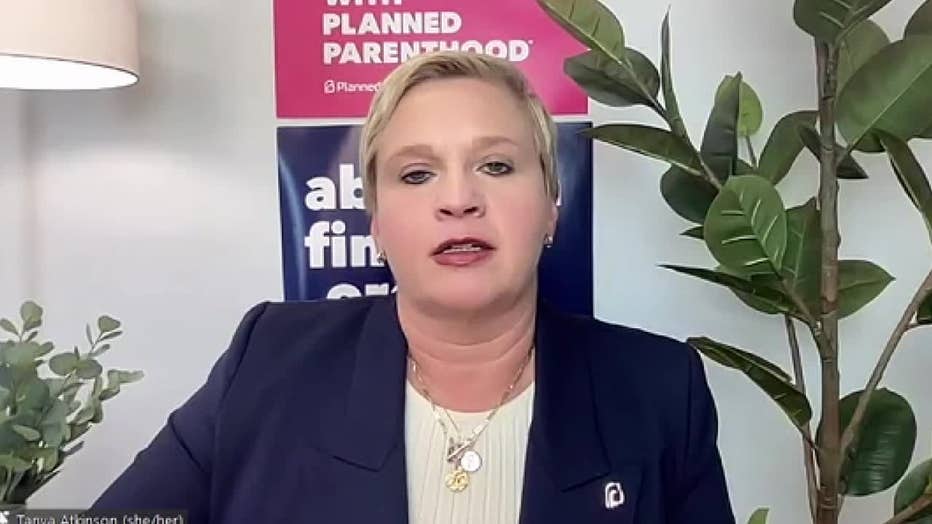 Tanya Atkinson, Planned Parenthood of Wisconsin President and CEO
At issue was and is an 1849 law interpreted as outlawing abortion except to save a mother's life. It was never repealed after Roe – and was thought the Dobbs decision last summer put it back in place. 
SIGN UP TODAY: Get daily headlines, breaking news emails from FOX6 News
Wisconsin Attorney General Josh Kaul files a lawsuit in Dane County to repeal the ban. A judge there ruled in July the 1849 law prohibits people from killing fetuses by assaulting the mother, but does not apply to consensual medical abortions.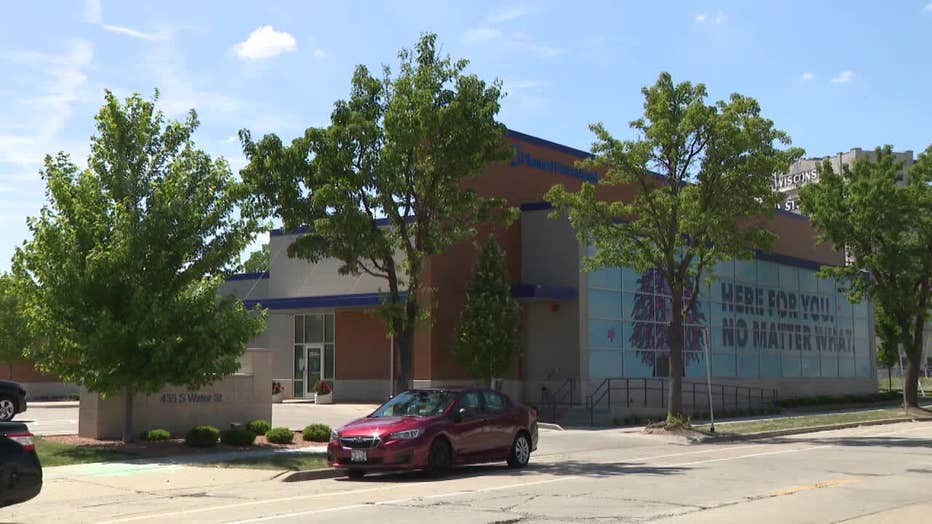 "The 1849 law doesn't apply to voluntary abortions. So we are very confident in that read and that analysis," Atkinson said. 
"This is not the end of the story," said Gracie Skogman, Wisconsin Right to Life Legislative and PAC Director.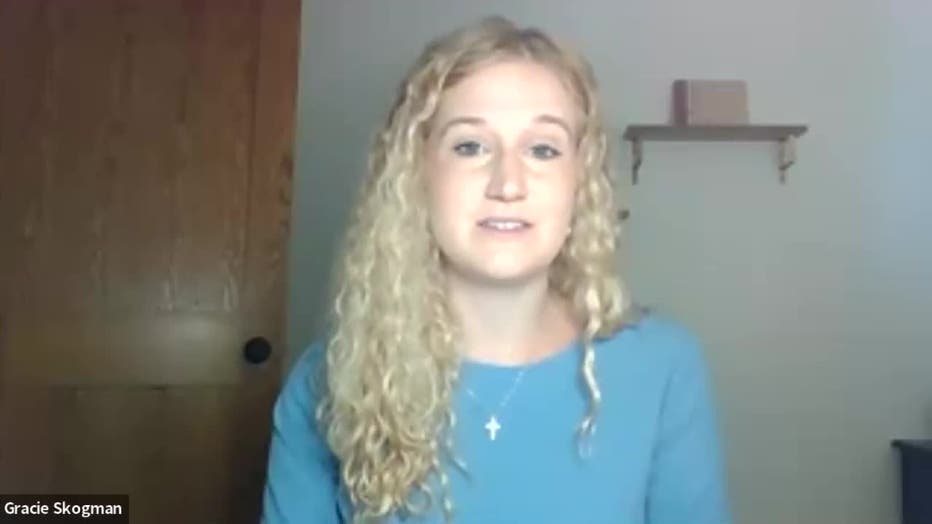 Gracie Skogman, Wisconsin Right to Life Legislative and PAC Director
Wisconsin Right to Life calls the resumption of abortion care services by Planned Parenthood a devastating day. It suspects the lawsuit will end up before the Wisconsin Supreme Court. 
"We are very devastated and from our perspective, this is another example of Planned Parenthood putting profits over true care for women and their children," Skogman said. 
FREE DOWNLOAD: Get breaking news alerts in the FOX6 News app for iOS or Android
Evers hailed Planned Parenthood's decision.
"This is critically important news for Wisconsin women and patients across our state who, for a year now, have been unable to access the healthcare they need when and where they need it," he said in a statement.
Reaction
Planned Parenthood of Wisconsin
"With patients and community as our central priority and driving force, we are eager to resume abortion services and provide this essential care fo people in our state," said Tanya Atkinson, President and CEO of Planned Parenthood of Wisconsin. " With the recent confirmation for the court that there is not an enforceable abortion ban in Wisconsin, our staff can now provide the full scope of sexual and reproductive health care to anyone in Wisconsin who needs it, no matter what."
"Schedules will be open today for patients to book appointments beginning Monday, September 18th at the Milwaukee Water Street and Madison East Health Centers. To schedule an appointment or learn more, visit ppwi.org or call 844-493-1052."
"The ability to provide abortion services in Wisconsin again is crucial to being able to address the full scope of care for our patients," said Dr. Allie Linton, Associate Medical Director of Planned Parenthood of Wisconsin. "Patients who walk through our doors can again know they will receive the comprehensive, high quality, nonjudgmental, and confidential reproductive care they deserve."
Gracie Skogman, Wisconsin Right to Life's legislative/PAC director
"This is a devastating day for preborn children and women facing unexpected pregnancies in Wisconsin. Planned Parenthood is once again showing that they value profit over the lives of vulnerable women and children.
"Abortion is not healthcare, it takes the lives of innocent children and leaves many women with unspeakable pain and suffering.
Gov. Tony Evers (D-Wisconsin)
"I've been clear from the beginning that I would fight to restore reproductive freedom in our state with every power and every tool we have, and I've spent every day over the last year doing just that. Today's announcement from Planned Parenthood of Wisconsin as a result of our lawsuit regarding Wisconsin's criminal abortion ban means Wisconsinites will once again be able to access vital reproductive healthcare and abortion services without exception for the first time since June of last year. This is critically important news for Wisconsin women and patients across our state who, for a year now, have been unable to access the healthcare they need when and where they need it. 
"But I also want to be clear today: I will never let up. And we must not let up. Our fight to restore the same reproductive rights and freedoms Wisconsinites had up until the day the U.S. Supreme Court overturned Roe must continue. I will keep fighting like hell every day until Wisconsinites have the right to make their own healthcare decisions without interference from politicians who don't know anything about their lives, their family, or their circumstances."
Heather Weininger, Wisconsin Right to Life's executive director
"Planned Parenthood is more concerned about their bottom line and keeping abortion dollars in Wisconsin than finding a way to help women in unplanned pregnancies. As we worked to ensure women were receiving resources to help during an unplanned pregnancy, Planned Parenthood of Wisconsin was finding ways to keep their profit margins up by taking the lives of preborn babies in Wisconsin." 
State Representative Lisa Subeck (D-Madison)
"I am thrilled that Wisconsinites will once again have access to abortion services without being forced to travel out of state. This restores the ability of patients, in consultation with their physicians, to make their own decisions when facing an unintended or untenable pregnancy.
"If the last year has shown us anything, it is that our freedom to make our own reproductive health care decisions is fragile and must be protected. That is why I will continue working to pass the Restore Roe Act and other measures to ensure our reproductive freedom into the future."
U.S. Sen. Tammy Baldwin (D-Wisconsin)
"When Roe v. Wade was overturned, women in Wisconsin were sent back to 1849, living under a criminal abortion ban that stripped away their freedom to control their bodies, families, and futures. Since then, the people of Wisconsin have said loud and clear that they want their rights back. And today, we are taking an important step forward in getting those rights back. Women in Wisconsin will now be better able to access the health care they need and deserve. I applaud Governor Evers, Attorney General Kaul, and every Wisconsinite who has stood up and spoken out in this fight for our rights. Today is welcome news for Wisconsin, but know that our fight continues. In Washington, I'm proud to be leading the fight to make sure that every American in every zip code is able to make their own health care decisions, without politicians or judges butting in. In the proud tradition of our state's motto, today we move Forward."
Dan Miller, Pro-Life Wisconsin State Director
"Abortion is not health care. It is the direct, intentional killing of a living pre-born human being and is currently outlawed in Wisconsin. The Dane County Circuit Court has not ruled that our current law abortion ban, state statute 940.04, is unenforceable nor has it placed an injunction on it. The law has not been revoked or modified by the state legislature. Apparently, Planned  Parenthood has great confidence, if not total certainty, that our new liberal majority on the Wisconsin Supreme Court will overturn s.940.04 in the near future. Is the fix in? With Justice Janet Protasiewicz' outspoken support for 'abortion rights' on the campaign trail, it appears so.
"Pro-Life Wisconsin will fight for the enforcement of our current abortion ban, s.940.04. And we will continue to change hearts and minds through social media, billboard campaigns, educational outreach, support of pregnancy resource centers, and sidewalk counseling in front of abortion centers.
"Pro-Life Wisconsin is dedicated to reaching out to moms and dads at the front lines of the abortion battle wherever abortions occur in Wisconsin. We will continue to exercise our first amendment free speech rights in the public right of way at these abortion centers, being the voice for the unborn babies of Wisconsin at such a critical time in their lives. We know that when there are people praying in front of abortion centers, moms and dads choose life. We encourage all pro-life people to join us in protest at Planned Parenthood's abortion and referral centers throughout the great state of Wisconsin. We will never rest until our pre-born brothers and sisters in Christ are protected as persons under the law from fertilization forward."
U.S. Rep. Gwen Moore (D-Wisconsin)
"I am so pleased to see Planned Parenthood of Wisconsin resume their abortion care services; this is great news for the women of Wisconsin. Women should be able to make their own health care decisions, and I hope that our state laws will soon make this a reality for millions of patients in our state by overturning its harmful 1849 abortion ban."
State Rep. Shelia Stubbs (D-Madison)
"I am overjoyed to share in this historic day with the rest of Wisconsin as Planned Parenthood announces they will resume providing abortion care this coming Monday. Planned Parenthood's decision follows Dane County Judge Dianne Schlipper's ruling that law from 1849 prohibiting feticide does not extend to the modern understanding of abortion care. After the uncertainty and fear in our state that followed the Dobbs decision by the Supreme Court in June 2022, it is such a relief to know that Wisconsin is once again a safe place for people to seek the reproductive care they need.
"Reputable polls show that Wisconsinites overwhelmingly support safe, legal access to abortion. Wisconsin recognizes that abortion is a serious but necessary part of healthcare, and I believe that every Wisconsinite should have the right to consult their family, their faith, and their doctor to decide what is best in their very unique circumstance. Bodily autonomy and the right to make decisions for oneself and one's family are integral to our personal freedoms and health. Your body, your choice.
"Congratulations to Planned Parenthood and all the Wisconsin communities they serve on this monumental victory for reproductive rights. I am so proud to live and serve in a state that recognizes the importance of protecting women and families' right to choose. Abortion IS health care. Abortion IS essential."
Associated Press contributed to this report.