The fear of public speaking has been listed by many people as their greatest phobia — even greater than the fear of death for some.
Julie Weishar can help.
The Parkland College instructor said speaking in public is a skill that can be learned.
"Very few people are unafraid to speak in public," Weishar said. "Most people are at least a little nervous or deathly afraid, but it's a skill."
Many people think good public speakers are born, not taught. That's not necessarily the case, according to Weishar.
"You don't have to be extroverted," she said. "Anyone who has the desire can become competent at it. I tell my students all the time it takes motivation and practice."
Weishar's dedication to her students and the quality of her work have not gone unnoticed. The veteran educator, who is program director for Communication at Parkland, recently received the Leadership Award for Outstanding Full-Time Faculty from the Parkland College board of trustees.
Isabel Scarborough, faculty chair for arts, media and social sciences at Parkland, is a Weishar fan.
"I can tell you that I have observed her leading the David Jones speech contest that she put together," Scarborough said. "She's an amazing instructor. She's so clear."
Scarborough said Weishar is "very caring for her students."
She said Parkland prides itself on its small classes, enabling a one-on-one connection between instructors and students.
"I see her spending extra time in her office talking to her students," Scarborough said. "She has them come in for tea hours and feeds them and listens to them and helps them with their assignments. She's amazing."
Scarborough succeeded Weishar in her position when Weishar rotated out of the chair position. She said Weishar was generous in helping her to learn her duties.
"It's not an easy job," she said. "She is still a very valuable resource."
A native of the Chicago suburb of Maywood, Weishar earned degrees from Chicago-area schools Triton Community College, Rosary College and University of Illinois-Chicago.
A desire to be closer to family brought Weishar and her husband, Joe, to Champaign, where he attended the University of Illinois — turning what was supposed to be a three- to five-year stay living in this area to 30 years and counting.
She came to Parkland after originally teaching speech and coaching the speech team in high school. At Parkland she has also taught oral interpretation, voice and diction and several communication courses.
A gratifying aspect of teaching public speaking is seeing her students improve.
"One of the things that is most fulfilling is it is a confidence-builder," she said. "And that's critical. I think once you have some confidence you can really improve."
A major issue in people's public-speaking fear, according to Weishar, is negative self talk. People tell themselves, "I can't do this well."
"If we can change our own narrative to positive — you're not telling yourself, 'You're the greatest,' but 'I can do this.'
"Even seasoned speakers, every time you speak it's unique. The audience, the message, the context, and some audiences will make you more nervous than others."
In the area of interpersonal communication, the focus is on how people communicate. The course examines self concept, talking about the process of perception, conflict management, relationship dynamics, listening, how the components go into a good verbal-nonverbal communication that make up interactions at work, in everyday life as well as social interactions.
Weishar teaches students they can become a better communicator if they know how to listen.
"The goal of building relationships and building community are important goals in this class," she said, "especially with students coming out of the pandemic into the public, in a world where we use so much media to communicate."
Weishar said her passion is teaching people how to be resilient.
"I see in students a lot of anxiety in communicating with others and a lot of anxiety about things in general," she said. "It makes people really hesitant to reach out and build the connections. There has to be a learning about how to interact. I'm talking face to face," not communicating online.
"When you've had to isolate for a long time, you're nervous about putting yourself out there."
Outside of work, Weishar enjoys hiking, walking, jogging, being outdoors in nature. And with that goes birds, gardening and flowers.
She also enjoys reading and a nice cup of tea.
"To me, that's kind of my go-to comfort food. I'm a bit of an Anglophile, so I like all things British."
That includes books by British authors and those set in Britain, with a recent focus on how the Brits handled the blitz with resilience when London was bombed during World War II. The people would not back down.
Among her favorite authors: Jane Austen and Charles Finch, who sets his novels in Victorian-era Britain. She also enjoys the detective-mystery genre, including books by Agatha Christie and Arthur Conan Doyle.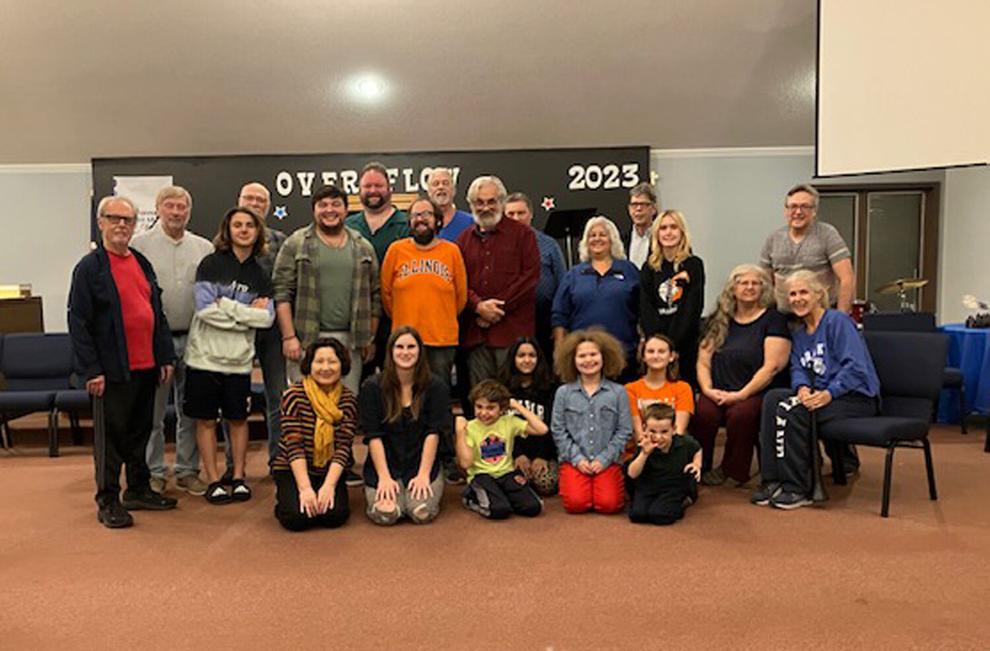 The cast of 'A Goblin's Christmas Carol'
Provided
Shamrock Academy dancers part of 'Goblins'
The Orpheum Theatre in Champaign will be the setting for three performances of "A Goblins Christmas Carol" on Nov. 10-12.
The production, written by award-winning author and playwright Kenny Chumbley and directed by Stephen Fiol, dean emeritus of the College of Fine Arts, Millikin University, is a musical retelling of Charles Dickens' "The Story of the Goblins Who Stole a Sexton," which eventually became the prototype for "A Christmas Carol."
The play, in two acts, will feature 12 songs, eight of which are original.
Dancers from the Shamrock Academy of Irish Dance will perform original dances.
The cast: Barry Ackerson, Brian Chaille, Kelly Barbour-Conerty, Katherine Bokenkamp, Cooper Eeten, Sean Finnegan, Emily Gilles, Craig Krukewitt, Maddie Henson, Dylan Holt, Casey Long, Amanda Orwick, Rod Sickler and Jim Whitmore.
Tickets may be purchased at the door or online.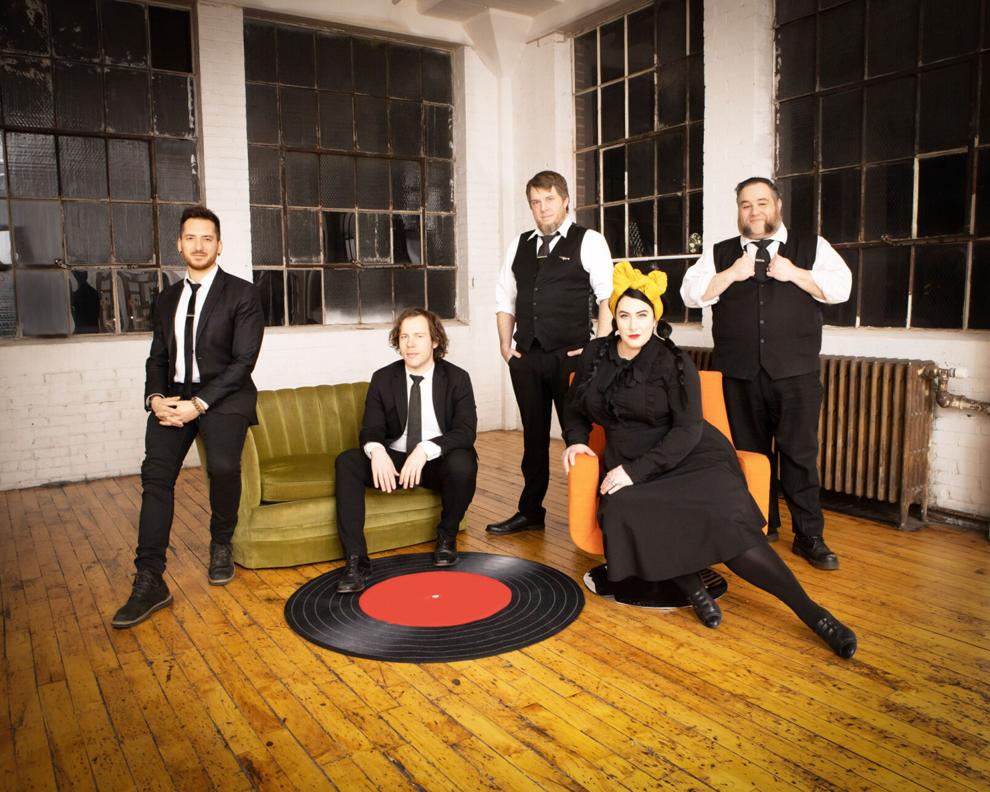 Davina and the Vagabonds
Provided
Davina & The Vagabonds to perform for library
Danville Library Foundation will bring the nationally recognized blues and jazz group Davina & The Vagabonds to the Fischer Theatre at 7 p.m. Saturday, Nov. 4.
The concert is the conclusion of an evening dedicated to the foundation's donors and supporters over the years.
Davina & The Vagabonds is fronted by renowned singer and songwriter Davina Lozier (formerly Sowers).
The group hit No. 13 on the Billboard Blues Chart in 2014 for its album "Sunshine" and has toured extensively in the United States, Europe, United Kingdom and Europe.
Tickets for the show are on sale now through the Fischer Theatre, both in person during operating hours and online at atthefischer.com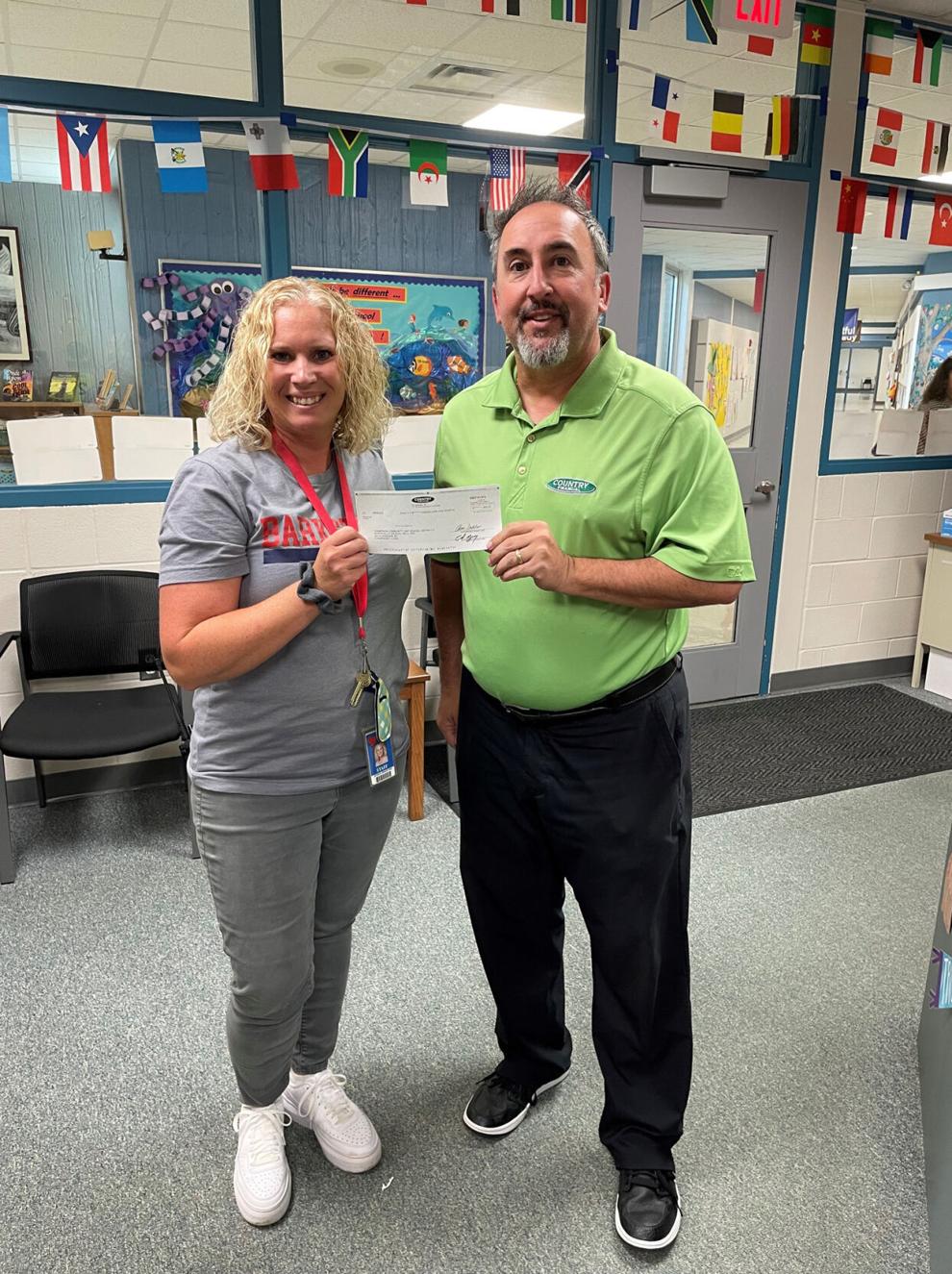 Barkstall Principal Jessica Bradford and Bret Kroencke.
Provided
Country Financial provides boost to Champaign elementary
Country Financial representative Bret Kronencke recently donated $1,500 to the Barkstall Elementary in Champaign, offering funds to help the students attend field trips.
Said Kroencke: "Field trips are an excellent way to provide students with an opportunity to learn outside of the classroom. The trips are important to increase student interest, knowledge and motivation."
Country Financial has donated more than $5 million since 2020 to organizations and programs that support first responders, active-duty service members and veterans, supporting the company's vision to "enrich lives in the communities we serve."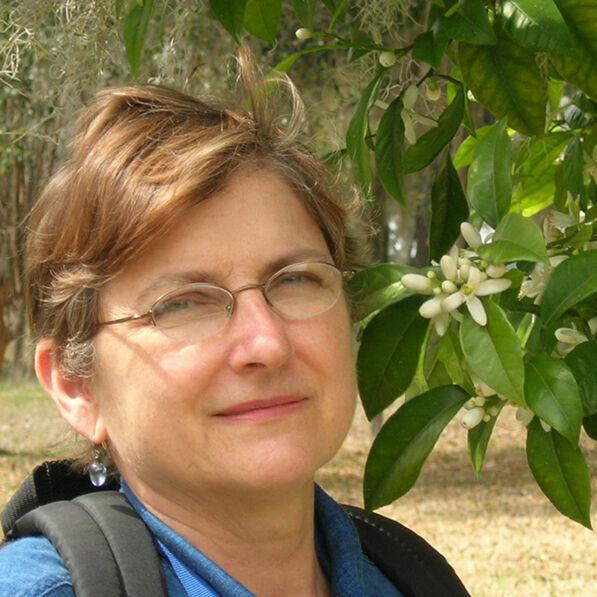 NETTLES
Provided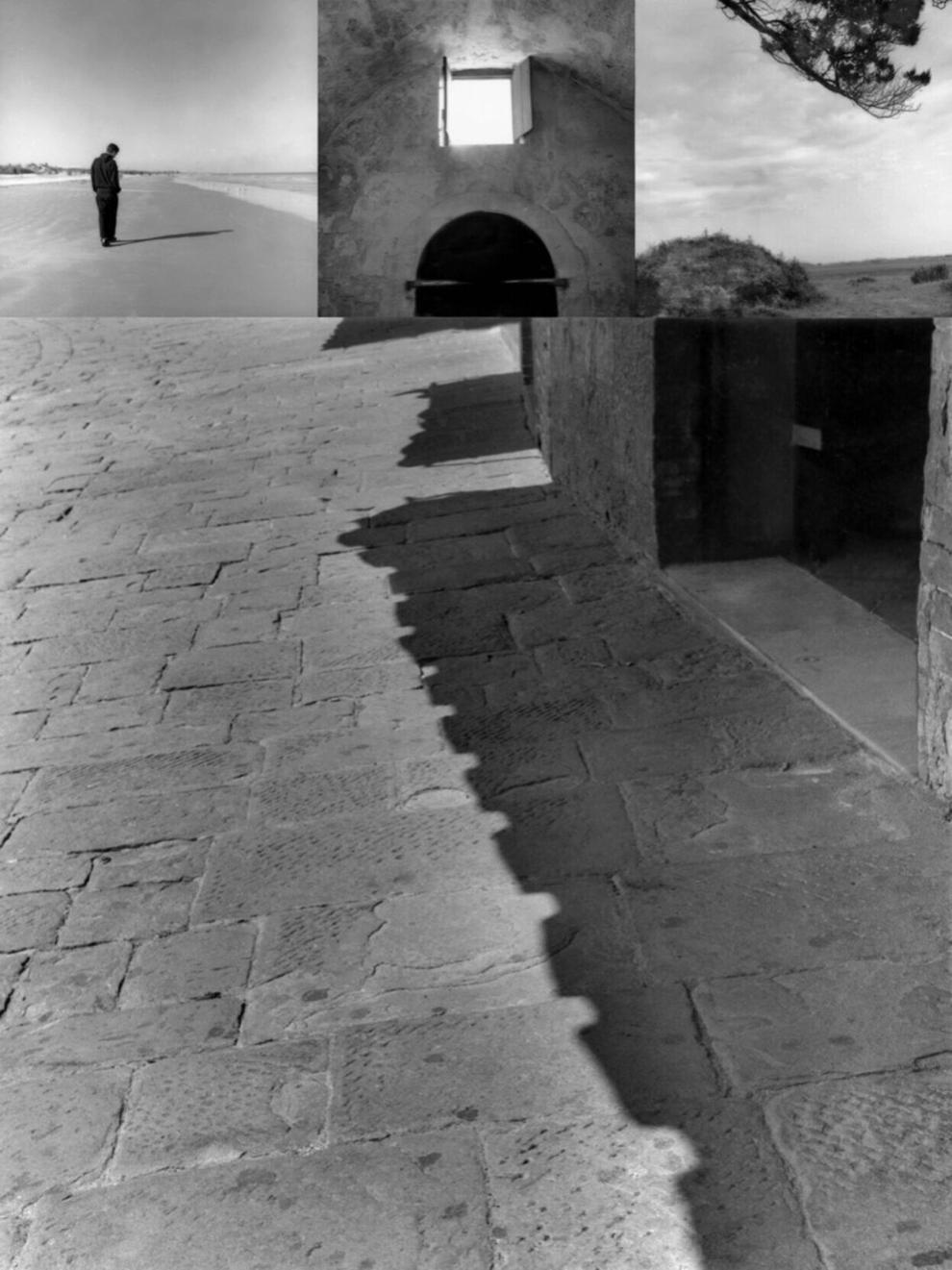 Bea Nettles' work, "St. Augustine."
Provided
Nettles inducted into International Photography Hall of Fame
On Friday, renowned photographer, author and professor emeritus at the University of Illinois, Bea Nettles, was inducted into the International Photography Hall of Fame in a virtual ceremony.
Nettles explores the narrative potential of photography through constructed images often made with alternative photographic processes. Combining craft and photography, Nettles' work makes use of wide-ranging tools and materials, including fabric and stitching, Instamatic cameras, the book format, manually applied color and hand-coated photographic emulsions.
Nettles' exhibition career began when her work was shown in "Photography Into Sculpture," at the Museum of Modern Art in NYC, 1970. Her images have been featured in exhibitions worldwide and regularly reviewed online and in print media; The New York Times, The Chicago Tribune, Art in America, Art Week, Art News, and several photography magazines in the USA, Italy, Portugal, Australia, England and France.
Nettles has taught thousands of students since 1970. Now professor emeritus at the University of Illinois, Champaign-Urbana, she has delivered lectures and workshops internationally and is widely recognized for her innovations in mixed media photography and photographic books.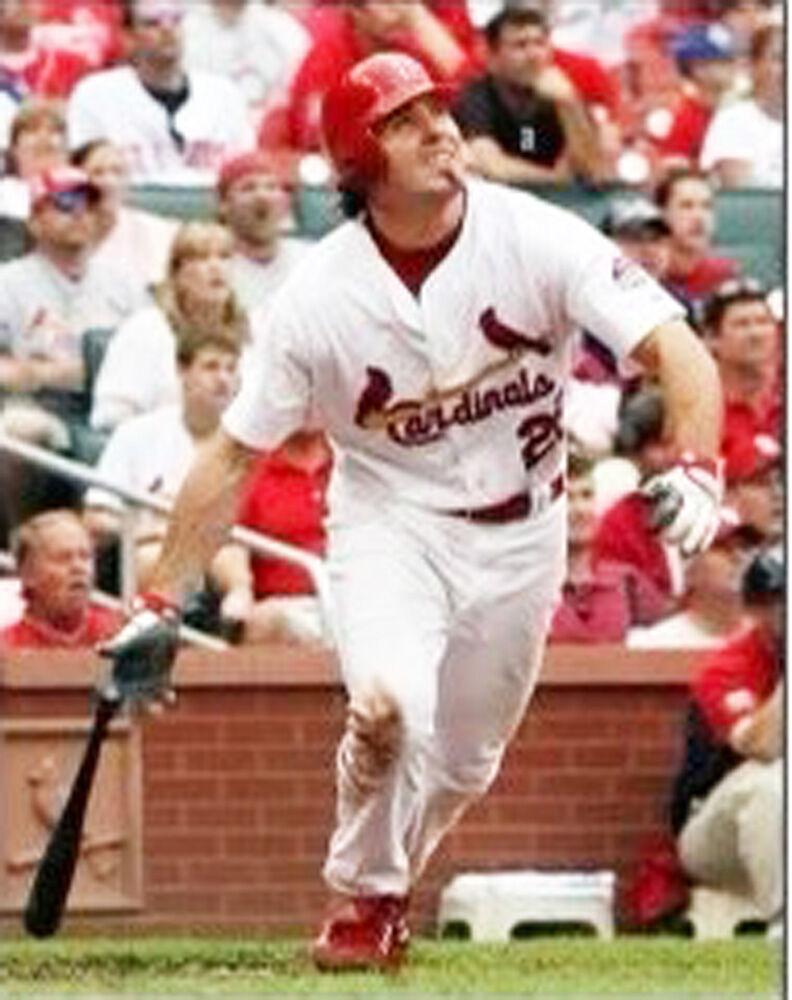 SCOTT SPIEZIO
Provided
Spiezo part of prison ministry's banquet
Former St. Louis Cardinals player Scott Spiezio will talk about his return from a life of addiction when Jesus is the Way holds its annual fundraising banquet from 6:30 to 8:30 p.m. Friday, Nov. 17, at The Venue C-U, 51 E. Main St., Champaign.
Jesus is the Way, based in Rantoul, is a local outreach that ministers to the incarcerated, ex-offenders and their family members.
The son of a Major League player, Spiezio won two World Series championships with the Anaheim Angels and the Cardinals during a 12-year career.
However, an injury, a move away from the tight-knit community of believers that had surrounded him and the pressures of great success led to the crumbling of his life and career. For many years, he battled addiction and health issues.
Seating is free but limited to adults only. For more information or to make reservations contact [email protected] or visit www.jitwministries.aplos.org .