Want to purchase today's print edition? Here's a map of single-copy locations.
Sign up for our daily newsletter here
It's not Crazy Eights, Old Maid or even poker. Bridge requires more brain power, memorization and strategy.
Champaign's own Karen Walker is pretty darn good at the game she loves. Just ask fellow player Wes Seitz.
"She's one of the best bridge players in the United States of America and perhaps the world," said Seitz, whom you might have guessed is pretty fond of the game himself. "She plays at the national level and writes a column for ACBL (American Contract Bridge League) magazine. ACBL has hundreds of thousands of members and hundreds of thousands of games all over the country."
A modest sort, Walker doesn't tout her abilities, even though she is probably the most experienced player in this part of the state. She doesn't need to. Her fellow players certainly know her skills.
"My regular partner, Nate Ward of Champaign, actually has more talent for the game than I do. My name is just more well known because I run the club, teach and write the column," Walker said.
Walker, who is mostly retired, has been playing bridge seriously since she was in her early 20s. It was a rainy vacation trip to Wisconsin that got her started at age 13.
With scant fair weather to enjoy the outdoors, her aunt thought teaching Walker how to play bridge would be a good way to pass the time. She was right.
"It really clicked," Walker said, noting, though, that her high school friends didn't play the game. It was in college that she green-lit the sport.
"When I got to college it was like a social skill," Walker said. "Everybody knew how to play."
It was a good way to pass the time in the dorms. There were no TVs, no video games or computers. Today's students would think they were being mistreated.
On her dorm floor alone there would be two or three games a night as the students looked for a way to put off studying.
A farm girl, Walker earned a bachelor's degree in agricultural communications and worked part time as an ag writer until about five years ago. She also taught English part time at Parkland College.
She played a lot on campus while going to graduate school. There were games going on from 8 a.m. to 4 p.m. at the YMCA K-room coffee shop. One day someone told the players they weren't very good at bridge and said if they wanted to find out how to get better to head to the duplicate bridge club at the Illini Union.
"A few of us got up the nerve to go over there and found out how awful we were," Walker said. "They were helpful and showed us how to play."
Walker, who said she barely went to class, doesn't remember when she slept because she was playing so much. She went on to earn a master's degree in advertising.
Bridge also introduced her to her future husband, Mike Halvorsen, on campus. He is a painting contractor in Champaign.
She and her husband had a good thing going for several years when it came to vacations, serving as bridge instructors on cruise ships, traveling for free and in some cases getting paid for it.
Walker enjoys traveling and has been a bridge instructor and played in national tournaments across the country.
She and her husband continue to play on teams.
"He's an expert player," Walker said. "We find it's better for marital bliss to have other bridge partners."
They run a game on Monday night at the local bridge club at Ginger Creek in Champaign, and she gives private lessons online occasionally. "We have five games a week for all skill levels, sponsor lessons and have a big regional tournament every Memorial Day."
There are 12 to 15 levels of bridge players, with the top level being called "grand life master." Walker said she is about 120 points away from reaching that level.
Walker said bridge is a game that one can never master.
"Even after playing nonstop, every time I play I learn something," she said.
She also likes the social aspect.
"It's like a problem-solving game. People who like games are usually interesting people who have interesting lives," she said.
Walker also likes it because "it's a little math, a little psychology, a little logic."
"It's communication, inductive and deductive reasoning. It uses many parts of my brain. After a game of bridge, my brain is racing. It's almost a runner's high."
Despite Seitz's high praise of Walker, she said compared to the people who play internationally, "I'm not good at all."
Chip Martel, an Urbana native now living in California, is probably the best bridge player to come from this area, she said. He is well known internationally and has won a world championship. Walker is no slouch either, having won two national championships.
The COVID-19 pandemic "decimated bridge and bridge tournaments," Walker said. "It's a slow road back from there."
Some players continued to play the game they love online, and despite the lifting of restrictions following the pandemic, some prefer to stay at home and play.
Ginger Creek will hold a Learn Bridge in a Day event Oct. 28. The $20 fee includes lunch, a workbook and snacks.
Said Walker: "It takes a lifetime to get good at it. It just takes very little instruction to start having fun with the game."
Readers can get info on the Learn Bridge in a Day event on the club website.
Webster played big role in dancing event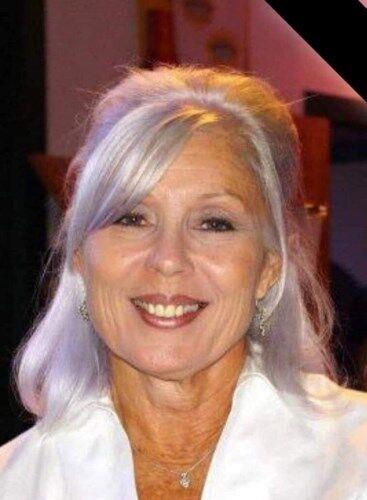 WEBSTER
Provided
Phyllis Webster wasn't given enough credit in last week's column about Christie Ramshaw for the role Webster played to bring Dancing with the CU Stars to Champaign-Urbana.
Webster had been to a fundraiser in Terre Haute, Ind., where she saw a similar event and brought the idea to the board of the Don Moyer Boys and Girls Club.
She came up with the idea and provided support from the bank that she was working with to get it off the ground.
Wine-tasting event to benefit food pantry
A wine-tasting event to benefit the food pantry at Community Service Center of Northern Champaign County, Rantoul, will be held this month.
The event, sponsored by Rantoul Township High School's Eagle's Nest, will be held from 5:30-8 p.m. Tuesday, Oct. 24, at ET's Downtown Restaurant, Rantoul.
The wine tasting will feature Julie Larson, a representative of Treasury Wine Estates, representing some of the finest wines in the world.
Charcuterie boards and appetizers will be served along with six wines.
Cost is $75 per person.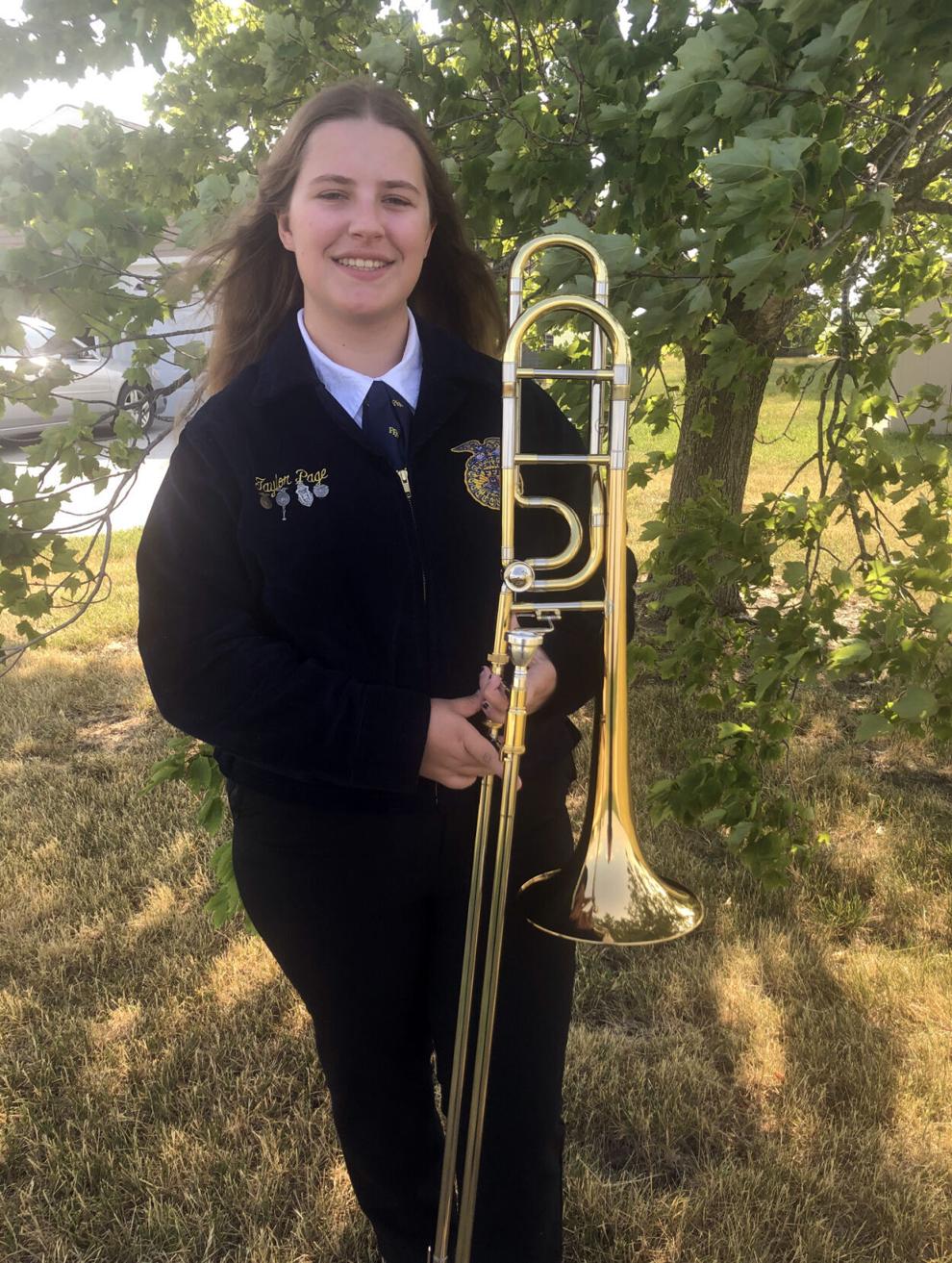 PAGE
PROVIDED
Hoopeston's Page selected for National FFA band
Taylor Page, a member of the Hoopeston Area FFA chapter, will be on stage and in the spotlight Nov. 1-4 during the 2023 National FFA Convention and Expo in Indianapolis.
A junior at Hoopeston Area High School and daughter of Brian and Amy Page of rural Rankin, Page has been selected to play trombone in the band.
She submitted an audition tape and was selected to bring full instrumental balance to the band from a pool of applicants nationwide.
The National FFA Band will perform several times during the national convention and expo. Page will join fellow band members in Indianapolis for rehearsals three days before the convention and expo begins.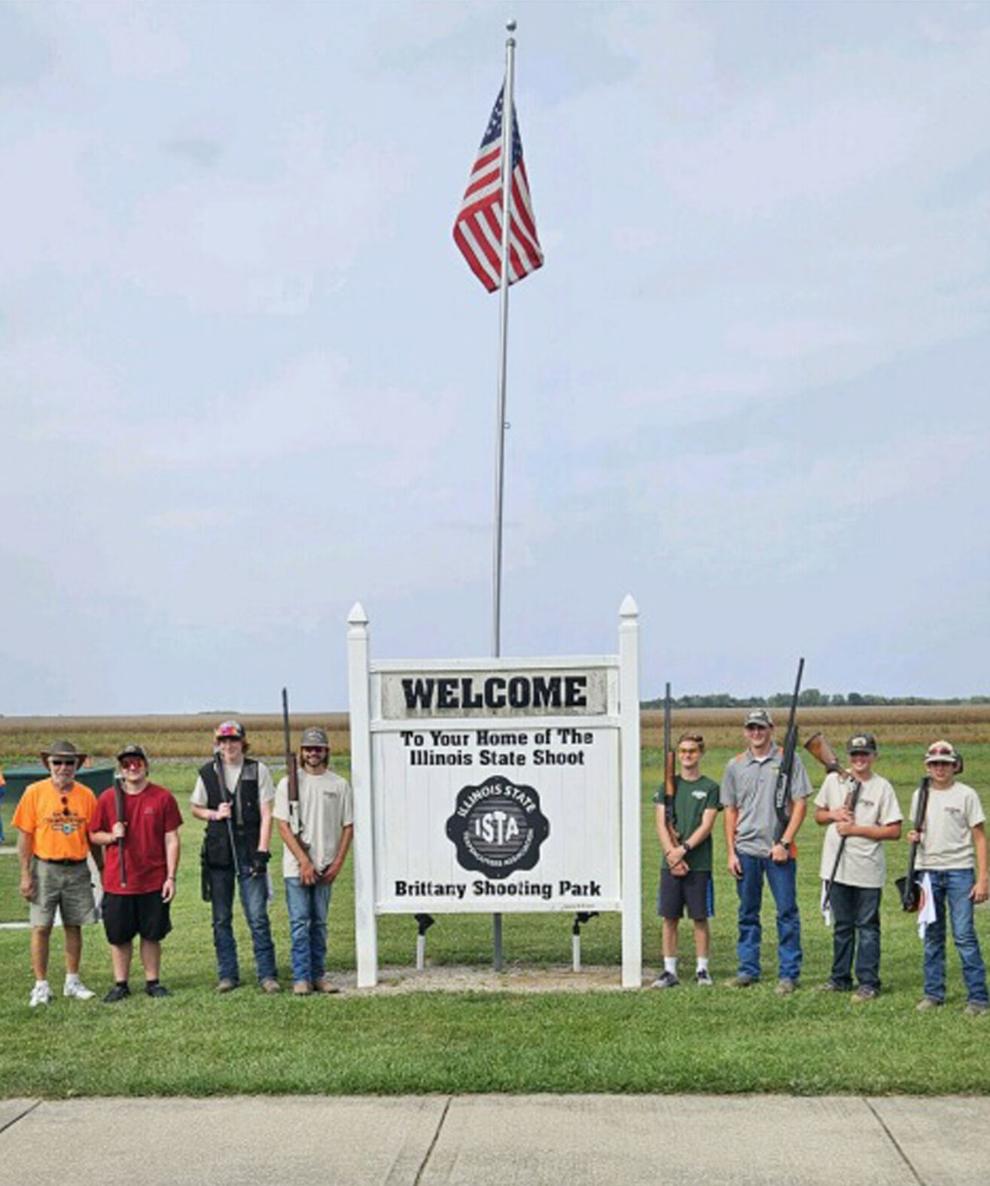 The Piatt County MidState Marksmen 4-H shotgun team, first in state competition.
Provided
Piatt 4H tops at state shotgun shoot
The Piatt County MidState Marksmen 4-H shotgun team coached by Tom Bates finished first in state competition Saturday at the Brittany Shooting Park in Bunker Hill.
Five of the seven members are eligible to attend the National Shooting Sports competition in 2024.
Jonathan Barbee, Will Greer, Kolten Kidd, Kody Roberts, Tim Sikorski, Cliff Strack and Lucas Walker contributed to the team's successful day.
Walker placed sixth in the senior division. His introduction to shooting sports began with air rifle and transitioned to shotgun. He has been in 4-H for six years.
A county score is tallied from the top four shooters from one county.
"County scores are highly coveted as a sense of pride and accomplishment by a county 4-H program," Curt Sinclair, state 4-H youth specialist, said.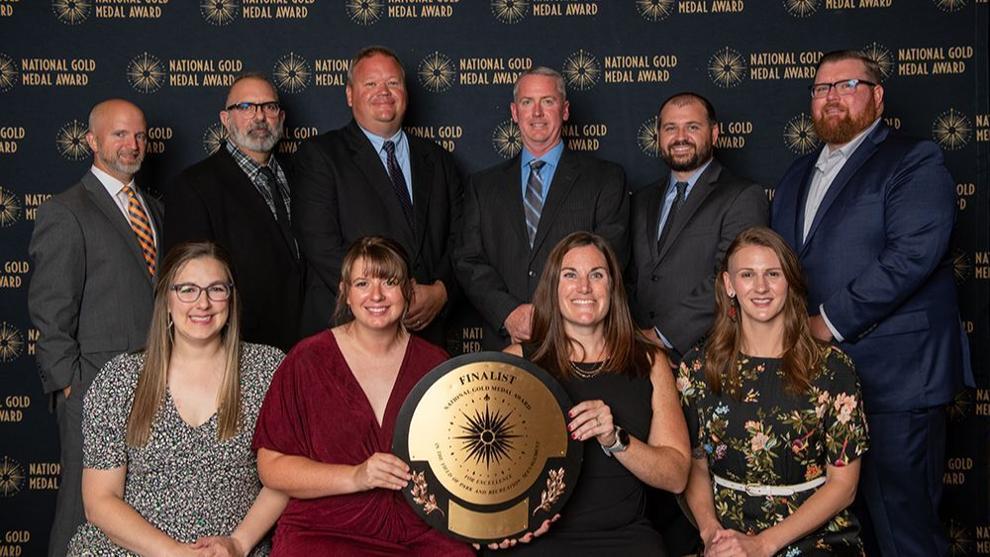 National gold medal winners from Champaign Park District
Provided
Park district brings home Award of Excellence
Champaign Park District won the 2023 National Gold Medal Award for Excellence in park and recreation management Wednesday at the National Recreation and Park Association Conference in Dallas.
Park district staff attending were Jarrod Scheunemann, Andrew Weiss, Dan Olson, Bret Johnson, Jimmy Gleason, Joe Kearfott, Shannon Walter, Justice Miller, Sarah Sandquist and Chelsea Norton.
Executive Director Sandquist said receiving the award is the highest possible recognition in the industry, "proving our services are ranked at the top on a national level."
"I'm immensely proud of our staff for the high level of service and innovation they provide to the community," she said.
Agencies are judged on their ability to address the needs of those they serve through the collective energies of community members, staff and elected officials. A panel of five park and recreation professionals reviews and judges all application materials.
Animal shelter fundraiser set
Piatt County Animal Shelter will hold a fundraiser book and jigsaw puzzle sale from 9 a.m. to 3:30 p.m. Saturday at the Forest Preserve Park Floral House, 1411 N. Market St. (across from Monticello Bowl & Lounge).
There will be discounts for teachers and a bag or box sale from 1 to 3:30 p.m.
Thousands of books, including hundreds of children's books (some new or almost new) will be available.