Lei Shanbhag studied medicine for several years in her native China and the United States but wasn't fulfilled.
It wasn't where her passion lay.
Look up "creativity" in the dictionary and you'll find a photo of of Shanbhag.
Through her art, photography, book cover design and most recently, creative dance, her creative nature is expressed. This from a woman who designed the house where she and her husband, Naresh, live in Champaign.
"I was raised in an artistic family," Lei said. "My father was a professional artist, which is very rare in China. I was brought up in a very artistic environment."
After the death of her father, Lei took stock of her life.
"Life is so short," she said. "I always wanted to do art. That was always in my dreams."
Her future husband said, "'Go ahead; follow your passion,'" she recalls. "He's very optimistic just like me. We decided I'm going to pursue art instead of medicine."
She earned a master's degree in pharmacology from Wright State University and studied fine art and dance at the University of Minnesota.
While continuing to work in a lab as a medical researcher, she entered her art in exhibitions. The highlight of her art career came when she had a one-person show at a prominent New York City art gallery, the OK Harris Works of Art, started in 1969 by Ivan C. Karp, who helped sell the works of and popularize the initial generation of pop artists such as Andy Warhol, Roy Lichtenstein and Robert Rauschenberg.
"That was my breakthrough in New York City," she said.
Her art has been exhibited in solo and group shows elsewhere in New York as well as New Jersey, Parkland College, Krannert Center for the Performing Arts and the Asian American Cultural Center at the University of Illinois.
Having lived in New Jersey, she and her husband moved to Champaign in 1995. She took a break from art to raise her two children before restarting, primarily with photography and some paintings.
"I accumulated so much art in the house. I asked my daughter, 'What kind of art doesn't take up space?' She said, 'food or dance or music,' " Lei said.
Thus began a new chapter in her life with dance. It fit her personality.
"I'm a very social person," the 58-year-old said. "I like to meet people. Because of my medical background I combined heart and art" — meaning helping herself and others to stay healthy through exercise while expressing themselves.
"I'm very happy (that) I can do the things I love, which is dance, and I can meet people and help them be happier."
She teaches dance at Champaign Fitness Center, Mettler Center, Savoy Recreation Center, Stephens Family YMCA and University of Illinois Campus Recreation. She has also been an instructor for private yoga and group yoga since 2018 and serves as an educator at Osher Lifelong Learning Institute.
A couple of months ago, Lei was invited by the Chicago Park District to lead dance workouts in Millennium Park as part of the Summer Workout series. She said only a handful of dance instructors are selected to lead the workouts sessions.
"Including spectators, there were thousands there," she said. "That's my art outlet. It's a different approach from studio art."
She especially enjoys Zumba — a fitness program that involves cardio and Latin-inspired dance — "because it's free and very fun, and you can be very healthy."
She also enjoys teaching ballet, which she called "an art as well as exercise"
"It's artistic self-expression, enjoyment," she said.
Lei's creative nature just bubbles to the surface. She has many creative interests, from hairdressing to architecture. About 20 years ago she designed her family home, which she describes as "Asian-prairie style."
She has also designed book covers for author Dianna Sheets and was invited to the Art Council at the University of Illinois Art Museum by art collectors Randy and Sheila Ott.
One of her dreams, which she calls "kind of crazy," she would like to design a corn monument that combines two of the University of Illinois' major teaching points — technology and agriculture. She said it would be called "silicorn."
"On the corn surface would be high-tech material … or some material that would light up in the night alongside of the highway," Lei said "Silicon is a word that relates to high-tech."
The Shanbhags' two children are son Vinay, 26, a software engineer, and daughter Hailan, 24, a PhD student in Switzerland studying computer engineering. Both enjoy art, she said, "but not as a profession because they know how difficult it is."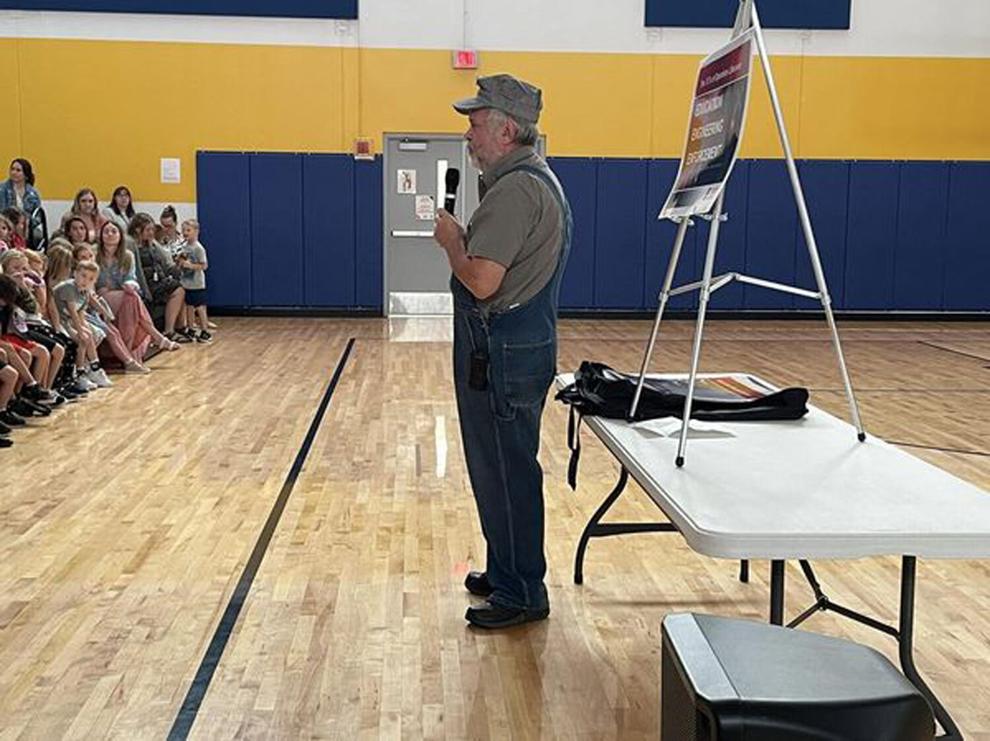 Bruce Allen gives a train-safety talk at Villa Grove Elementary.
Provided
Students learn about rail safety
Bruce Allen, a former railroad employee, spoke to K-6th grade students at Villa Grove Elementary School Wednesday about train safety.
Allen, who is now one of the school's custodians, was trained to give rail-safety presentations, Villa Grove Principal Bobby Beck said.
"With Villa Grove being a train depot town we thought it was important to educate our kids on train safety," Beck said.
Allen also spoke with the Villa Grove High School's driver's ed class.
Beck said parents had approached him about holding the train-safety talk following the tragic death of a 9-year-old student in Royal earlier this month.
"We've got a lot of feedback thanking us for doing that," Beck said.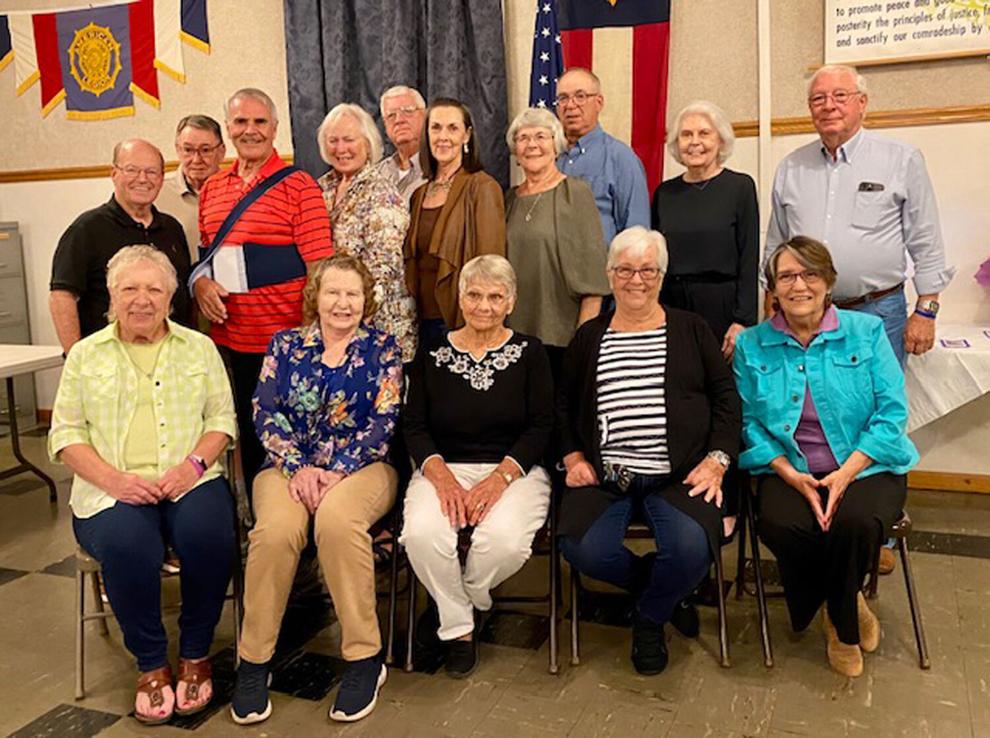 Bement High School class of 1963 at its 60-year reunion.
Provided
Bement class marks 60th reunion
It's been 60 years since the class of 1963 walked the halls of Bement High School.
Several of the graduates relived old times when they gathered for a class reunion Saturday at the Bement American Legion building. The event included a social hour and meal.
Diane VanMatre deserves the kudos for getting everyone together. The class of 1962 joined in the festivities.
The class of 41 students has held a reunion every five years since graduation. Classmates came from as far as Colorado, Iowa, Wisconsin and Indiana.
Attending were Diane Stine VanMatre, Janet Taylor Stimson, Mary Sue Burgess Postlewaite, Jean Ater Snider, Glenna Gorrell Weith, Art Wilkinson, Dave Morris, Ed Gulliford, Karoline Fogle Blair, Doug Carpenter (husband of Kathy Fisher, deceased), Joanne Pimbroke Coleman, Sandy Shonkwiler Fritz and partner Greg Romack, Kay Fisher Tait and Warren Hendrix.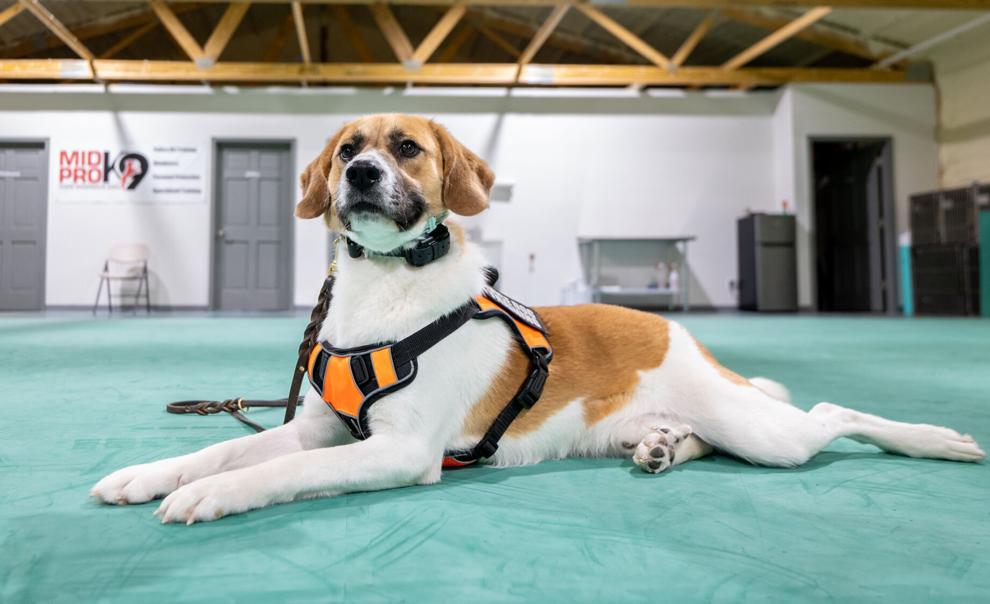 Buy Now
Scotty, one of two former trainees for Mission K9 Warrior, went through a training exercise at MidPro 89 in which he was rewarded for staying still amidst distractions. 
Anthony Zilis/The News-Gazette
Mission K9 Warrior fundraiser set for Saturday
An event to raise funds for the Georgetown American Legion Post 203's Mission K9 Warrior will be held today at the Georgetown fairgrounds.
The fundraiser runs from 5 to 10 p.m.
"We raise money to provide service dogs for veterans with PTSD," said Dave Hughes, chairman of the K9 Warrior project.
The Steve Grassman Band will perform.
Multiple food vendors will be on hand. There will be adult beverages and a silent auction.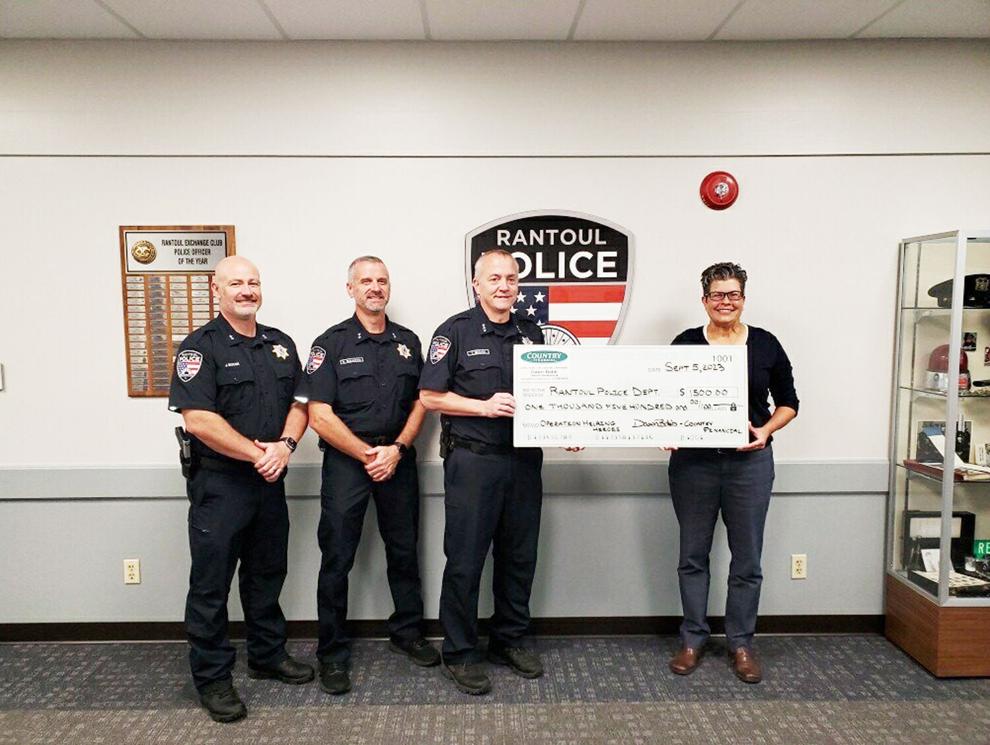 Buy Now
From left, Rantoul Deputy Police Chiefs Justin Bouse and Rodney Sullivan, Police Chief Tony Brown and Country Financial representative Dawn Babb with a $1,500 check to the police department.
Provided
Check presented for police drone
Country Financial representative Dawn Babb presented a $1,500 check to Rantoul Police Department to support purchase of a new drone.
Law enforcement officials use drone technology for a variety of purposes, including supporting safety efforts during public events, search and rescue work, including locating runaways, monitoring of natural disasters, investigations of serious accidents and in the pursuit of targets of interest during criminal investigations.
The new drone technology was recently used to secure the perimeter of the Half Century of Progress show held at Rantoul National Aviation Center.
"Our local police contribute so much to the safety and well-being of Rantoul residents," Babb said. "Helping to provide them with cutting-edge technology both helps in their effectiveness and creates a safer environment for members of our community."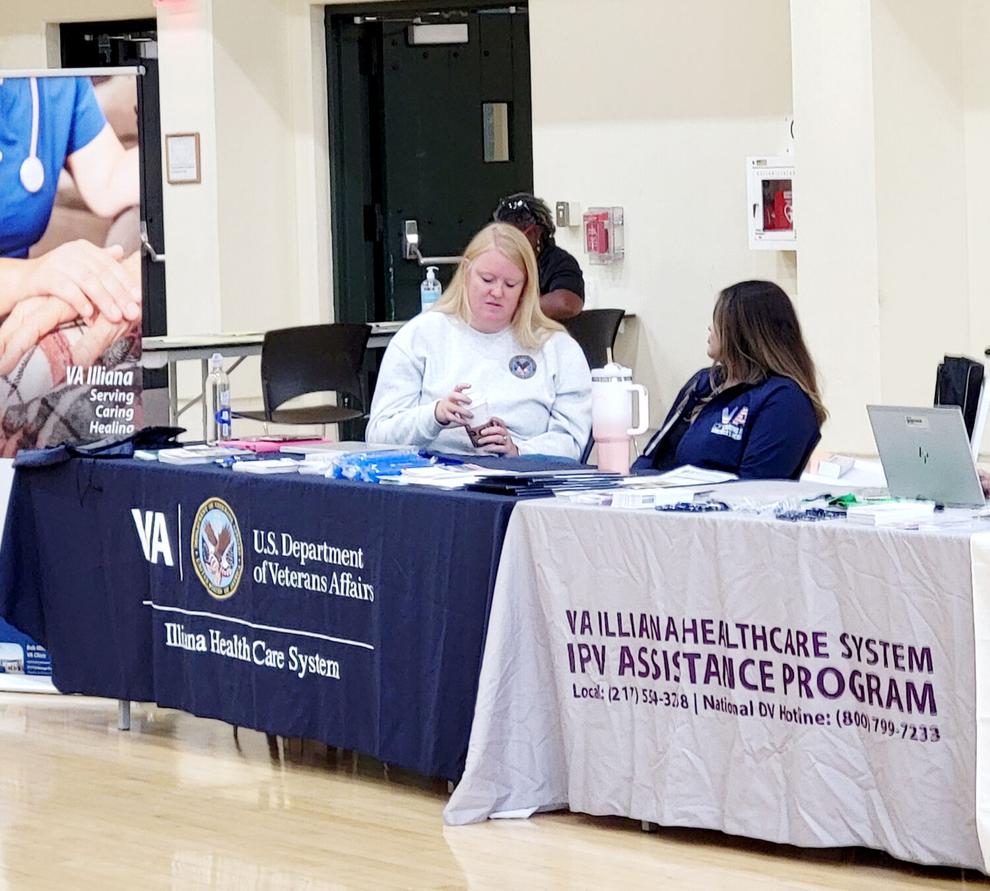 VA representatives were among those present at a Stand Down Homeless Veterans event Sept. 9 at Urbana National Guard Armory.
Provided
Event helps homeless veterans
American Legion U of I Shawna Morrison Post 2019 held a Stand Down Homeless Veterans event Sept. 9 at Urbana National Guard Armory.
Winter coats, sleeping mats, boots and blankets were collected for homeless veterans.
The event also included a health screening, housing information, mental health counseling, substance-use counseling, employment opportunities, enrollment in to the VA system and access to community resources.
Also available were boots, backpacks, hygiene kits, haircuts, lunch, flu shots and bus tokens.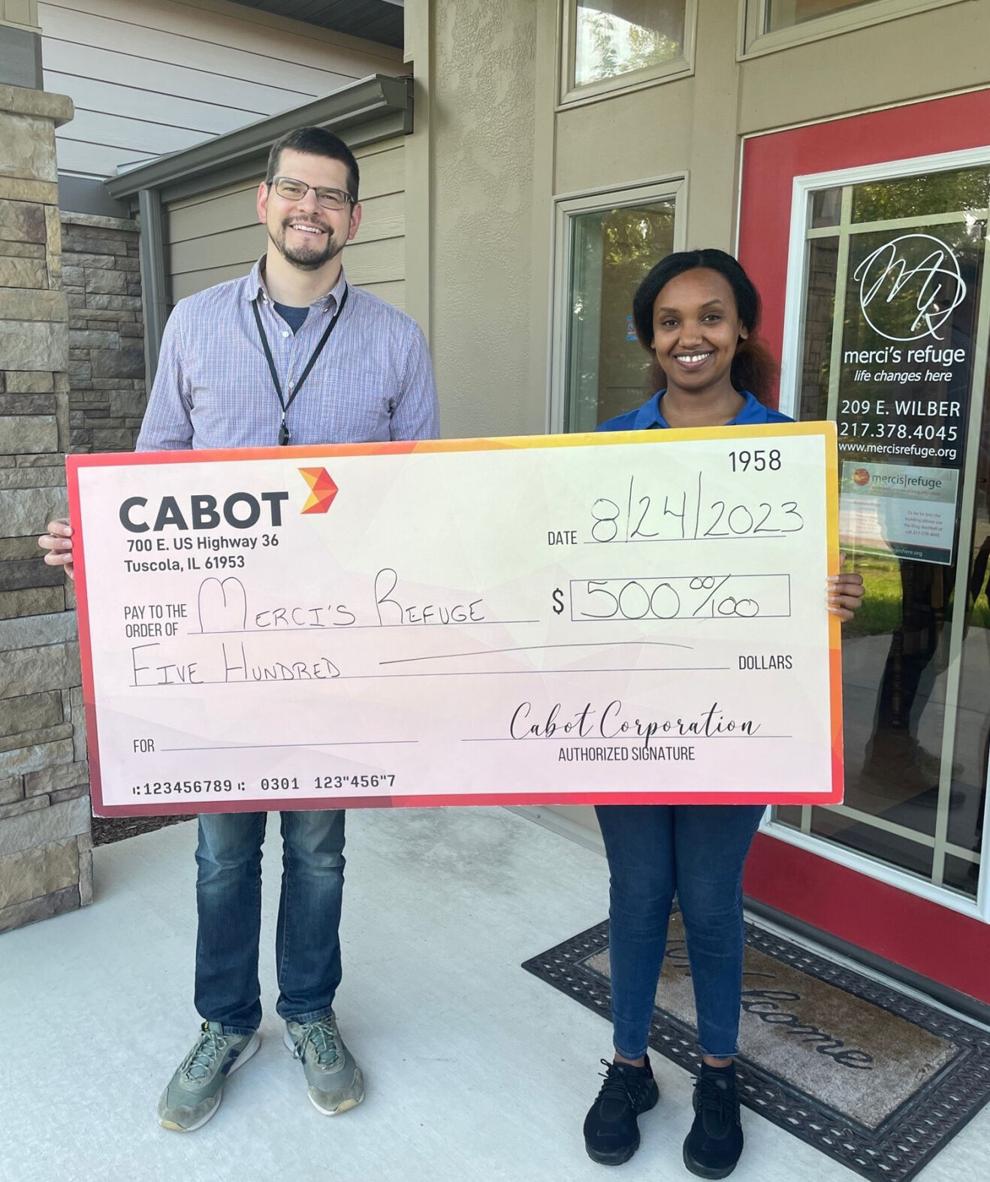 Abi Legesse, Cabot Tuscola project engineer, presents a $500 donation to Nate Himes, director of Merci's Refuge.
Provided
Cabot donates to Merci's Refuge
Cabot Tuscola has donated $500 to Merci's Refuge, Champaign.
Merci's Refuge is a residential counseling program for women ages 18-40 seeking freedom from various life-controlling issues.
The issues often stem from trauma and include depression, anxiety, addictions, unhealthy relationships, unplanned pregnancies, unstable income and housing, and involvement with the child welfare system.
The refuge's aim is to provide time, space and support for women to step outside of survival and crisis mode and begin the hard work of healing from trauma.
The program includes counseling, group work, life-goal coaching and various life-skills classes for pregnancy, parenting, finances and healthy living.