Monday was the hottest day on record in the world, surpassing an average of 62.6 degrees Fahrenheit for the first time, according to initial measurements taken Tuesday by US meteorologists.
The average daily air temperature on the planet's surface on July 3 was recorded at 62.618 degrees by an organization that is part of the US National Oceanic and Atmospheric Administration (NOAA).
This measurement surpasses the previous daily record of 62.456 degrees Celsius set on July 24 of last year, according to data from NOAA's National Centers for Environmental Prediction dating back to 1979.
The global mean air temperature, which fluctuates between about 53.6 degrees and just under 62.6 degrees on any given day of the year, averaged 61.16 degrees in early July between 1979 and 2000.
The record has yet to be confirmed by other measurements, but could soon be broken as summer arrives in the northern hemisphere.
The global average temperature typically continues to rise until late July or early August.
Also last month, average global temperatures were the hottest on record by the European Union's Copernicus climate monitoring unit in early June.
Temperatures are likely to rise further above historical averages over the next year with the onset of an El Nino weather phenomenon in the Pacific Ocean, which the World Meteorological Organization confirmed on Monday was now underway.
In addition, human activity, mainly the burning of fossil fuels, continues to emit an estimated 40 billion tons of carbon dioxide into the atmosphere that warms the planet each year.
Protecting the Planet: Climate Change News and Features
Moreover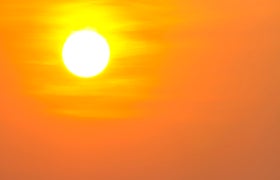 Monday was the hottest day on Earth on record, initial measurements show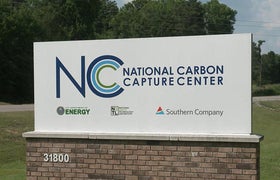 Carbon Capture Technology: Expensive Distraction or Clean Energy Future?

How a silent robot fish could help ocean researchers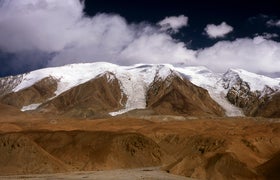 Scientists warn that the rapid melting of Himalayan glaciers will impact us all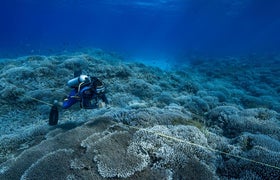 UN adopts first-ever treaty to govern lawless high seas Other .component–type-recirculation .item:nth-child(5) { display: none; } #inline-recirc-item–id-5065112a-3140-481b-9944-86f64f85c989, #right-rail-recirc-item–id-5065112a-3140-481b-9944-86f64f85c989 { display: none; } #inline-recirc-item–id-5065112a-3140-481b-9944-86f64f85c989 ~ .item:nth-child(5) { display: block; } In: Climate change