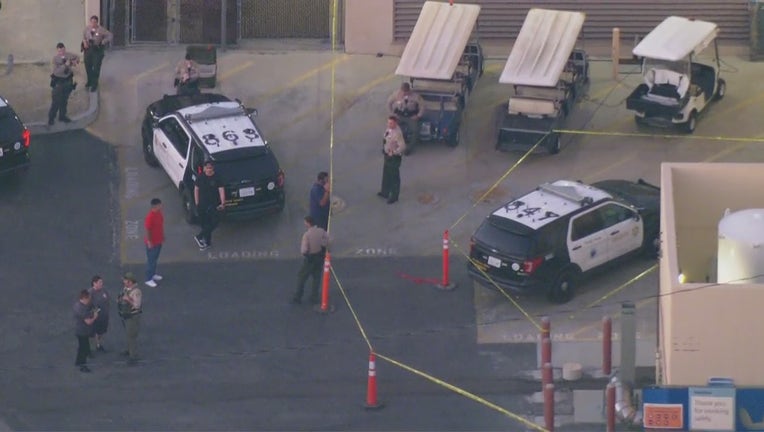 PALMDALE, Calif. – A Los Angeles County Sheriff's deputy was shot and killed in Palmdale Saturday evening.
Reports of the shooting came in around 6 p.m. Saturday. The shooting happened outside the Palmdale Sheriff's station. 
According to Los Angeles County Sheriff Robert Luna, 30-year-old Deputy Ryan Clinkunbroomer was sitting in his patrol car on duty, near the intersection of Sierra Highway and Avenue Q, when another car pulled up alongside his patrol car, and shot him in the head.
Luna said that a good Samaritan found Clinkunbroomer unconscious in his car and alerted other deputies. Clinkunbroomer was taken to the hospital, where he was pronounced dead.
SUGGESTED: Armed man allegedly impersonates U.S. marshal at a RFK Jr. event in Los Angeles
"We really need your help," Luna said. "We need to get this guy off the street — guy or guys. He ambushed and killed one of our deputies. We need your help to get him off the street."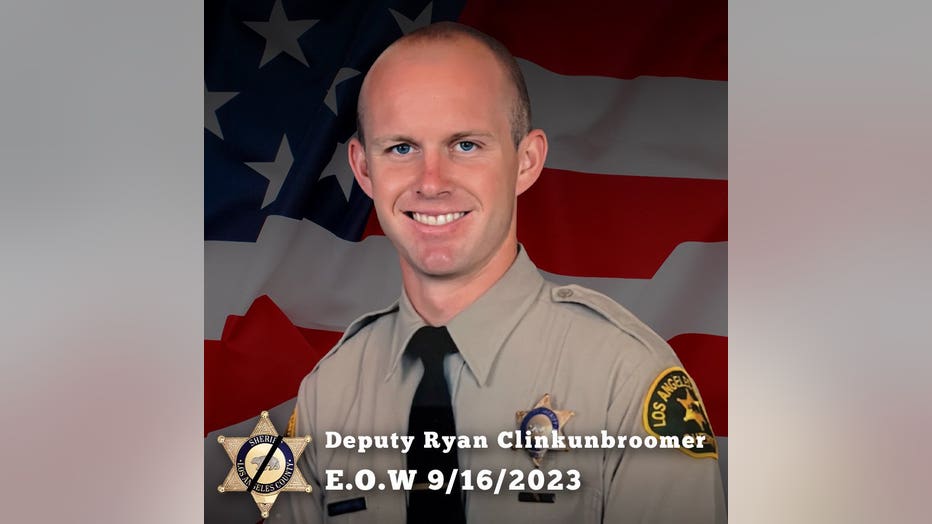 Ryan Clinkunbroomer / LASD
"He didn't deserve this," Luna said "This is so unfair. We're hurting because we lost somebody. It hurts bad. It sucks, just to put it bluntly. Our hearts absolutely go out to his family."
Luna struggled to hold back his emotions while discussing what he described as a targeted ambush killing.
"He was just driving down the street," Luna explained. "And for no apparent reason — and we're still looking into the specific reasons — somebody decided to shoot and murder him, I'm assuming at this point, because he was in uniform. That, to me, is sickening. That's not who this community is and that's why we stand up here collectively together really asking our community for your assistance as we move forward."
Saturday night, Los Angeles County Supervisor Kathryn Barger posted on social media saying, "I'm feeling a rush of emotions. Shock. Anger. I'm tracking this closely. We need to know what happened, why it happened, and who is responsible."
Officials have not yet released any information about a potential suspect.
RELATED: LASD deputy murdered: Video appears to show moments before shooting
The last Los Angeles County sheriff's deputy shot and killed in the line of duty was Sgt. Steve Owen, 53, a 29-year department veteran who worked out of the Lancaster station and was shot while investigating a reported break- in on Oct. 5, 2016.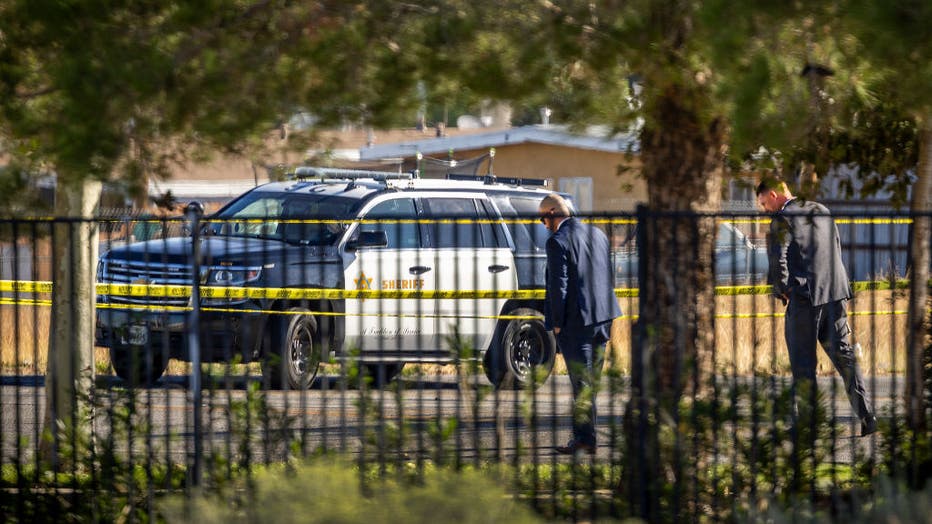 Investigators work the scene Sunday morning where an on-duty Los Angeles County sheriff's deputy was shot and killed in a patrol vehicle near the Palmdale Los Angeles County Sheriff Station on Sierra Highway Saturday night in Palmdale Sunday, Sept. 1
Deputy Alejandro Martinez died on July 28, several months after he was struck by a wrong-way vehicle while training with dozens of colleagues near the sheriff's STARS Explorer Academy law enforcement training center in Whittier in November 2022. The driver, 22-year-old Nicholas Joseph Gutierrez of Diamond Bar, told reporters that he fell asleep at the wheel.
Deputy Steve Belanger died on Feb. 6, 2018, succumbing to a gunshot wound sustained on Dec. 10, 1994, when he was ambushed while conducting a traffic stop in the 18400 block of La Guardia Street in Rowland Heights. Doctors were unable to remove the bullet from Belanger's brain, and he remained under constant medical care and confined to a wheelchair until passing away in 2018.
Anyone with information about Saturday's shooting was asked to contact LASD homicide detectives by calling 323-890-5500.
City News Service contributed to this report.