Sign up for our new Kathy's Mailbag newsletter here
Drop in a question of your very own BY CLICKING HERE or by emailing Kathy Reiser at [email protected].
Just when we think readers' Mailbag questions can't get any better, they do. We solve the mystery of why some healthy-looking trees have been cut down in Urbana … how mural artists make people's faces look so realistic … why the ICON Collective is partnering with an out-of-state brewery … and when high-speed internet is coming to several of our rural communities. All in this week's Mailbag.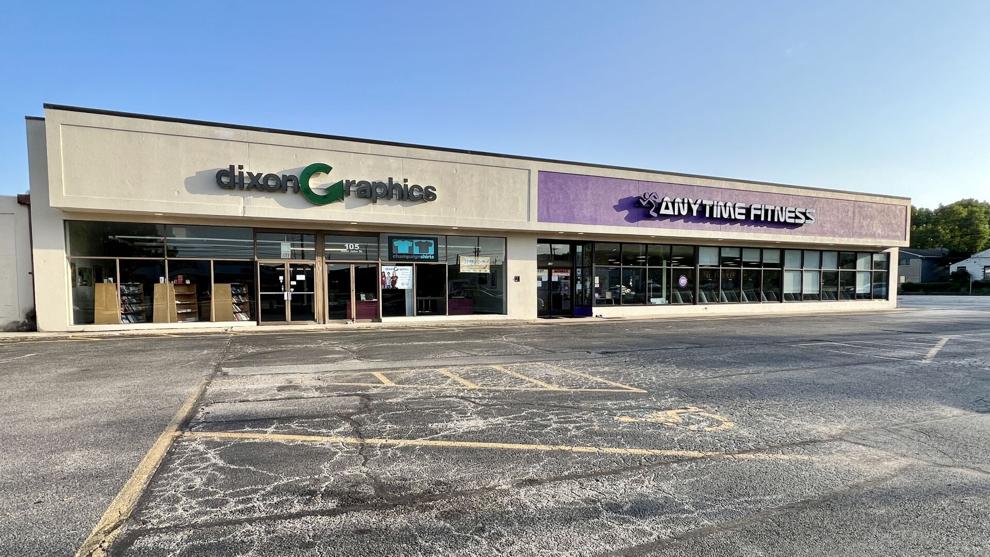 Buy Now
Kathy Reiser/The News-Gazette
Now & Then: Dixon Graphics and Anytime Fitness
Today, the businesses in this Parkhill Plaza building are known for their digital color printing and 24/7 access to exercise equipment. Townies of a certain vintage, though, are likely to remember when it housed an A&P grocery store in the 1960s and early '70s.
Dixon Graphics owner Lance Dixon spilled the Eight O'Clock Coffee beans for us: "My neighbor, who has since passed away, told me that she worked at the A&P in this space when she was younger; she was 90+ years old when she told me that. I've also seen references to an old A&P on John between Neil and Randolph on Facebook, from people talking about their high school jobs 'back in the day.'"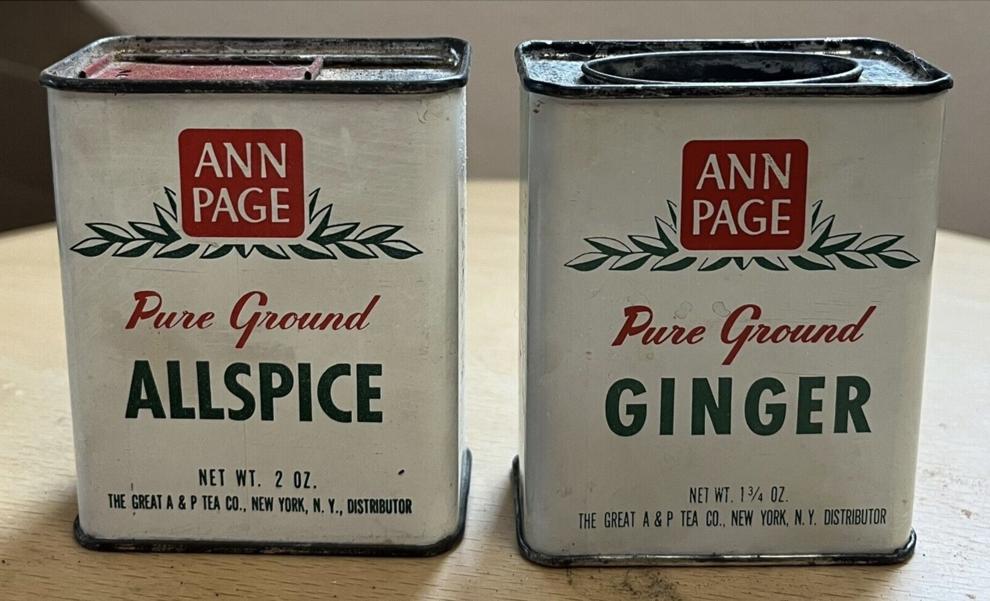 Dixon's print shop has occupied the space at 105 W. John since 2001. Prior to that, city directories show it was the home of the Midas Coin Center of Champaign; Sailfin Pet Shop; Tommy's Builder Mart; and Herriott's Rentals, Sales and Service. The center section of the building, 107 W. John, housed a laundromat from the '60s well into the '70s.
But the westernmost storefront — the one Anytime Fitness occupies today — wins the prize for the most diverse assortment of previous tenants. After its days as an A&P, old directories show it housed Keck's Other Store, a Putt 'n' Play, a Dollar General store, Wild Country Outfitters and the Salvation Army. Anytime Fitness has been there for at least five years.
So does anyone remember what the name "A&P" stood for? That was the shorthand name of The Great Atlantic and Pacific Tea Company. Grocery historian Marc Levinson says A&P was the largest grocery retailer in the United States from 1915 through 1975 — and, until 1965, the largest U.S. retailer of any kind.
I've never been a coffee drinker, but I fondly remember the sounds and aromas of the Eight O'Clock Coffee grinder at my hometown's A&P. And somewhere in the recesses of a kitchen cabinet, I may still have a small, square Ann Page nutmeg tin — with its purple, vegetable-dye price stamp — I've kept for sentimental reasons.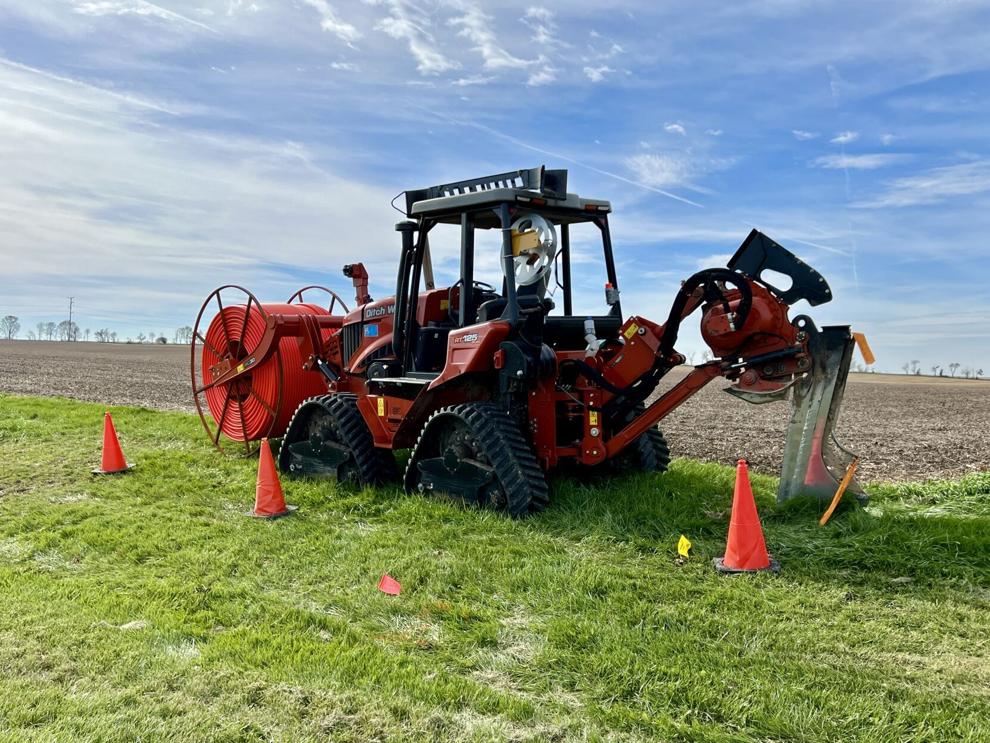 Buy Now
Kathy Reiser/The News-Gazette
High-speed internet option coming to area towns
"It appears workers are installing fiber-optic cable along Route 130 south of Urbana. Who's doing the work, and will it finally bring high-speed internet service to those of us in nearby rural areas?"
It appears the answer is "yes" — at least for those who live in specific small towns. Metro Communications spokesperson Doug Overmyer said high-speed internet service should be available "in just a few months" to area towns including Homer, Philo, Sadorus, Sidney, Hoopeston, Ivesdale, Rantoul, Fisher and Loda.
So far, Metro Communications, under the Conxxus brand, has run fiber-optic cable to more than 40 rural Illinois communities to provide fiber internet to homes and small businesses.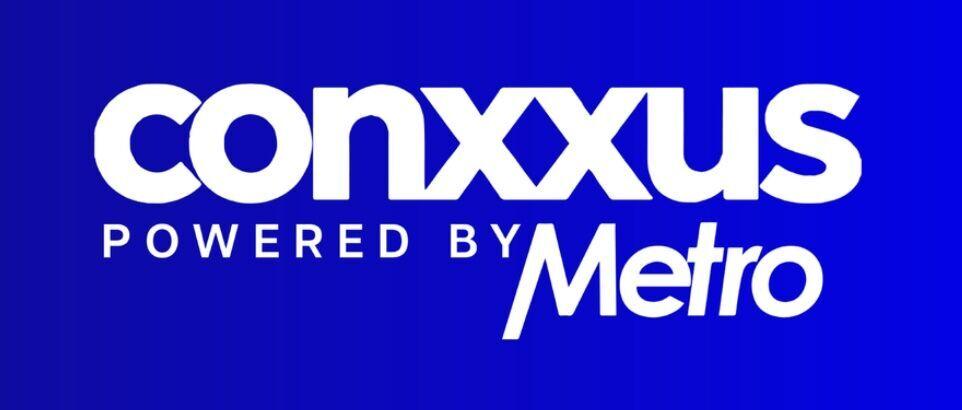 The company has established a large fiber network that serves cellular towers, enterprise facilities and public institutions throughout central and northern Illinois. It is headquartered in Sullivan, Illinois, and is locally owned and operated, Overmyer said.
"We use private investment for this construction and are excited to provide unprecedented speeds, up to 5 gig, to these under-served communities. In 2024, we anticipate constructing the fiber infrastructure in dozens more rural Illinois towns."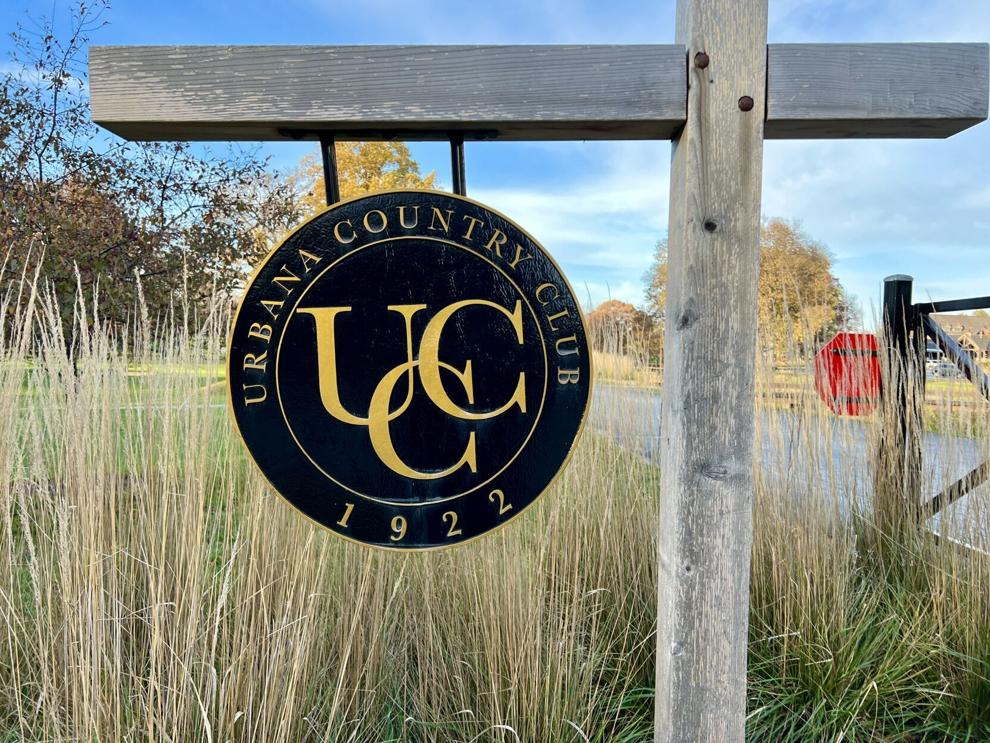 Buy Now
Kathy Reiser/The News-Gazette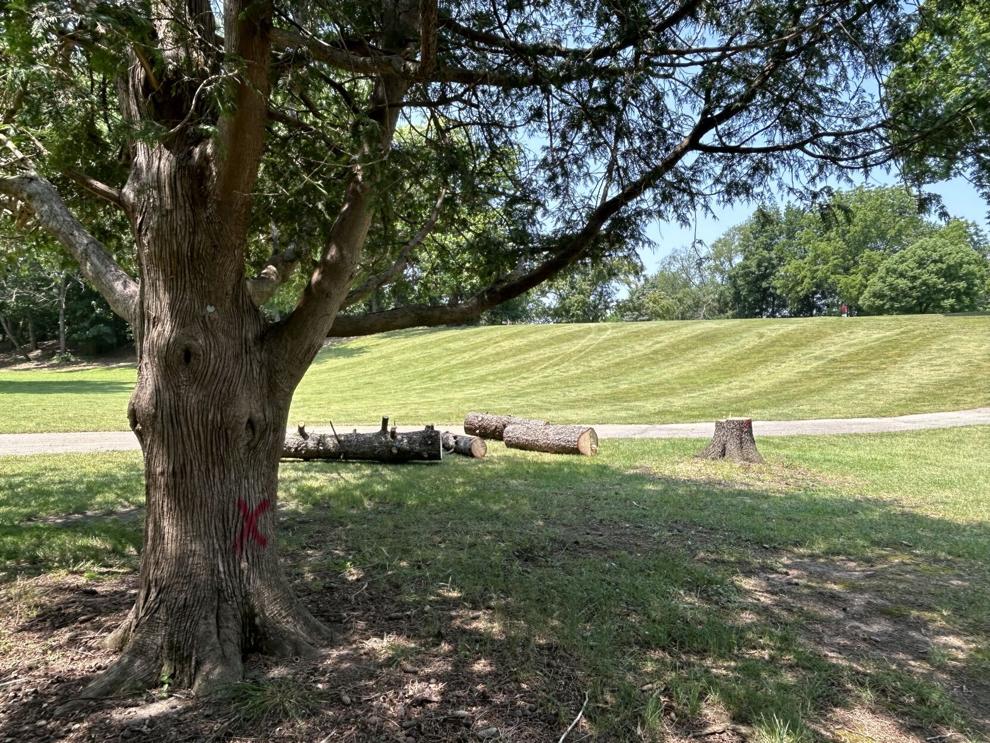 Scott White/provided
Golf course renovation at Urbana Country Club
"The Urbana Country Club has cut down a ton of trees in recent months. Why? They did not appear distressed…."
UCC golf course superintendent Scott White said the tree-removal project "actually started about this time last year, but ramped up in May. The country club is preparing for a large, multi-million dollar course renovation starting next year.
"The project will include all new tees, greens, bunkers, driving range, irrigation system, drainage system and cart paths. There will be new bentgrass turf on the greens, tees and fairways playing surfaces, and the establishment of new native areas for wildlife."
The country club was established in 1922. White said the goal is "to set up the golf course piece of the country club for the next 100 years. The project will allow the course to be more sustainable and environmentally friendly, with less inputs required to maintain the property. A noticeable reduction in irrigation, pesticides and fertilizer will be seen, starting year one. 
"The end goal is to provide a bolder, reinspired Urbana Country Club golf course which feels like it's been there a hundred years, but with all the modern technologies the golf industry has to offer."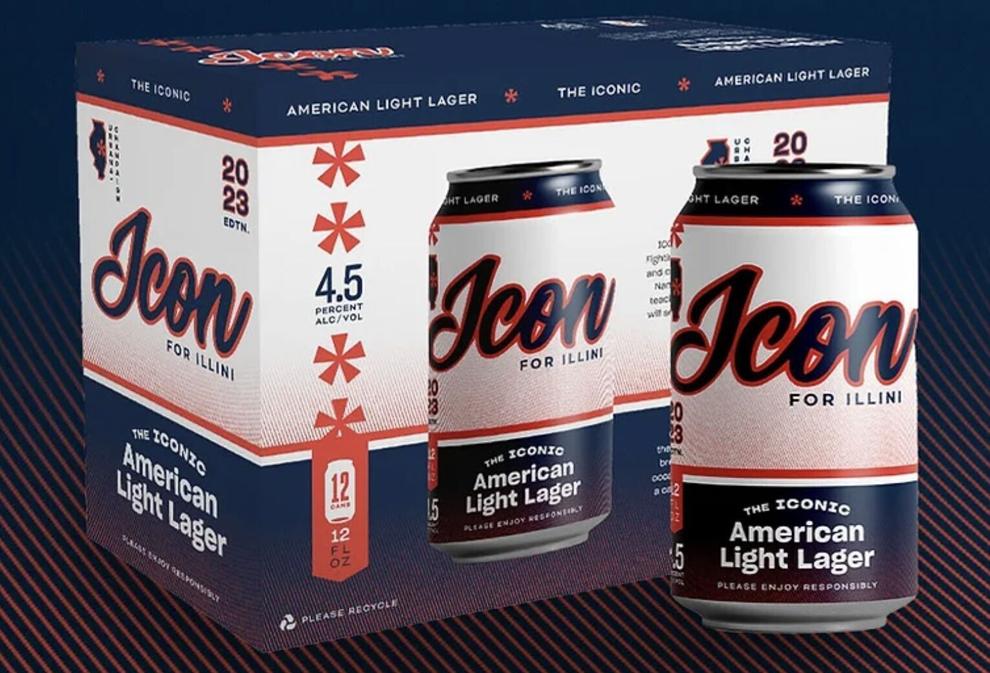 Provided
ICON partnership with Minnesota brewery
"ICON Collective, the group that generates NIL opportunities for UI athletes, recently announced a Fighting Illini-branded lager to be sold at athletic events. This beer is produced by Minnesota-based Gray Duck Spirits. Why not partner with a local brewery such as Riggs, Triptych or Blind Pig – or even a non-local brewery with a UI connection like Two Brothers?"
Kathleen Knight, President and CEO of the ICON Collective, said "Champaign, Illinois native and lifelong Illini fan Jerry Schulz, founder of Gray Duck Brewing, felt strongly about helping our Illini student-athletes and approached ICON with this idea many months ago. Jerry laid out a great plan and was enthusiastic about moving quickly — which, in addition to his Illini roots, gave us confidence that this partnership would be successful.
"As part of the partnership with Gray Duck Brewing, ICON will receive 20% of the revenues from the sale of the Illini-inspired beer, which will be passed on directly to Fighting Illini student-athletes."
The new brew debuted during the Illini men's exhibition basketball game with Kansas on Oct. 29. It will be for sale at all Illinois men's and women's home basketball games this season, as well as the final two home football games. Knight said it will soon be available for sale in local grocery and liquor stores, and ICON will post regular updates to social media about where fans can purchase the beer in their area.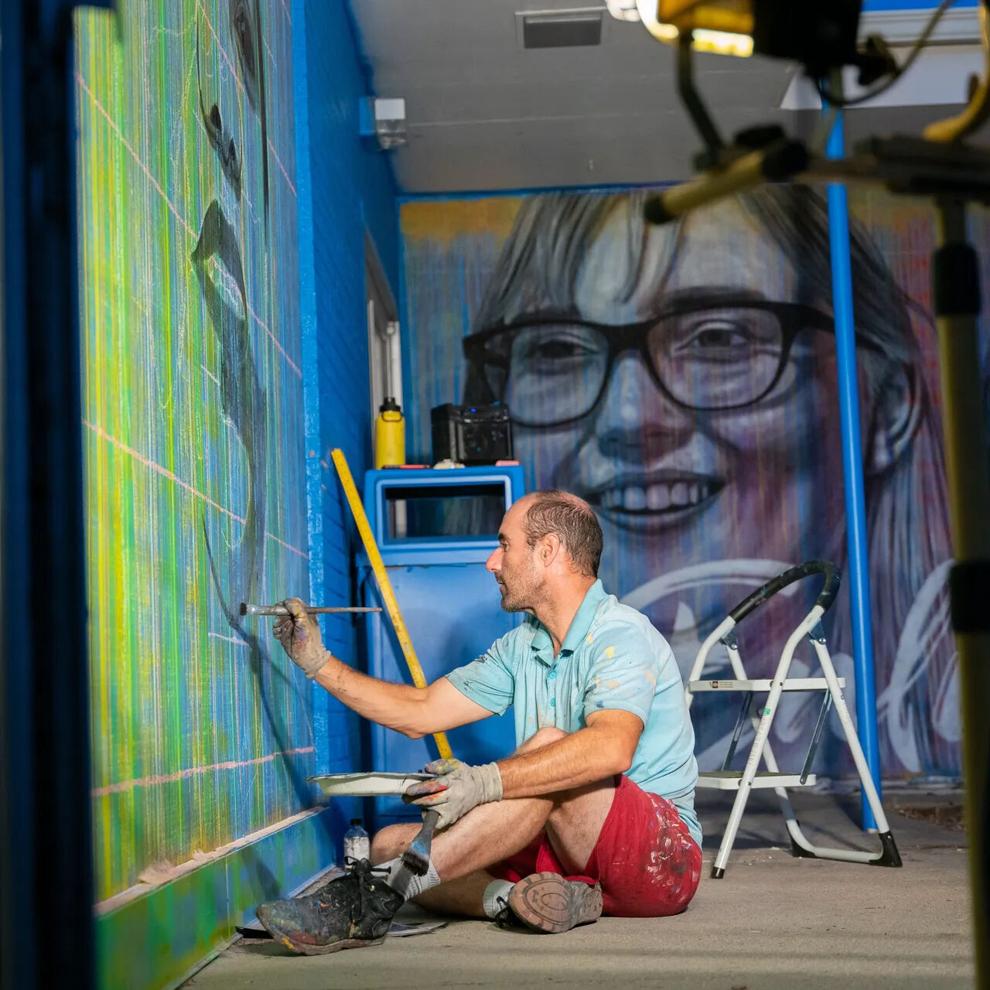 Provided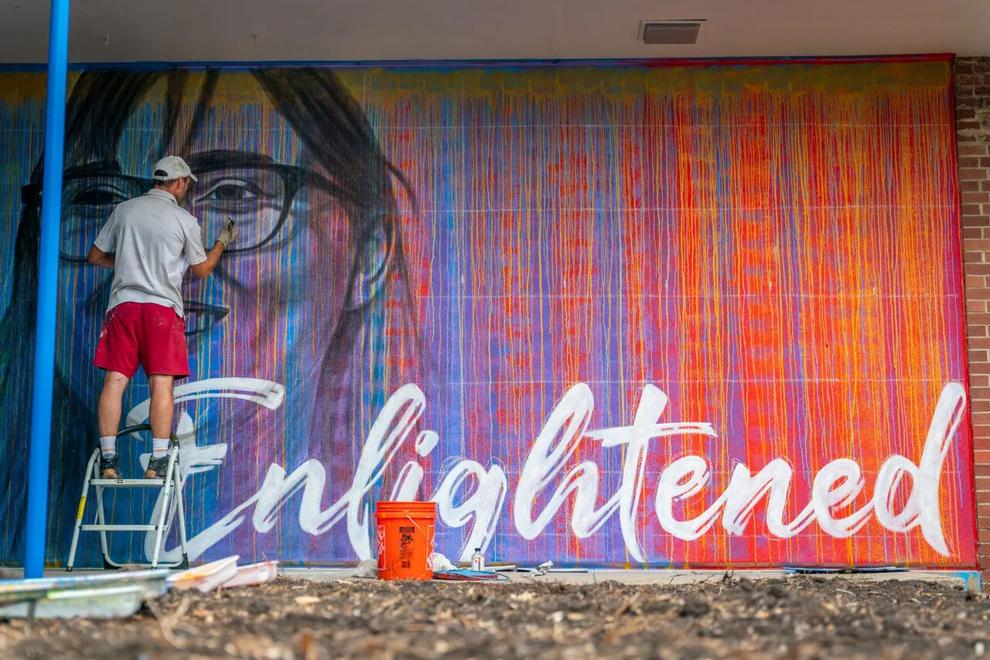 Provided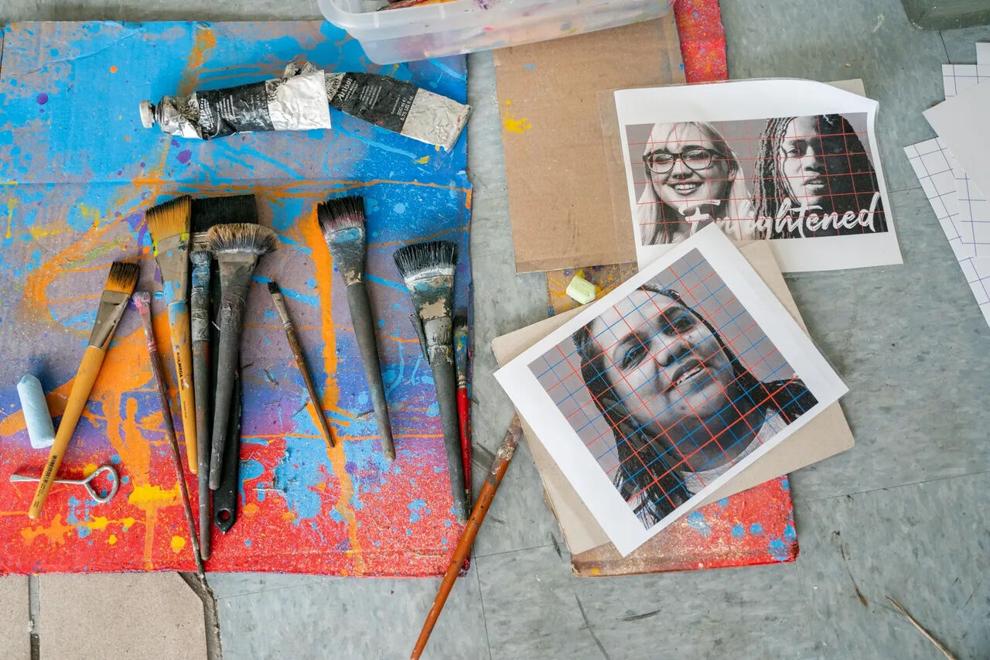 Provided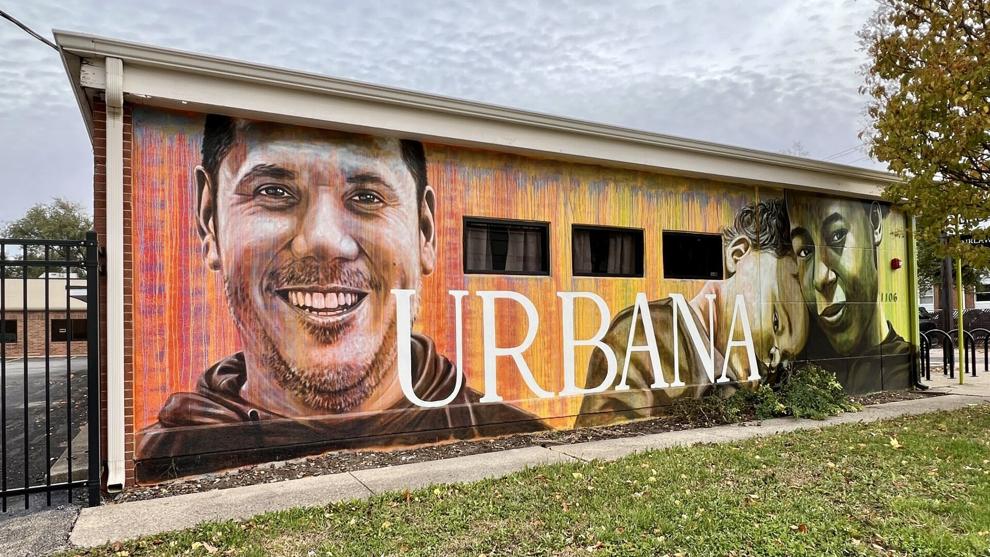 Buy Now
Kathy Reiser/The News-Gazette
Creating photo-style murals
"Two recent mural-related items in the paper made me wonder what technique the artists use to capture that almost photographic quality of their human subjects. Do they use computer-guided tools, or mostly still paint free-hand?"
Artist Rafael Blanco has done his part to make C-U a more colorful community in recent years, painting outdoor murals in 2022 for Fairlawn Real Estate, the UI's Odyssey Project and the Urbana Adult Education Center ("Urbana Enlightened"). While he can't speak for other artists, he was happy to share details of his own technique:
"Before becoming a muralist, I was classically trained in the studio and I went to school to become a classical realistic studio painter. Once I transitioned to the mural world, my process had to evolve and (I) had to find ways to paint faster at a much bigger scale. In doing so, I mixed some of the classical techniques I used for so many years in the studio with some of the nuances of street art.
"One of the styles I have learnt how to do is the one you see at 'Urbana Enlightened' mural, where the background is full of color stripes and drips and portraits seem to come forward. I used the grid system on top of the painted background and drew with chalk the outlines of the portraits and main features. Once I had the basic drawing, the rest happened with the brush, painting shades with black and painting highlights with white."
In other words, "I was looking at light and trying to represent the difference between the darkest and the lightest. Middle values are represented with the colors of the background."
Blanco said the grid system is an old technique developed during the Renaissance — the 1400s — that consists of dividing a large image into small squares.
He drew grids on some photos representing people involved with Urbana Adult Education. And then? "I drew a bigger but proportional grid into the wall and that would give me a direction where the eyes should be and so on. The grid gives you a guide, somewhere to start with, (and) the rest of the magic happens with the brush and the experience of focusing on light more than the actual subject."
He provided a couple of photos showing the process he used in his murals at the Urbana Adult Education Center on Vine Street. Readers, if you're curious you can see more of his eye-popping work at rafael-blanco.com.
Donating gently used sleeping bags
"Do any local charities accept used but clean sleeping bags?"
Sylvia Ronsvalle, executive VP at empty tomb, inc., said "used but clean? Absolutely! Clean and not torn. One guy was so excited because he was sleeping outside and he got a new sleeping bag. He said 'this is great!'"
If sleeping bags smell musty or are excessively dusty, it would be a real kindness if donors would wash them before giving them away. "People will take them and use them immediately, so they need to be in a shape that the donor would be happy to sleep in themselves. Jesus said 'love your neighbor as yourself' – so if (you'd be) willing to get in that bag and sleep the night, it's good; it's clean enough!"
Empty tomb accepts donations from 9 a.m. to 4:30 p.m. Monday through Friday and 9 a.m. to 12:30 p.m. on Saturday, at 301 N. Fourth Street in Champaign.
Rose Young from Salt & Light said that charity also accepts sleeping bags that are clean and in good condition, inside and out. Salt and Light has dropoff locations in Champaign (1512 W. Anthony Drive) and Urbana (1819 S. Philo Road). 

UIPD observing vs. directing traffic
"The 4-way stop at First and St. Mary's Road has UI police personnel on duty every football gameday, but they don't appear to direct traffic. What is the Division of Public Safety's policy on when traffic is actively 'directed,' and when it is just … 'observed.'?"
UIPD spokesperson Patrick Wade said there's no specific policy on this.
"In a lot of cases, it's up to the individual officer's discretion. We generally have the same officers assigned to the same traffic posts at each game, so they get to know their intersection very well. If traffic is flowing relatively smoothly on its own, they won't interfere.
"In fact, an officer directing traffic that was otherwise moving well on its own could slow things down. It's only when vehicles start to get stacked up pretty far back that the officer will take over."
Wade said UIPD does "try to remind people that we are constrained by the sheer physics of it. We're moving thousands of vehicles and tens of thousands of people in and out of a relatively small area. We do that as quickly as possible, but there will be congestion no matter what. We definitely thank our fans and guests for their patience and cooperation in accomplishing this safely."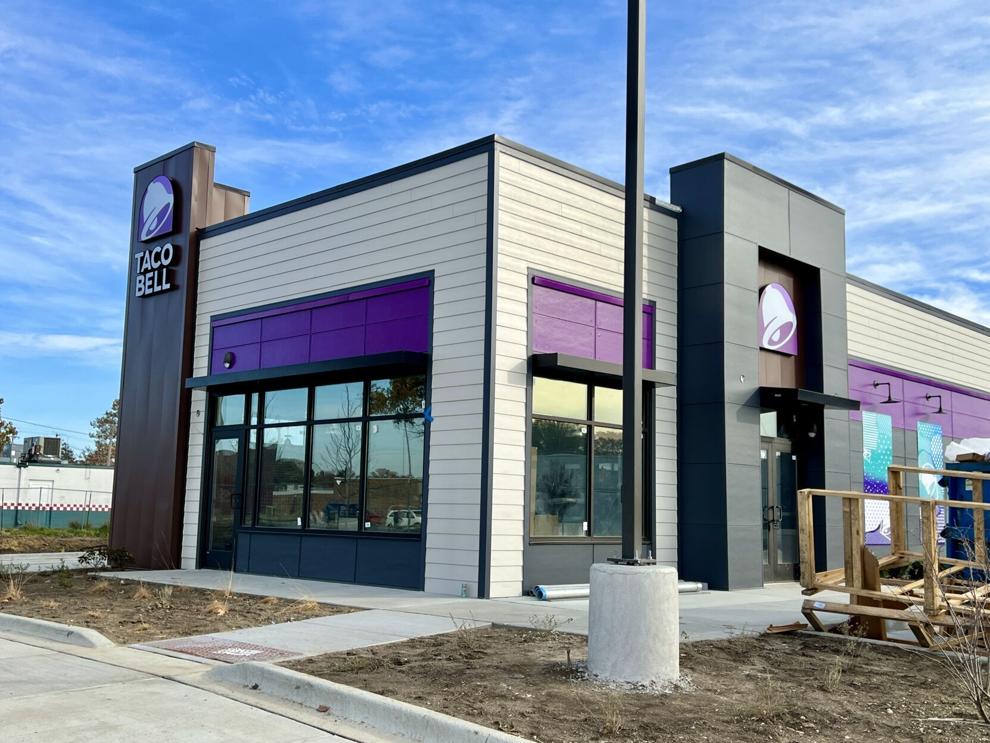 Buy Now
Kathy Reiser/The News-Gazette
New Taco Bell
"When will the new Taco Bell on West Springfield Avenue in Champaign be open for business?"
Won't be long now. I stopped by the current Taco Bell on Springfield Avenue a few days ago, and manager Josie Meece told me the goal is to open the brand-new restaurant in less than a month – on or about Dec. 7.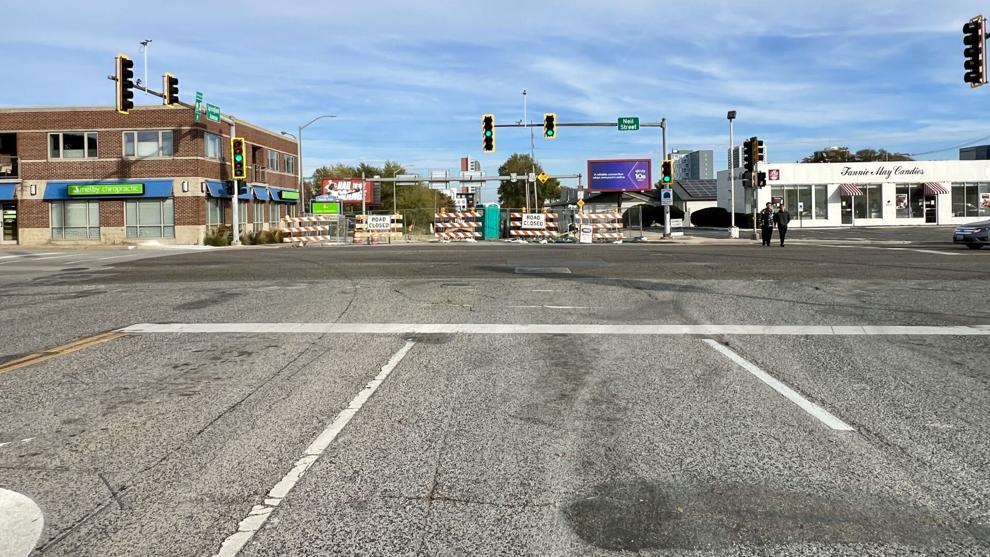 Buy Now
Kathy Reiser/The News-Gazette
More on Springfield Avenue closure signage
"Following up on last week's question about signage for the Springfield Avenue sewer project: should the left lane of eastbound Springfield have some barrels to direct drivers into the right or center turn lane prior to the intersection? As it is now, someone could stop for the light in that left traffic lane and have nowhere to go once it turns green; they cannot legally turn left or right from that lane, and they can't go straight due to the construction."
More barrels or barricades might be too much of a good thing in that spot, but the reader is correct: drivers can easily get into that lane but can't legally maneuver their way out of it.
Champaign Public Works' Kris Koester tells me the sewer work is a City of Champaign project being done on IDOT property. "Our contractors set up the traffic control according to a pre-approved traffic control plan," he said. "I will mention this to our project engineer and see if any changes are needed."
Nothing had changed as of Thursday.