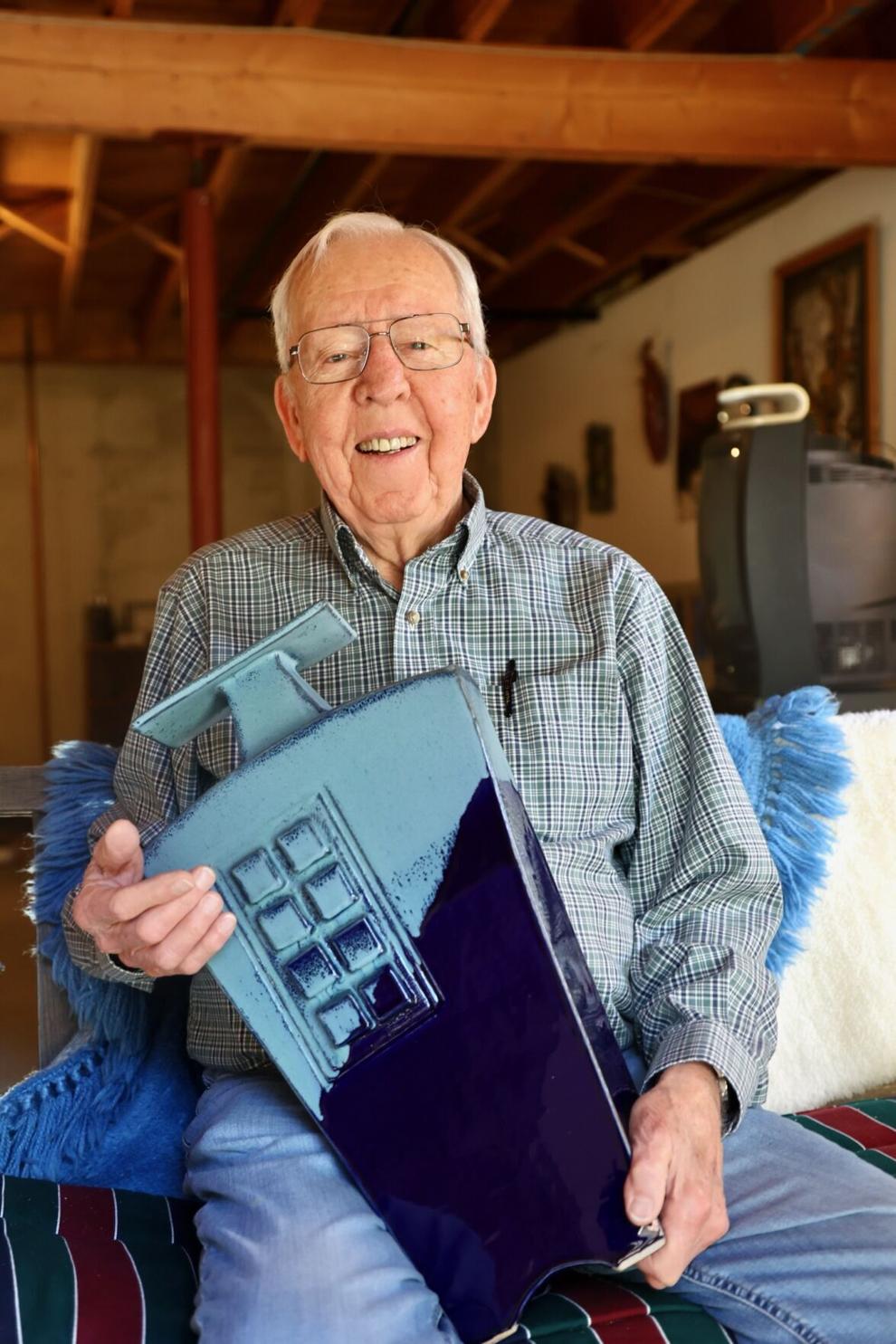 Potter Bill Heyduck, 95, holds one of his pieces while sitting on a bench hanging from a ceiling that he moved from outside to inside so his wife could face their back porch and enjoy the view without getting cold.
Stella Youse/For The News-Gazette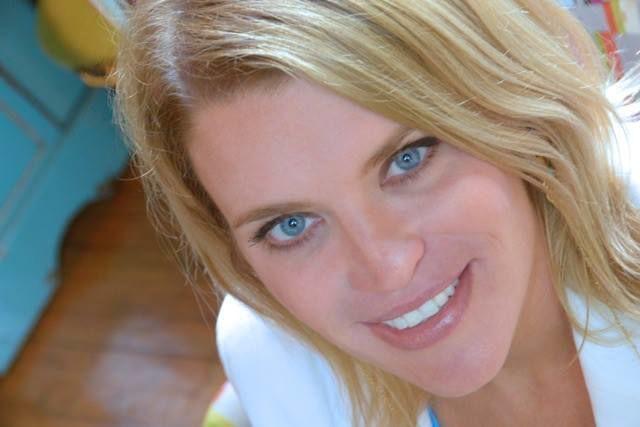 Jill Pyrz
SAVOY — Bill Heyduck's ceramic platters might just be the best thing since sliced bread.
He should know — Heyduck was born the same year the first loaf of machine-sliced bread was ever sold.
That would be 1928. Shirley Temple, Andy Warhol and Mickey Mouse were also welcomed into the world 95 years ago.
You can meet Heyduck and see his original pottery at this weekend's annual Craft League Art Fair at the Savoy Recreation Center.
The juried fair is in its 40th year and has gifts for everyone on your holiday shopping list.
When you shop at the fair, you're not just getting gifts, you're also giving them. One of the greatest gifts for the artists selling their work is seeing you excited about your purchase. It's a big reason they're there.
Heyduck says he feels great joy when he sees "the look of pleasure on the face of a customer who has picked out a pot they like."
Ceramic artist Cammie Meerdink, who is making her third appearance at the show, agrees.
"My favorite part of making pottery is sharing it with other people," she says. "I would honestly give it away if I could — it's just so fun to hear how people use my pieces or to hear how my pieces connect friends and family."
Meerdink always knew she loved working with clay.
"I've been working in clay since I was very young and really fell in love with the wheel in high school," she says. "In 2016, I started working professionally as an artist, and in 2021, I quit my nursing job at Carle to pursue art full-time."
Meerdink's pottery is unusual. She makes "lots of miniature stuff, which is less common in the pottery world. And I love experimenting, which means I have a lot of different kinds of pots and kinds of finishes at any given fair."
One question Meerdink hears all the time: "What's this for?"
"Tiny pumpkins, tiny owls, tiny trees, tiny houses — they're for making you smile!" she says.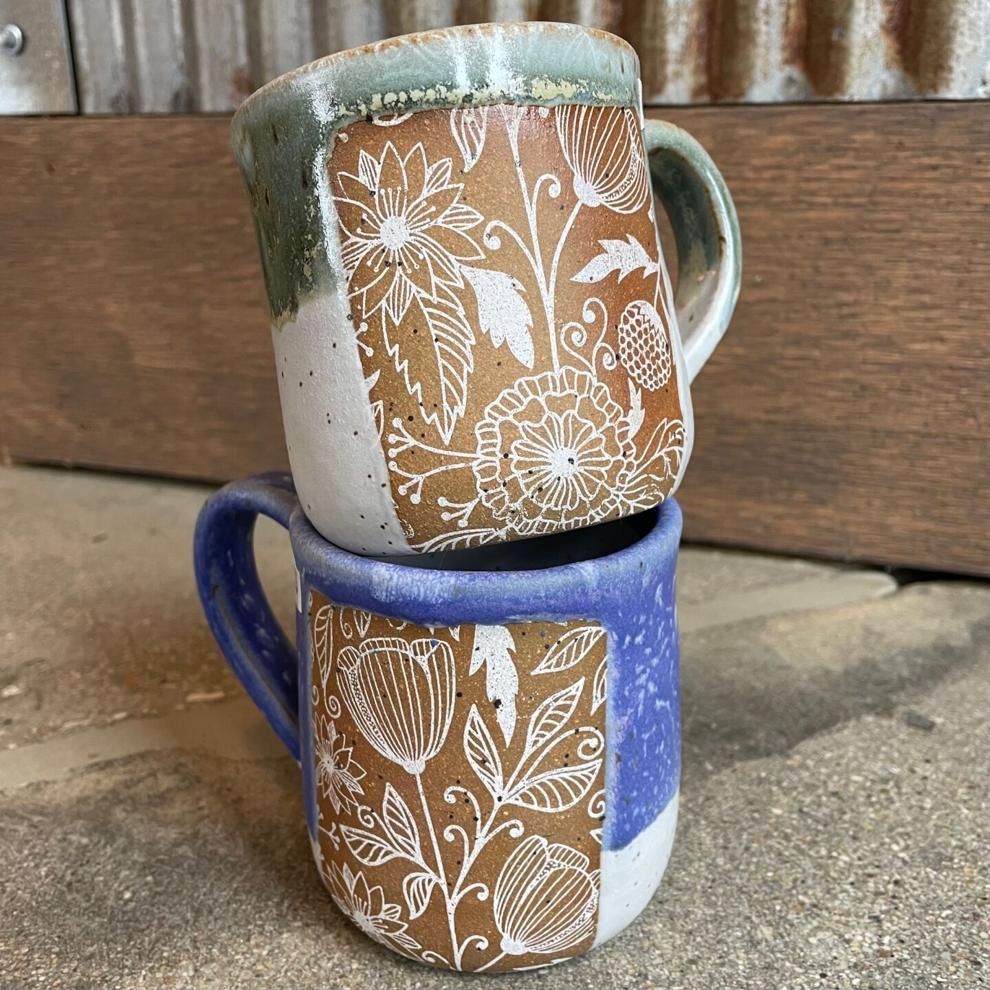 Cammie Meerdink uses elements of Illinois nature in her work. 'It's very satisfying to capture their intricate beauty in clay,' she says.
Provided
● ● ●
Beverly Fagan, who helped plan the League's first show four decades ago, will be making her 38th appearance.
Fagan went to Washington University in St. Louis, where she earned her fine arts degree. Later, while in grad school at the University of Illinois, she realized what she wanted to do.
"I took a jewelry-making class, which I found to be exciting and what I wanted to continue with. It was like making sculpture but on a much smaller scale," Fagan says. "This year, I will be selling the usual things I take to art fairs … rings, bracelets, earrings, pendants and neck collars, all made in sterling."
Fagan's jewelry is always a hit — she casts, forges and fabricates it herself. Every year, people come to the fair to buy it.
"Many of the people in Champaign-Urbana look forward to the art fair and never miss attending. I know I have had some of the same customers for 40 years," she says.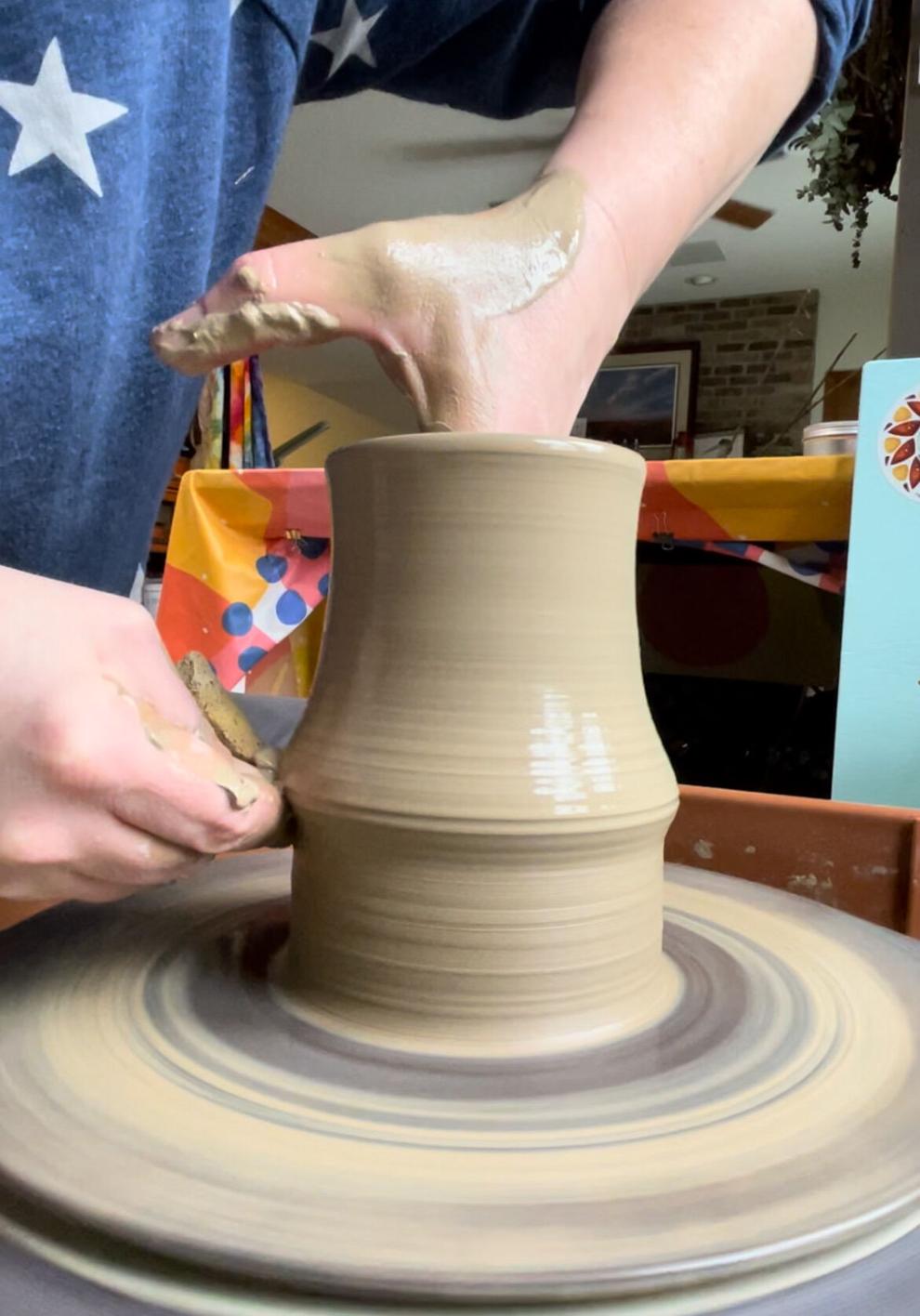 Meerdink demonstrates on her pottery wheel. 'It involves pulling a spinning lump of clay up into a vessel,' she says.
Provided
● ● ●
So much has changed since the League started the show in 1982. Back then, people were buying their first CD players so they could play Michael Jackson's newly released "Thriller."
Even more has changed since Fagan started working with metals back in graduate school: "Over 50 years ago, there was not much jewelry being made in sterling, but it has always sold well for me. Silver was $2 an ounce and gold was around $32 an ounce in 1967, when I started working in precious metals," she says.
Today, an ounce of silver will run you around $23 while an ounce of gold is going for close to $2,000.
But Heyduck has probably seen the most change. His story starts in 1928. Born in Centralia and raised in Decatur, he always knew he wanted to be an artist.
"I have drawn all my life but grew up in the Depression years and couldn't afford paint supplies," he says. But that didn't stop him from chasing his dreams.
"My dream through high school was to be the next Norman Rockwell — doing Saturday Evening Post covers and illustrating stories," Heyduck says. "My interest at that time was drawing cartoons and airplanes. One of my grade school teachers wrote on the conduct part of my report card that I drew instead of worked on my lessons."
In his teens, Heyduck decided to do more than draw airplanes — he would learn to fly them.
"I used most of my earnings to take flying lessons and had my student pilot license and soloed when I was 16," he says. Once he checked that off his bucket list, he turned his attention to being able to afford college.
"I graduated at 17 and joined the Marines eight days after graduation so I could get the GI Bill to attend college," he says.
After discharge, Heyduck enrolled at Millikin University in Decatur, where he majored in art and minored in education and theater. He also met Florence, his future wife, who'd also taken the GI Bill route to college after serving in the Coast Guard.
Heyduck's studies were interrupted when the Korean War broke out at the end of his freshman year and he was recalled to active duty. But he picked them back up when he returned, eventually going on to earn a master's in art education from the University of Illinois, a doctorate from Penn State University, even a Maestro en Bellas Artes in painting from Mexico City College.
"At Penn State, I took my studio requirement in ceramics and I was hooked. I laid down my paintbrushes and never took them up again," Heyduck says.
When Eastern Illinois University needed a ceramics professor, Heyduck "jumped at the chance and spent the next 25 years playing in the mud with my students" while also running his own ceramics business and attending art fairs like this weekend's.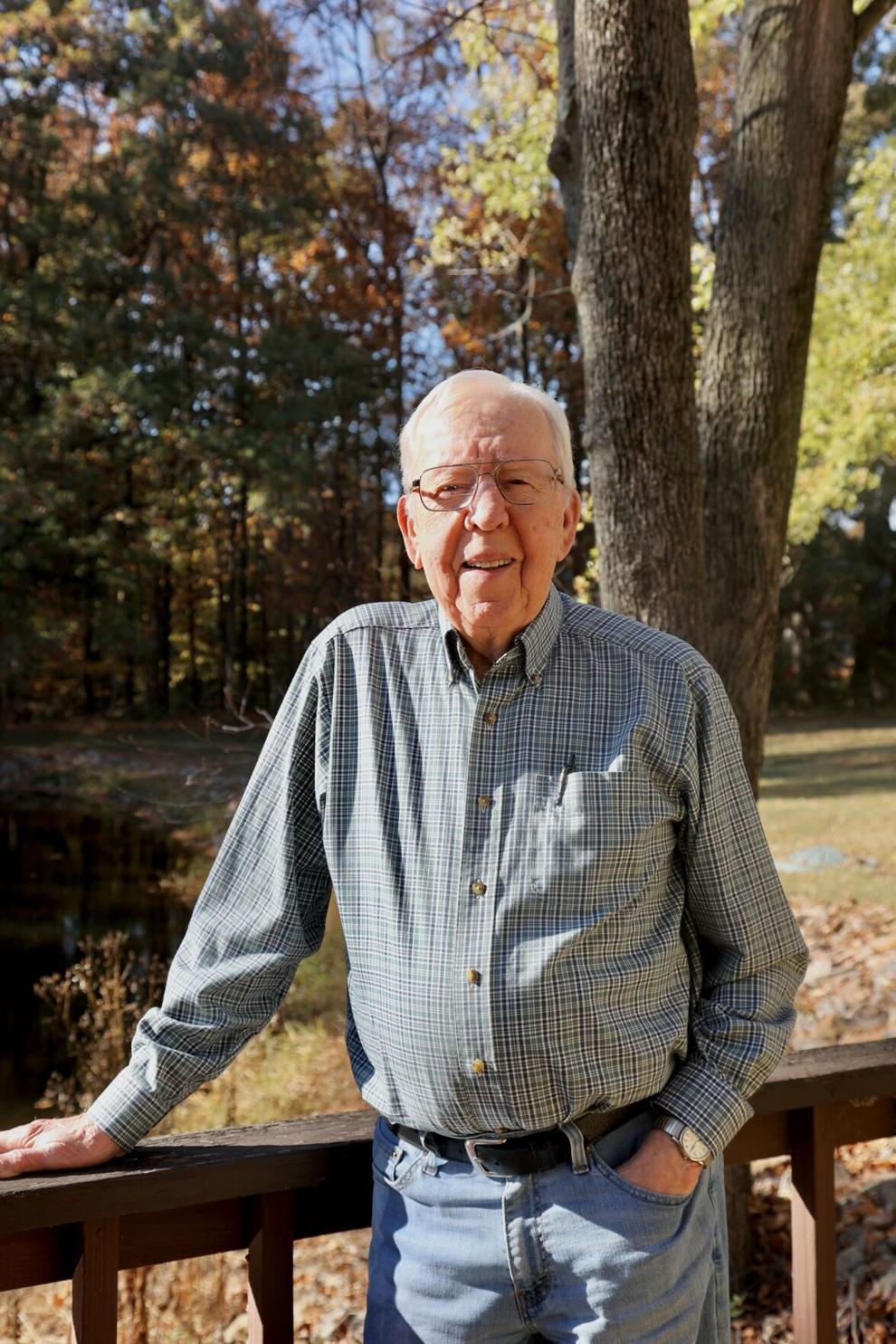 Bill Heyduck, 95, at his home outside of Charleston.
Stella Youse
● ● ●
Heyduck still attends a few art shows per year, including the Craft League's, where he sells functional items like ceramic bowls, vases, casseroles and platters.
But he also sells items for cat lovers — customers love his ceramic blue cats. And he loves his ceramic sculptural birds.
Cat person or bird person, he has you covered.
"Most people don't know all the processes a potter goes through to get from a 50-pound bag of clay dust to the finished pot that has been fired to over 22,000 degrees," he says. "I enjoy explaining it to them if the rush of customers is not too pressing."
Heyduck enjoys talking to fellow artists at the fair too. Over the years, they have seen it all.
"Just ask any of the artists — they will tell you about the tornadoes they have survived; the drunks that broke things; gas leaks that empty shows; bomb scares — it happened to a bunch of us in Springfield; women who block your booth with strollers; people who want to discuss their bad back while you have customers waiting," he says. "The list is long."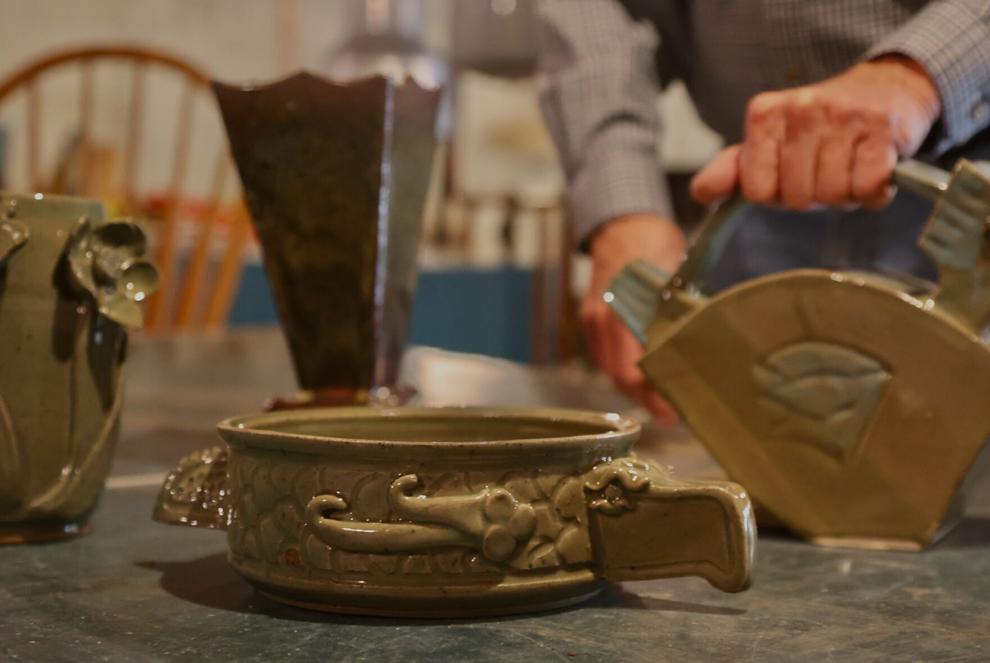 Bill Heyduck loves to make sculptural bird-shaped pots, like the ones shown here.
Stella Youse/For The News-Gazette
● ● ●
Everyone selling at the fair seems to know Heyduck. And many people come to the fair just to see him.
"Bill Heyduck is awesome. He's probably the oldest practicing potter in the state," says Mark David, president of the Craft League of Champaign-Urbana, founded in 1982 to promote awareness of quality art and craft in the area.
The League held the fair at the Urbana Civic Center from 1986 to 2018, before moving it to Savoy.
"The show is the oldest continuously running art show in the area," David says. "And this is a chance for local residents to buy small, buy local and buy art from an excellent mix of art and crafts made by area artists."
Other than logistics, the biggest change Heyduck sees at the fair is that "I am selling pots to the children of people I have sold pots to in years past," says the father of two, grandfather of four and great-grandfather of six, whose work can be found in four museums.
Heyduck finds inspiration everywhere. "All I have to do is keep my eyes open — a piece of jewelry, a shadow, a design on a dress … all of them could spark an idea for the shape or design on a pot."
After 63 years of marriage, Florence died in 2018. Bill still lives on his own outside Charleston, doing all of his own cooking and cleaning.
No one would believe he's 95.
His secret is to stay active. He jogged up until age 70. Today, he exercises at his hospital fitness center three times a week.
"I am on the board of directors of the Charleston Food Pantry, on the board of directors of the Coles County Arts Council and a church elder. I am also a writer and have published three young adult novels and they are available on Amazon."
With all of those accomplishments, Bill's bucket list is near completion.
"I think I have done about everything I wanted to do" he says. "I guess the only thing I want is for the next pot to be better than the last."
"Making pots is a fulfilling activity. I am not just breathing air and using up the world's resources without contributing something in return," he says. "My pots will live many years after I'm gone."