Jenin, West Bank – The Israeli army withdrew its troops from a militant stronghold in the occupied West Bank on Wednesday, ending an intense two-day operation that killed at least 13 Palestinians, drove thousands from their homes and left a wide swath of damage in its wake. An Israeli soldier was also killed.
The army said it had inflicted heavy damage on militant groups in Jenin refugee camp in an operation that included a series of airstrikes and hundreds of ground troops.
It was the Israeli military's largest-scale operation in the occupied Palestinian territories in nearly 20 years, but it is unclear whether there will be any lasting effects after nearly a year and a half of heavy fighting in the West Bank.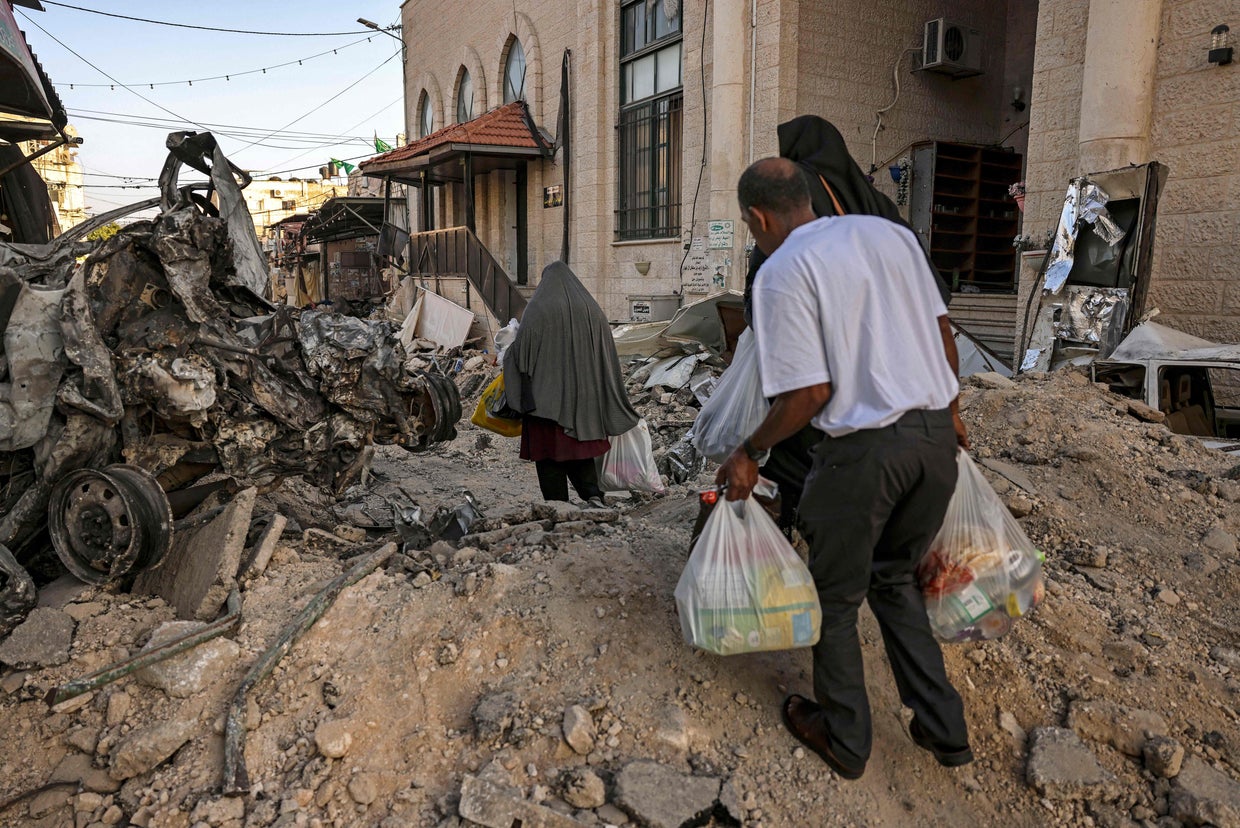 People carry bags with goods provided by a local organization as they walk through debris in the aftermath of a two-day Israeli military operation in Jenin refugee camp in the occupied West Bank July 5, 2023. RONALDO SCHEMIDT/AFP via Getty Images
Before the withdrawal, Israeli Prime Minister Benjamin Netanyahu promised to carry out further operations if necessary.
"Right now we are completing the mission and I can say that our large operation in Jenin is not a one-off," he said during a visit to a military post on the outskirts of Jenin. "We will eradicate terrorism wherever we see it and strike it."
The Jenin raid was one of the most intense Israeli military operations in the West Bank since an armed Palestinian uprising against Israel's indefinite occupation ended two decades ago, but Israel has carried out almost daily raids in the West Bank since early 2022 in response to a series of deadly Palestinian attacks. He says the raids are meant to crack down on Palestinian militants and are necessary because the Palestinian Authority is too weak to control armed groups.
Palestinians say such violence is the inevitable result of 56 years of occupation and the absence of any political process with Israel. They also point to increased settlement construction in the West Bank and violence by extremist settlers.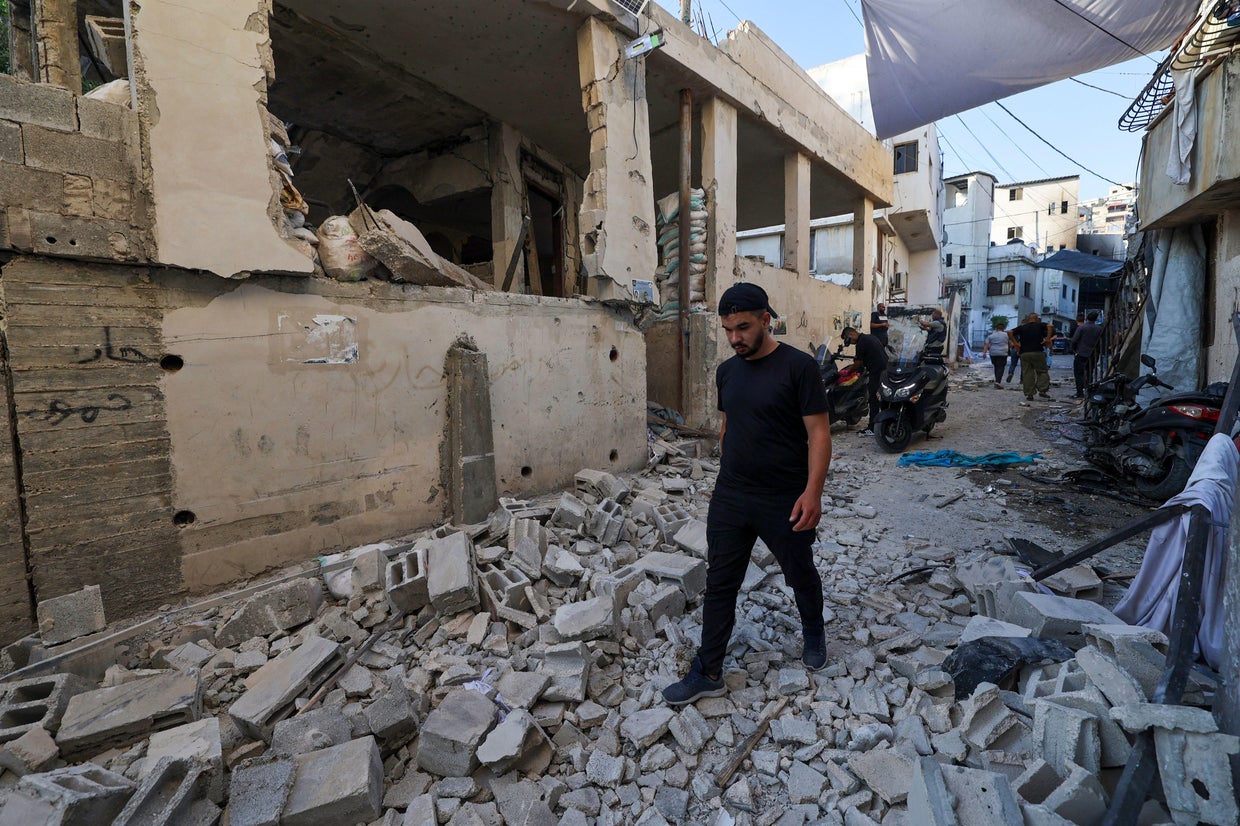 People walk past rubble in an alley in the occupied West Bank city of Jenin July 5, 2023, after the Israeli army declared the end of a two-day military operation in the area. JAAFAR ASHTIYEH/AFP via Getty Images
Israel struck the camp, known as a longstanding bastion of Palestinian militants, early Monday morning in an operation it said was aimed at destroying and confiscating weapons.
Large military bulldozers tore through the alleys, causing severe damage to roads and buildings, and thousands of residents fled the camp to seek refuge with relatives or in shelters. People said that the electricity and water have been cut off. The army said bulldozers were needed because the streets were filled with explosives.
After the troops left Wednesday morning, residents began moving out of their homes. They found streets lined with burnt-out, flattened cars and piles of rubble.
The military said it had confiscated thousands of weapons, bomb-making materials and cash deposits. The weapons were found in both militant hideouts and civilian areas, in one case under a mosque, the military said.
The withdrawal came hours after a Hamas militant slammed his car into a busy Tel Aviv bus stop and began stabbing people, injuring eight, including a pregnant woman who reportedly lost her baby . The attacker was killed by an armed passerby. Hamas said the attack was revenge for the Israeli offensive.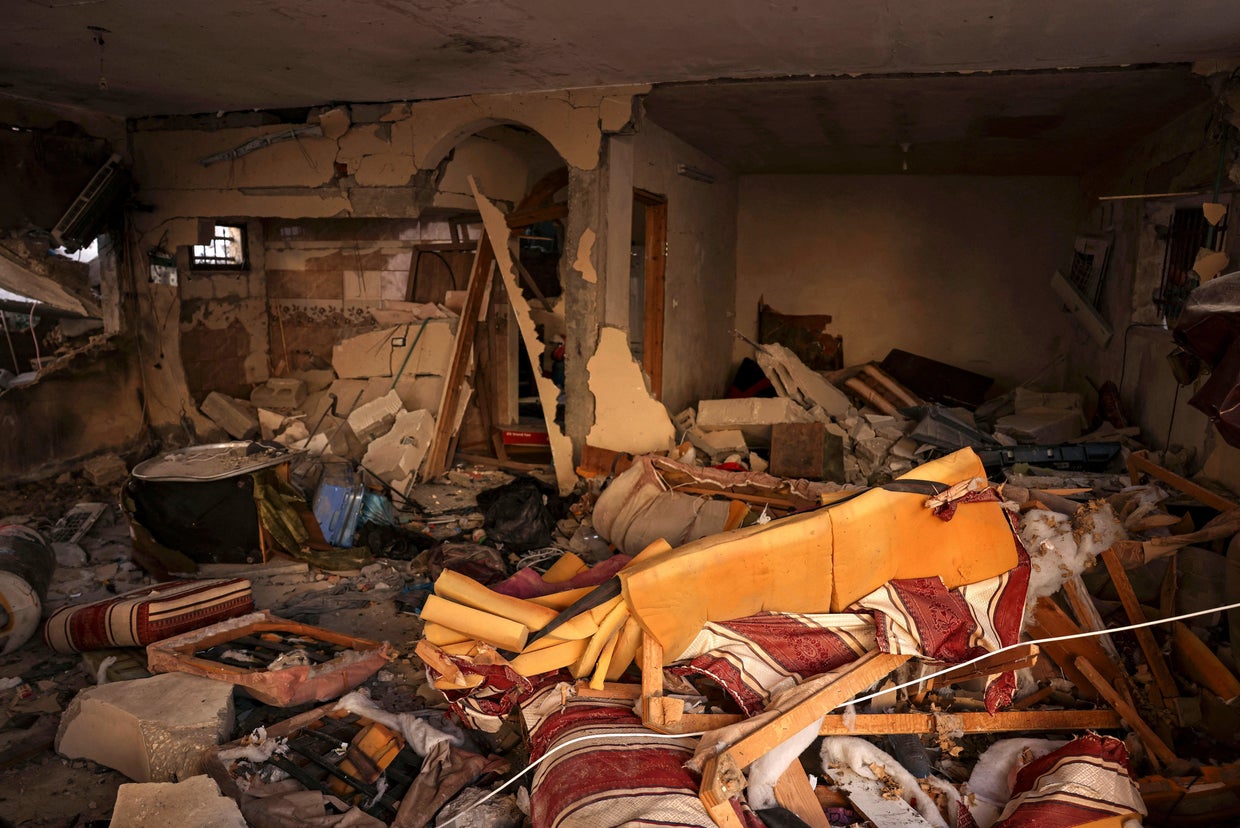 A destroyed building is pictured in the aftermath of a two-day Israeli military operation in Jenin refugee camp in the occupied West Bank July 5, 2023. RONALDO SCHEMIDT/AFP via Getty Images
Early Wednesday, militants in the Hamas-ruled Gaza Strip also fired five rockets at Israel, which Israel said were intercepted. Israeli jets hit several sites in Gaza.
Fighting continued in Jenin until shortly before the withdrawal on Wednesday morning.
The Israeli military said it carried out an airstrike on Tuesday against a group of militants in a cemetery in Jenin. He said the gunmen threatened forces to walk out of the camp. Israeli and Palestinian officials also reported fighting near a hospital in Jenin on Tuesday. An Associated Press reporter on the ground heard explosions and the sound of gunfire.
Palestinian health officials said 13 Palestinians were killed in the Israeli raid and dozens were injured. The Israeli army said it only killed militants but did not provide details.
The large-scale raid came amid a more than year-long spike in violence that has created a challenge for Netanyahu's far-right government, dominated by ultranationalists who have called for tougher action against Palestinian militants just to see the fights get worse.
What is behind the violence and protests in Israel? 06:02
More than 140 Palestinians have been killed in the West Bank this year, and Palestinian attacks on Israelis have killed at least 25 people, including a shooting last month that killed four settlers.
The protracted operation has raised warnings from humanitarian groups of a deteriorating situation.
Médecins Sans Frontières accused the army of tear gassing a hospital, filling the emergency room with smoke and forcing urgent patients to be treated in a main hall.
The UN human rights chief said the scale of the operation "raises a number of serious issues with respect to international human rights norms and standards, including the protection of and respect for the right to life".
Kefah Ja'ayyasah, a resident of the camp, said soldiers forcibly entered her home and locked her family inside.
"They took the young men of my family upstairs and left the women and children trapped in the first floor apartment," she said.
She said soldiers would not allow her to bring food to the children and prevented an ambulance team from entering the house when she screamed for help, before allowing the family to go to hospital.
Across the West Bank, Palestinians have observed a general strike to protest the Israeli raid.
With air strikes and a large ground troop presence, the raid bore the hallmarks of Israeli military tactics during the second Palestinian uprising in the early 2000s. But there are differences too, including its limited scope.
Israel conquered the West Bank, East Jerusalem and the Gaza Strip in the 1967 Middle East war. Palestinians seek those territories for their hoped-for independent state.
Trending news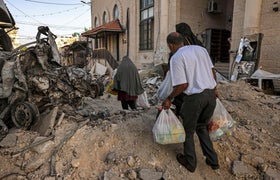 Israel ends deadly West Bank raid, but vows it won't be 'one-off'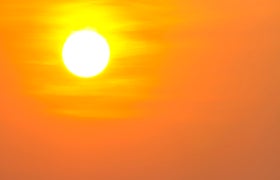 Monday was the hottest day on Earth on record, initial measurements show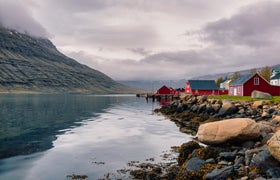 Iceland again takes first place as the most peaceful country in the world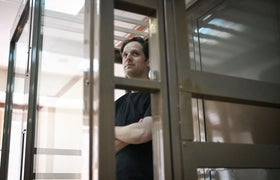 Russia hints at "ongoing contacts" with the United States over a potential prisoner swap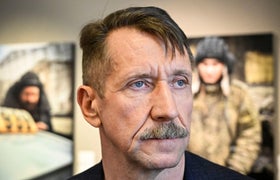 Freed Russian arms dealer known as "Death Dealer" running for office .component–type-recirculation .item:nth-child(5) { display: none; } #inline-recirc-item–id-6d0c2417-1e0d-4466-9d50-c8d778d3bd9c, #right-rail-recirc-item–id-6d0c2417-1e0d-4466-9d50-c8d778d3bd9c { display: none; } #inline-recirc-item–id-6d0c2417-1e0d-4466-9d50-c8d778d3bd9c ~ .item:nth-child(5) { display: block; } In: Palestine Israel Palestinians Jenin Middle East Benjamin Neta​nyahu West Bank