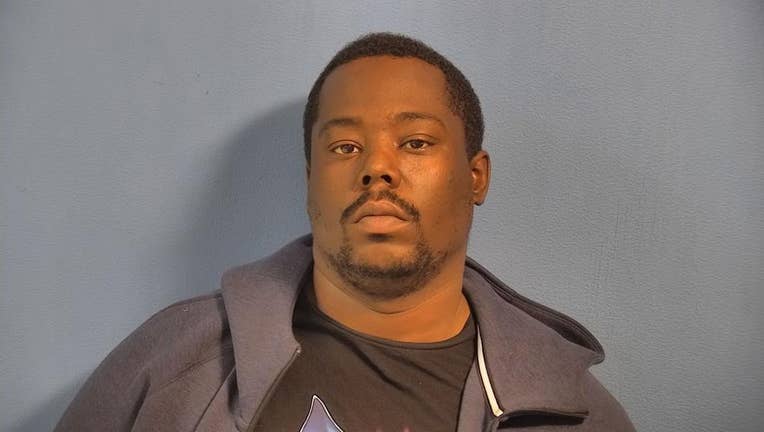 HINSDALE, Ill. – A Chicago man accused of burglarizing a high-end Hinsdale boutique earlier this year was released from pre-trial custody in accordance with the new Safe-T Act. 
DuPage County prosecutors say Terry Johnson, 30, stole $68,000 with of merchandise from Kelsey Resale Boutique in the early hours of May 24, 2023. 
Johnson is currently out on parole for armed robbery and aggravated battery out of Cook County. 
Hinsdale police responded to the suburban boutique located at 49 South Washington Street at 1:19 a.m. 
Prosecutors say Johnson and six others broke the glass door with a sledgehammer and stole approximately $68,000 worth of purses and other merchandise.
The men allegedly fled the scene in the two vehicles in which they arrived. 
Investigators collected blood evidence from the floor near the front door. In August, Johnson's DNA was determined to be a match. He was arrested Wednesday, Sept. 20. 
Under the new law, Johnson was released with several conditions after his court appearance Thursday. 
He will be fitted with a GPS electronic monitoring device at a cost of $10/day, and he must remain at least one thousand feet away from Kelsey Resale Boutique. 
Johnson's next court appearance was scheduled for Oct. 16.