The Food and Drug Administration (FDA) sent warning letters to some health care companies – including CVS Health and Walgreens Boots Alliance – for marketing unapproved eye products. 
The letters claim that the companies illegally marketed eye products to treat conditions such as conjunctivitis ("pink eye"), cataracts and glaucoma. Some of the warning letters "also cite the companies involved for quality issues related to product sterility," according to the FDA. 
"These warning letters are part of the agency's ongoing effort to protect Americans from potentially harmful ophthalmic products," the FDA said in a Tuesday notice.   
EYE DROPS RECALLED OVER BACTERIA, FUNGI CONTAMINATION
In particular, the FDA is concerned that these illegally marketed and unapproved products "pose a heightened risk of harm to users because drugs applied to the eyes bypass some of the body's natural defenses."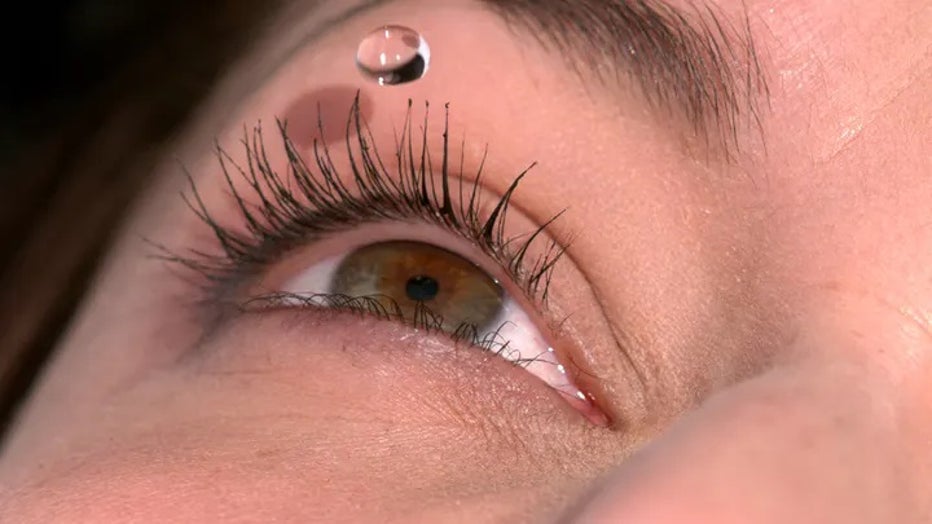 Eyewash drop over womans eye. (White Fox/AGF/Universal Images Group via Getty Images)
Some of the eye products are labeled to contain silver. According to the FDA, using a drug that contains silver over a long period of time can result in some areas of the skin and other body tissues, including in the eye, to permanently turn gray or blue-gray. 
FDA WARNS ANOTHER EYE PRODUCT COULD BE CONTAMINATED WITH BACTERIA AMID OUTBREAK OF INFECTIONS
Unapproved drugs that claim to cure or treat serious conditions could also cause consumers to "delay or stop medical treatments that have been found safe and effective through the FDA review process," the agency said.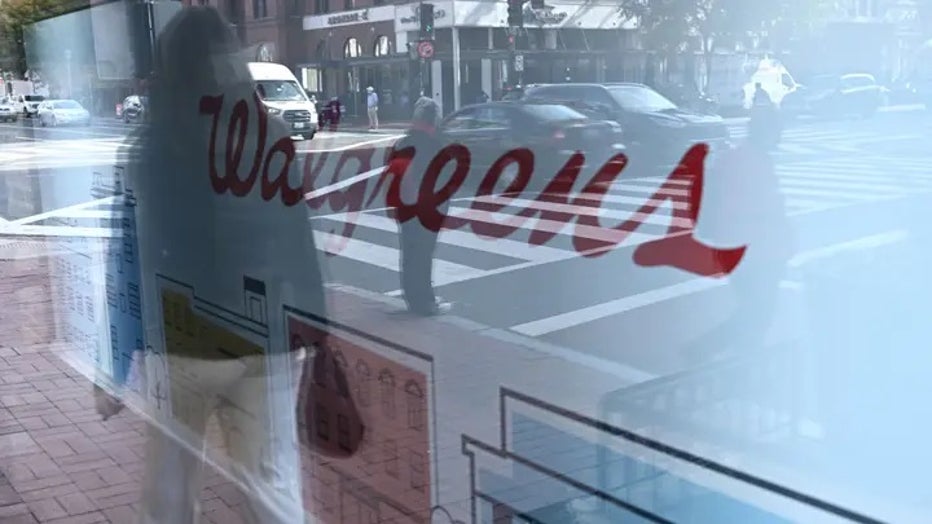 A pedestrian is reflected in a window of Walgreens in Washington, D.C., on Nov. 2, 2022. (BRENDAN SMIALOWSKI/AFP via Getty Images)
A CVS spokesperson told FOX Business that the company stopped selling its CVS Health Brand Pink Eye Relief Eye Drops at stores and online after receiving the warning letter, and that customers who purchased this product can return it for a full refund. 
"We're committed to ensuring the products we offer are safe, work as intended and satisfy customers," the spokesperson said.
Here is the list of the companies that received warning letters and the eye products in question: 
Boiron Inc.: Optique 1 Eye Drops 
CVS Health: CVS Health Pink Eye Relief Drops 
DR Vitamin Solutions: Vision Clarity Eye Drops, Life Extension Brite Eyes III, Can-C Eye Drops, and Longevity Science Visual Ocuity
Natural Ophthalmics Inc.: Women's Tear Stimulation Dry Eye Drops, Allergy Desensitization Eye Drops, Ortho-K Thin (Daytime) Eye Drops, Ortho-K Thick (Night) Eye Drops, Tear Stimulation Forté Dry Eye Drops, and Cataract Eye Drops with Cineraria. 
OcluMed LLC: OcluMed Nutritional/Lubricant Eye Drops
Similasan AG/Similasan USA: Similasan Dry Eye Relief, Similasan Complete Eye Relief, Similasan Allergy Eye Relief, Similasan Kids Allergy Eye Relief, Similasan Red Eye Relief, Similasan Pink Eye Relief, Similasan Kids Pink Eye Relief, Similasan Aging Eye Relief, Similasan Computer Eye Relief, Similasan Stye Eye Relief, Similasan Pink Eye Nighttime Gel, and Similasan Dry Eye Nighttime Gel.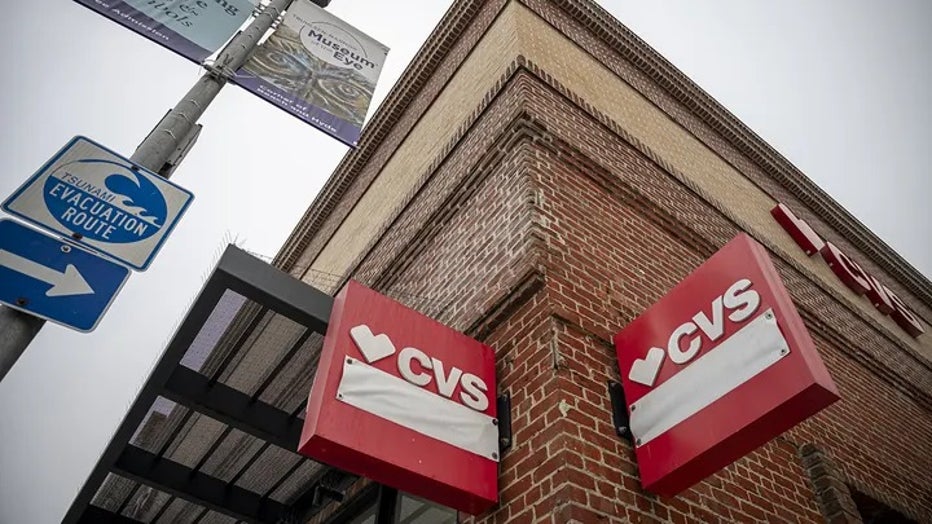 A CVS pharmacy in San Francisco, California, on July 18, 2023. (David Paul Morris/Bloomberg via Getty Images)
TRP Company, Inc.: Dryness Relief, Pink Eye Relief, Allergy Eyes Relief, Red Eye Relief, Eye Strain Relief, Eye Lid Relief, Aging Eye Relief, Blur Relief, Floaters Relief, Twitching Relief, and Stye Relief. 
Walgreens Boots Alliance, Inc.: Walgreens Allergy Eye Drops, Walgreens Stye Eye Drops, and Walgreens Pink Eye Drops
GET FOX BUSINESS ON THE GO BY CLICKING HERE
The companies have 15 days to respond to the warning letters stating how they will correct the violations, according to the FDA. 
Failure to do so may "result in the FDA pursuing legal action, including product seizure and/or a court order requiring a company to stop manufacturing and distributing an unapproved product," the FDA said. 
Consumers currently using eye products are urged to speak with a health care professional. 
LINK: Get updates and more on this story at foxbusiness.com.