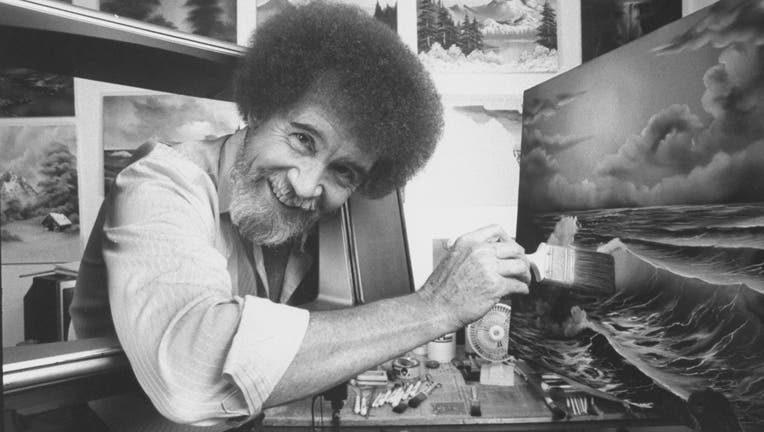 The "most historically significant Bob Ross original painting ever created" is for sale at a Minnesota art gallery.
"A Walk in the Woods" is the first painting Ross did on his iconic show, "The Joy of Painting." It's being sold by the Modern Artist art gallery in Minneapolis, according to the gallery's website. The asking price is $9.8 million.
"Bob Ross has surpassed Andy Warhol and Pablo Picasso as the internet's most searched for artist according to data from Google Analytics," gallery owner Ryan Nelson said in a statement to Art News. "It's an incredibly impressive feat, especially considering that there is virtually no official marketing, and his original paintings are nearly impossible to find."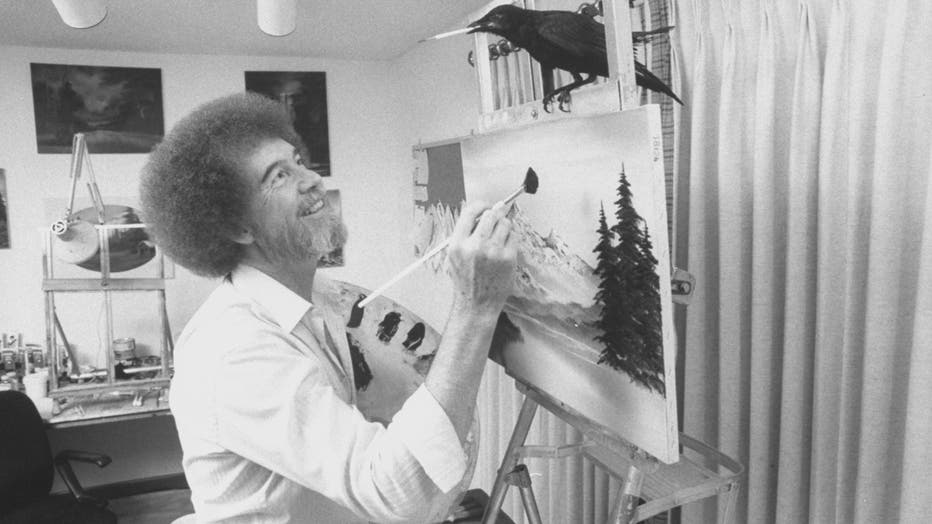 TV painting instructor/artist Bob Ross painting one of his landscapes as his pet crow holds a paint brush in its beak while perched on top of easel in studio home. (Photo by Acey Harper/Getty Images)
Nelson said the gallery will entertain all serious offers, but ultimately they want to see the painting in a museum or traveling exhibit "to allow as many people as possible to view such an exciting work of art."
READ MORE: 'Exceptionally rare' Rembrandt portraits rediscovered after 200 years in hiding
Ross's "The Joy of Painting" debuted on public access television in 1983 and ran for 31 seasons – more than 403 episodes – until 1994. Ross quickly gained a widespread following for his soothing tone and soft-spoken voice.
It's said he painted more than 30,000 works in his lifetime. Ross died in 1995.
In the first episode, Ross lays out what viewers can expect from his show and his art. The painting "is a quintessential Bob Ross work, highlighting the beauty of nature in mesmerizing detail," the museum said.