Want to purchase today's print edition? Here's a map of single-copy locations.
Sign up for our daily newsletter here
With Veterans Day just around the bend, we asked those who served: How can we properly thank you for your service?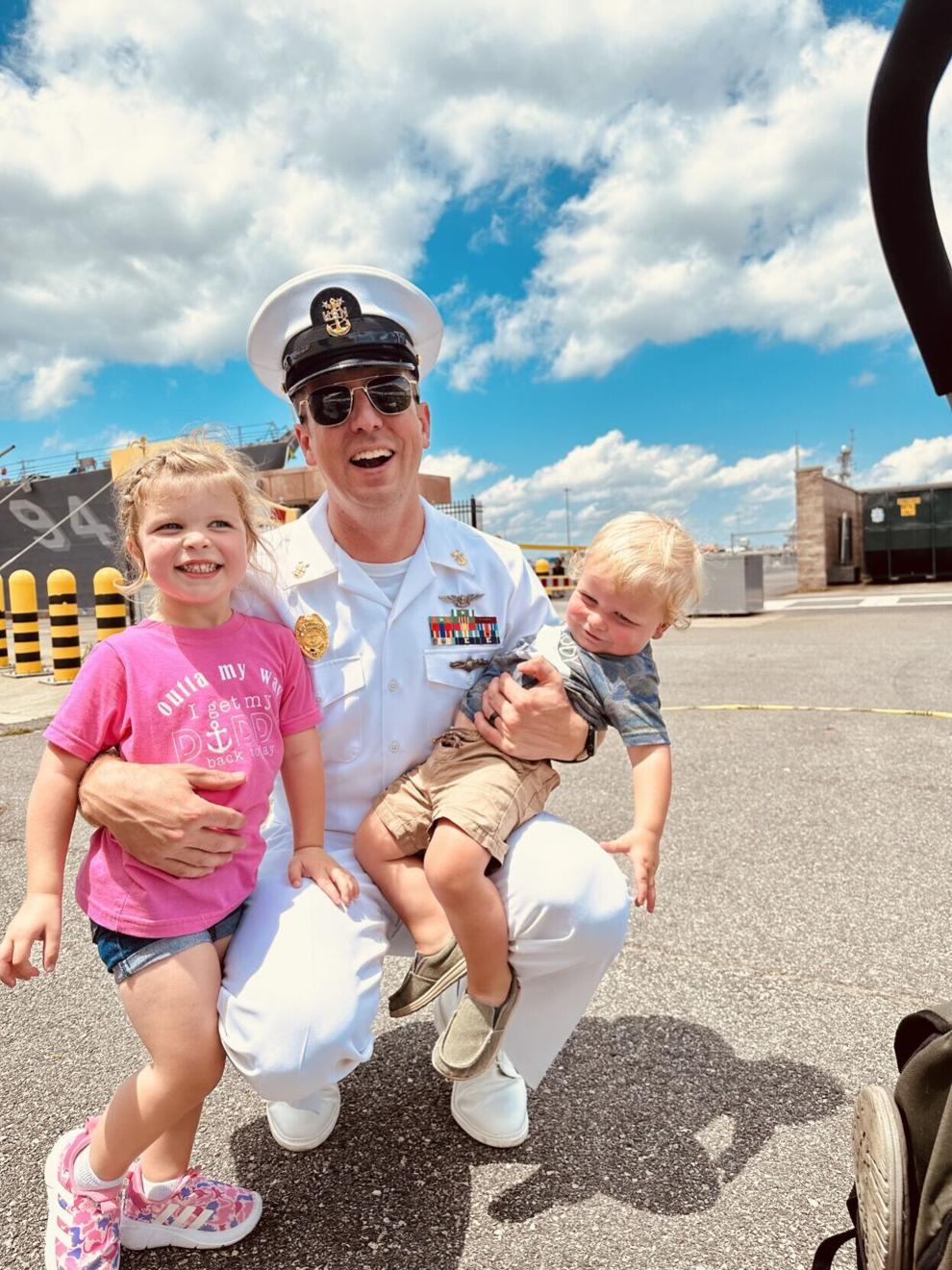 Chris Elston
Provided
CHRIS ELSTON16-year Navy Reserve senior enlisted leader and Carle Health employee
"The best way veterans can be thanked for their service is by giving them a voice.
"While health care for veterans post-service has been a point of controversy in recent years, sometimes we just want a captive audience to hear about our experiences in the service.
"Everyone has their own reasons for enlisting or commissioning, and it's great to talk about why we chose to serve."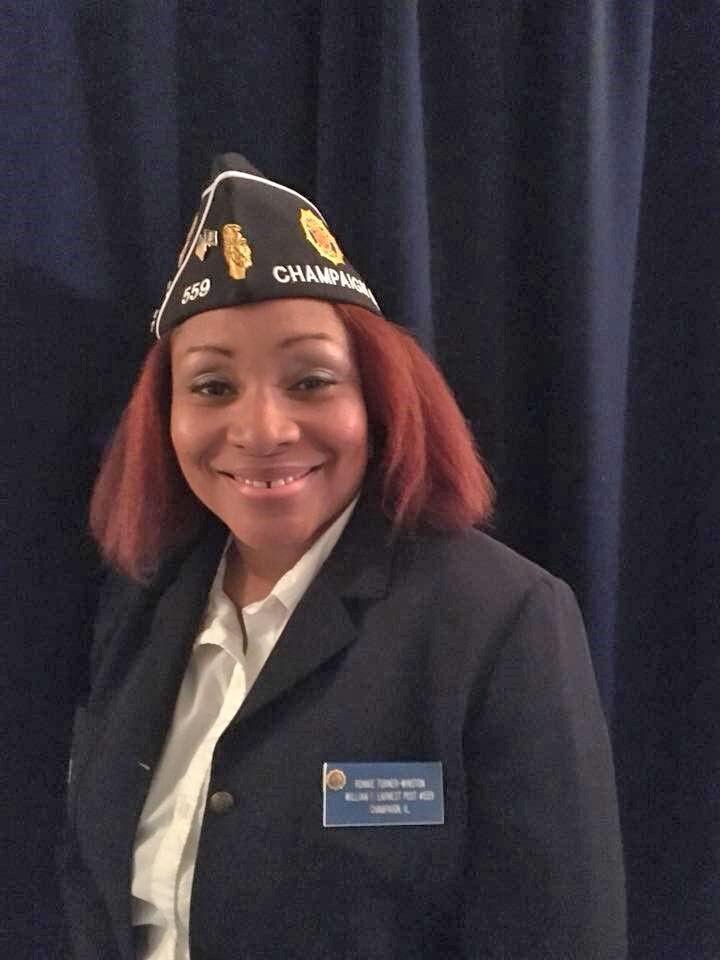 Ronnie Turner-Winston
Provided
RONNIE TURNER-WINSTONAir Force veteran, UI human-resources associate
"I am busy helping my daughter with all her college and scholarship applications. One of the scholarships she is applying for is the American Legion Auxiliary Spirit of Youth.
"The focus of the written submission is the American Legion 'Be The One' initiative to bring awareness to military/veteran suicide, mental health and resources. When she asked me why I thought the suicide rate was so high amongst the veteran community, I spoke to the lack of gratefulness.
"Military have historically been met with much criticism when returning home from conflicts where they protected the freedoms of those very same critics. Military pay is not compensatory to civilian contractors doing the same jobs and receiving additional hazard pay.
"As a Desert Storm veteran, there was probably the biggest recognition for us with the 'support the troops'/yellow ribbon campaign. But even that was short-lived and didn't have any real impact on veteran needs and issues.
"As an advocate for veterans and veterans services, I continuously reach out to local, state and national politicians and governing bodies. Most of the outreach is by phone and writing. The best impact is made with boots on the ground — actually going to congressional sessions and caucuses to lobby for veterans benefits and benefit reform.
"I would love to do more but already sacrifice as much of my own family time and resources that I can spare. I would appreciate more affirmative votes towards military/veteran bills, donations to military organizations, making veteran preference for hiring mandatory, more resources in Champaign County and not all restaurants doing meals all on the same day."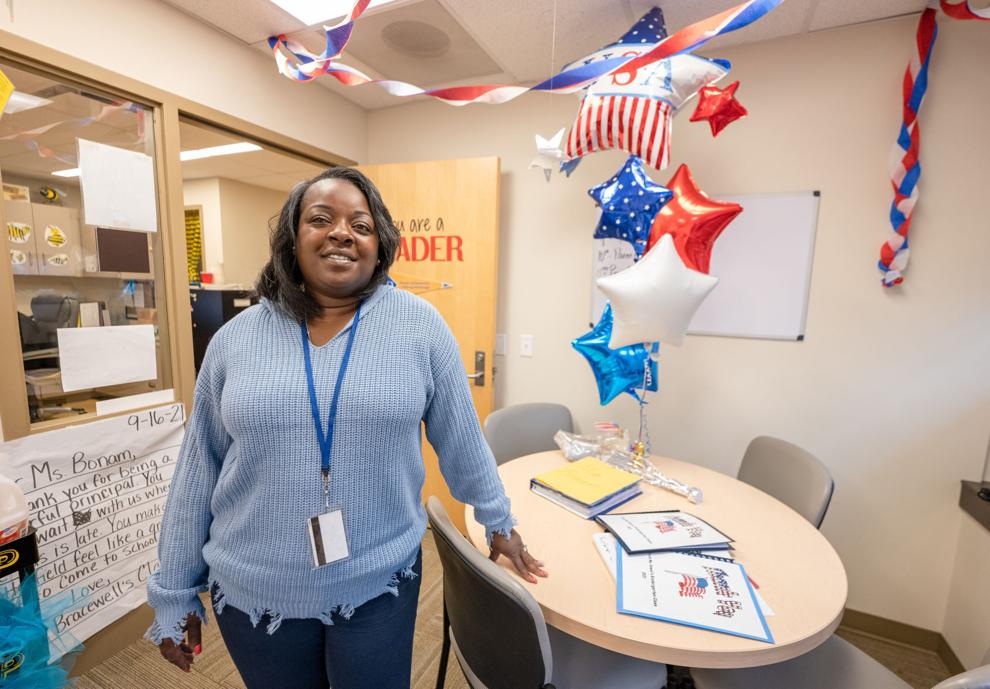 Kendra Bonam
Provided
KENDRA BONAMArmy veteran, Bottenfield Elementary principal
"I think the best way to thank a veteran for their service is to show genuine appreciation and respect for their service. A simple 'Thank you for your service' goes a long way.
"As a veteran, I really appreciate when people acknowledge my service by saying thank you."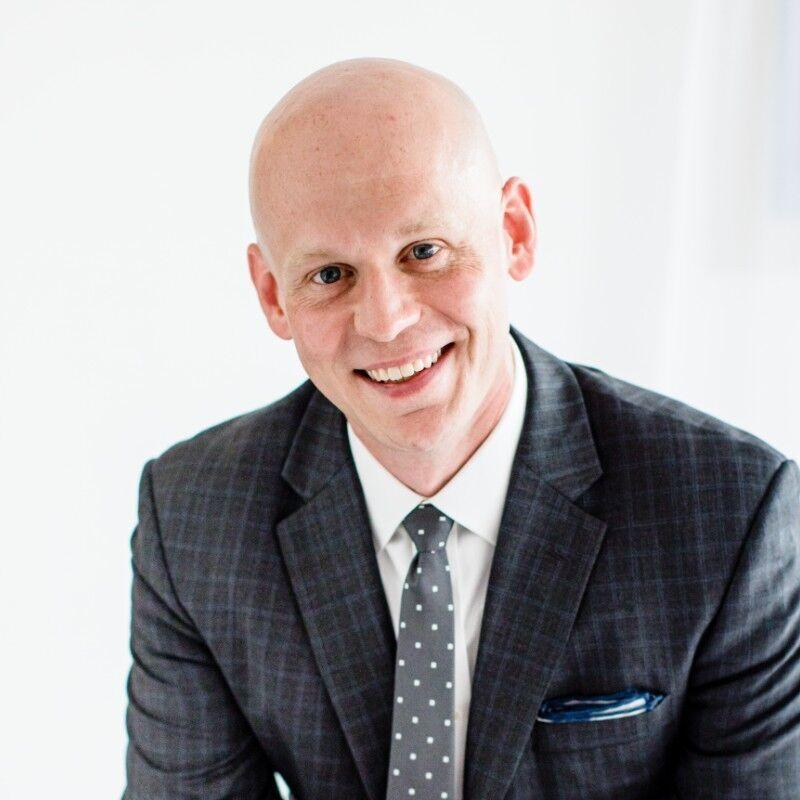 Eric Swenson
ERIC SWENSONArmy veteran, Carle Health strategic planning coordinator
"Often, people will tell me, 'thank you for your service.' I know it's well-intentioned and I appreciate hearing it. But what I really want to know is why you said it.
"I would encourage people to think about that for a moment.
"Maybe you're thankful because you appreciate the sacrifice, even if you can't understand it. Maybe it's because you feel safe and free in this country. Maybe it's because a person you care about — a friend or loved one — served and you simply want to feel kinship with someone who brings back a memory.
"I would ask people to understand that I served for you — for every single American everywhere. When someone tells me 'Thank you for your service,' I tell them: 'I did it for you.'
"And then I hope you'll tell me a story — so that I can know why you said it and can be a part of that story we share."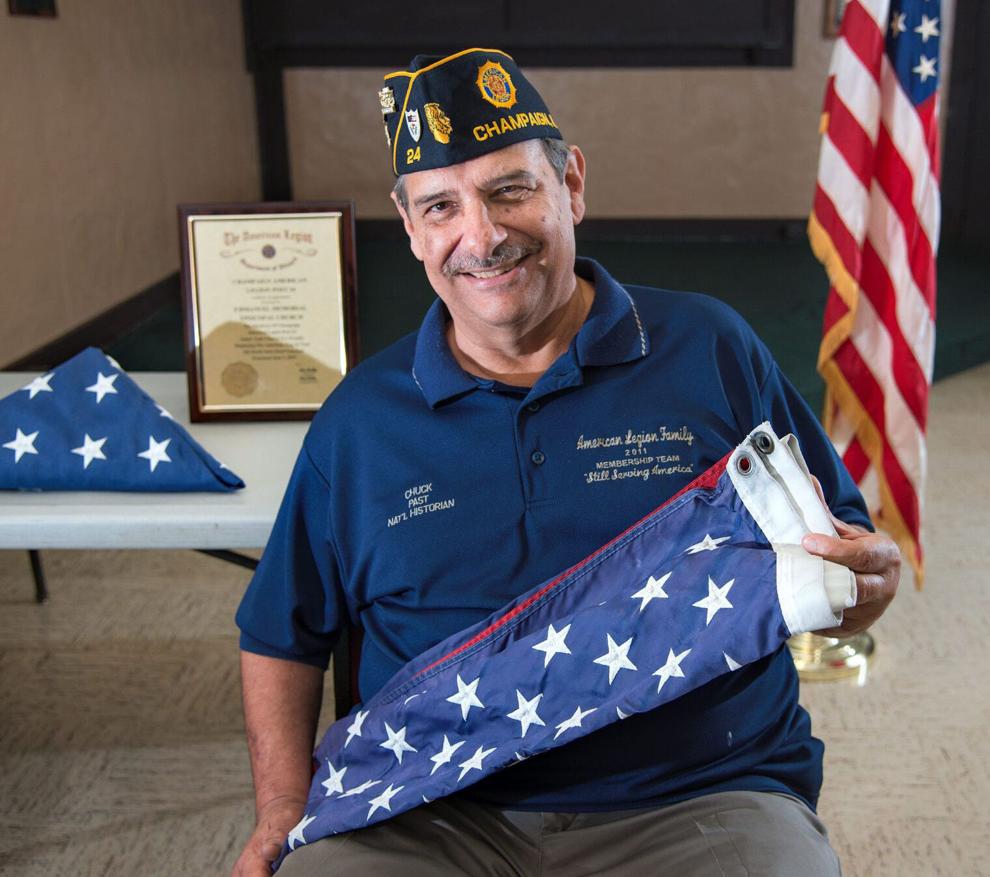 Chuck-Zelinsky
The News-Gazette
CHUCK ZELINSKYAir Force veteran served as American Legion's national historian
"I am always on the lookout for people that are wearing apparel that indicates they are a military veteran and their branch of service.
"I introduce myself — 'Chuck Zelinsky, USAF 1961-68. Thank you for your service' — and we talk about their service, what their duty was in service.
"Sometimes, we visit for a few minutes, especially with other Air Force vets. I notice the pride the veteran's wife or family — especially grandchildren — take in the veteran's service as we talk.
"Sometimes, it is a member of the family that is wearing the service apparel of their son or daughter. I visit with them because I know when a family member is serving, their family back home is also serving."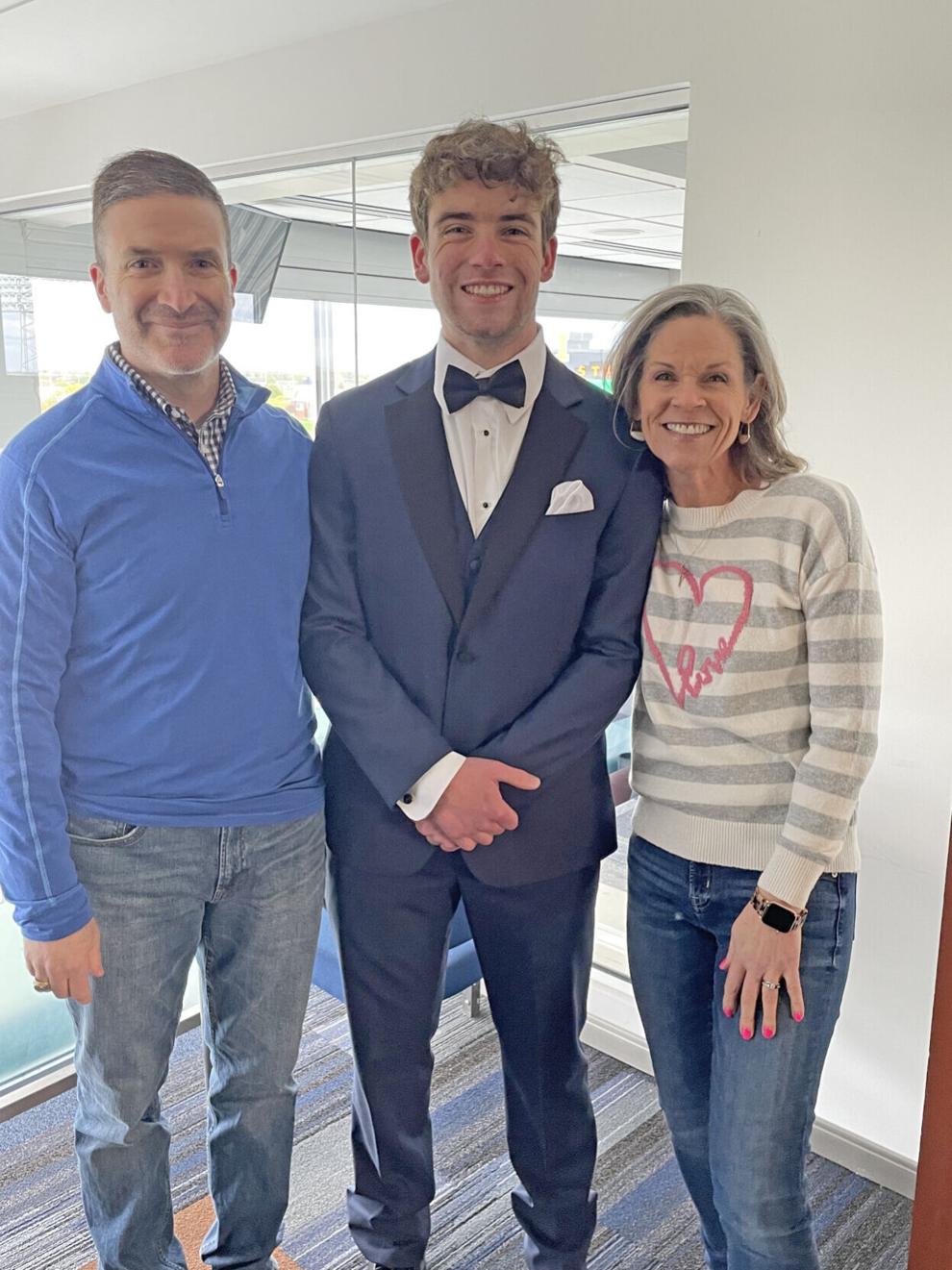 Anthony Corapi with son Thomas and wife Jill.
Provided
ANTHONY CORAPINavy veteran and chief operating officer, The High School of St. Thomas More
"To be honest, I have never really been comfortable with people thanking me for serving. I alway felt funny about it. For me, service to our nation was a calling and so I did not want anything special from it.
"The service to our Navy and nation and the work I did was all the payback I wanted. Sure, a discount or free meal here and there is very nice and very much appreciated but was never something I went looking for.
"What I found the most special was when someone would ask me to speak about my experiences and to tell my story or a story of someone else that served.
"I am speaking at Champaign Rotary on Monday in honor of Veterans Day. I am also a member of this club but was honored they asked me to share my story with the club.
"In my work at The High School of Saint Thomas More, I lead our Veterans Day event each year and this is a highlight of the year for me personally. I love teaching our kids about those who have served our nation.
"This year, I am doing a presentation on service members who have earned the Medal of Honor. I have four men, three living and one deceased, who exemplify service above self. One of the men is an Illini, Major Kenneth Bailey, USMC.
"I guess what I am trying to say is that if people want to do something to honor veterans, they should simply ask one to tell their story. Why did they serve, what did they see, what did it mean to them.
"In most cases, you will get folks to open up and share. There may be some who have painful memories and that is OK.
"They may still want to be heard and know that someone cares about what they did."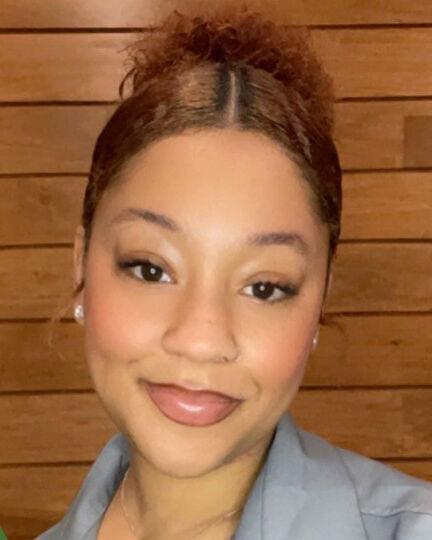 Briana Spinks
BRIANA SPARKSArmy veteran and assistant manager, Next Chapter Properties of Champaign
"Over the years, I've had so many people tell me happy Veterans Day. I think the most thoughtful way to show your appreciation to a veteran is to simply just acknowledge their sacrifice and thank them for their time in the service.
"Super simple, straight to the point but also very appreciated."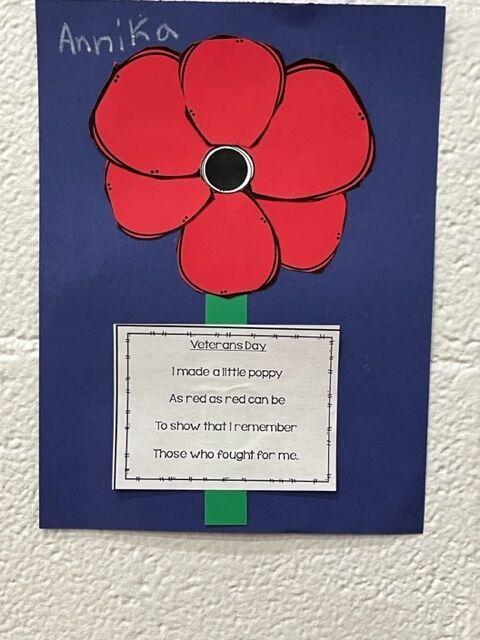 A poem in honor of Peter Buckley by his granddaughter.
Provided
PETER BUCKLEYArmy veteran, retired FBI special agent
"The best 'thank you' I received as a veteran occurred last year at a Veterans Day celebration at St. Joseph Elementary School, when my first-grader granddaughter invited me to attend.
"We all entered the school and were escorted down a hallway that led to the gymnasium. Within the hallway, several classes of first-graders formed a narrow tunnel of boys and girls that we were forced to navigate.
"As we went through this tunnel, every little boy and girl had outstretched their hand, encouraging us to slap their palm as they shouted in the high-pitched squeals that only small children can replicate.
"These kids all had wide smiles — some with missing teeth — and they were shouting with enthusiasm, 'Thank you for your service, veterans!' I felt like a varsity football player going through a tunnel of cheerleaders as they approach the field.
"Once the student saw his/her parent or grandparent, they grabbed the adult's hand, shoved a Hershey's Candy Bar with a 'Thank you veteran!' sleeve written over the wrapper, and the parent/grandparent was escorted by their child/grandchild to their seats inside the gym where we got to watch the show.
"The event concluded with the students, veterans and band all singing 'God Bless America.' We were then invited to take a closer look at the artwork the students had made which honored veterans.
"I read my granddaughter's poem, which she had copied and written beneath the cardboard poppy she had made. The poem read, 'I made a little poppy, as red as red can be, to show that I remember, those who fought for me.'"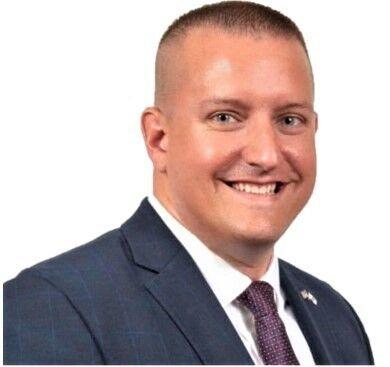 Seth Floyd
SETH FLOYDArmy veteran, Piatt County circuit clerk
"In a direct scenario, the best way is seemingly the easiest. A simple and sincere 'thank you,' said directly to the individual, is the way I prefer to show appreciation for the service of a veteran.
"While veterans are extremely appreciative of other, often more tangible deeds, genuine and personal acknowledgments are what have been and continue to be most memorable.
"I consider myself extremely fortunate to have served during a time when gratitude and support for veterans and service members was extraordinary. Alternatively, our Vietnam Era veterans did not receive anything close to those sentiments and I do not feel, no matter how hard I try, that I can fathom how those veterans felt, and perhaps still feel, today.
"This includes the years which followed their service. They mostly did not arrive home to celebrations or parades; their earned medical and mental health benefits were untimely and deficient; many were denied membership in the very organizations formed to assist them; and more of them than we will ever know hid their honorable service from even those closest to them.
"To those veterans, I say that the above-referenced 'simple and sincere thank you' is not enough. Since many of them did not even receive the most basic signs of appreciation, I have found a more appropriate recognition to them is 'Thank you, my friend … and welcome home.'"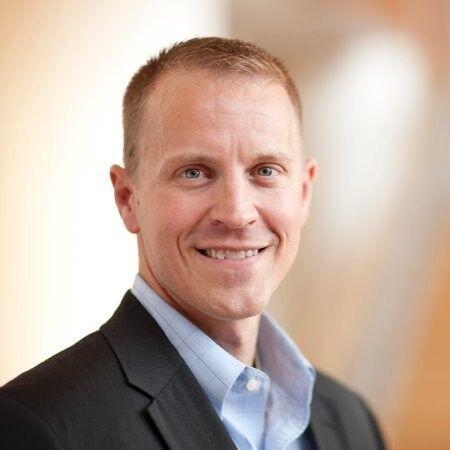 Ron Watkins
RON WATKINSArmy veteran, UI associate vice president
"I left the Army in 2000 as a captain. It really seems like a lifetime ago.
"My father also left as captain and was one of the first 500 advisors sent to Vietnam. I'm grateful of the supportive environment for veterans now compared to then.
"Just saying 'Thank you for your service' is more than enough. As a veteran, I thank other vets for their service and they do the same. It is always appreciated."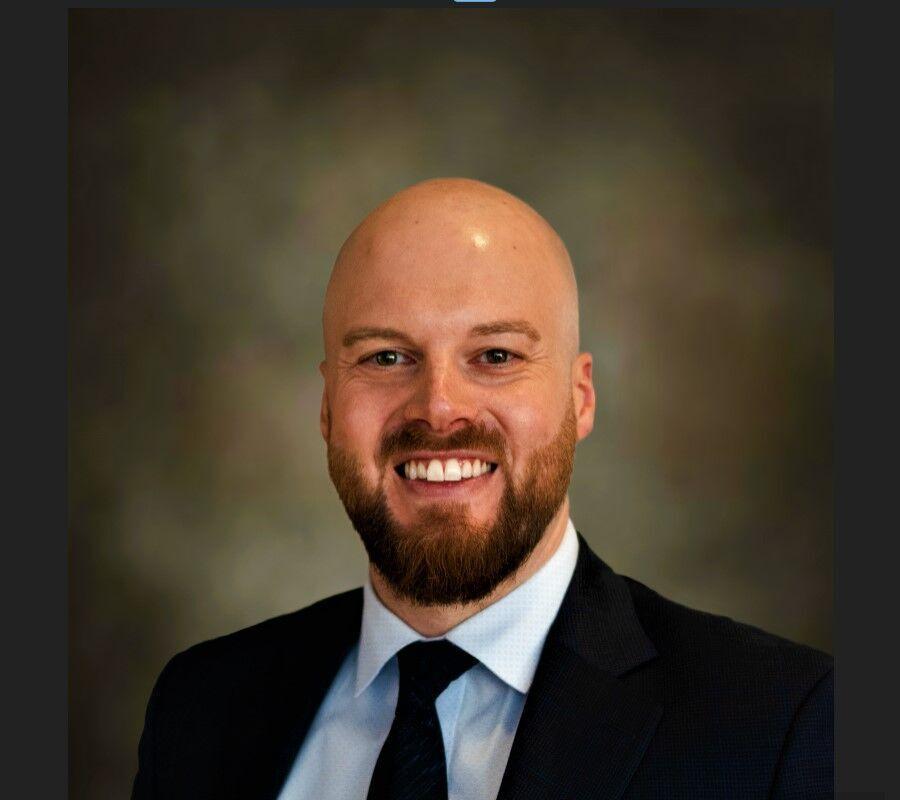 JR Reed
Provided
JR REEDAssistant director of advancement, UI College of Media
"A great way to thank a veteran, in my opinion, is to take a moment to listen to their stories and experiences.
"If they are willing to share, many veterans have unique perspectives and valuable insights to everyday situations and challenges. Veterans have special skills and qualities often developed during military service, and organizations large and small are beginning to understand the added and significant value in bringing them into the workforce.
"By giving a veteran time and attention, not only is gratitude expressed but also a genuine interest in their journey."