Sign up for our new (and free) Mailbag newsletter here
At 2 p.m. Fridays, our Kathy Reiser answers reader questions. Put her to the test by clicking here or email [email protected].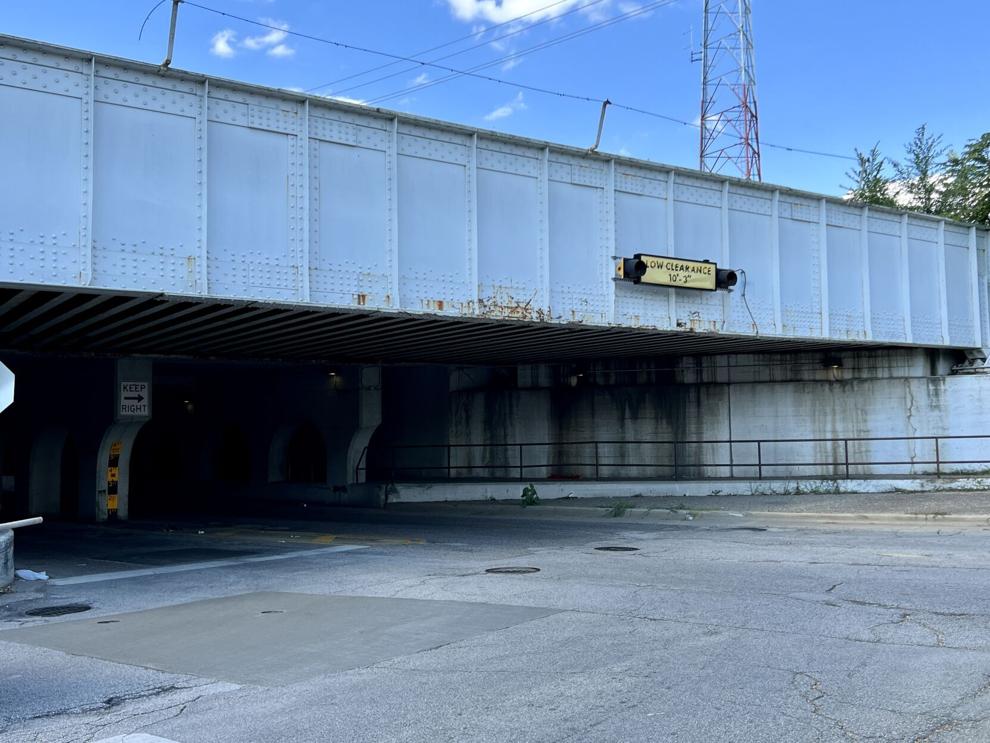 Buy Now
Kathy Reiser/The News-Gazette
A sample of what's to some:
"Last night when I reached the underpass at First and East Washington in Champaign, there was a Greyhound bus stuck in the viaduct — again. When was that bridge last inspected? It's been hit so many times, I'm just waiting for it to collapse at some point."
File this one under "things that go bump in the viaduct."
Canadian National Railroad spokesperson Kevin Donahue said, "we can confirm that nobody reported (this) bridge strike to us. I can confirm, though, that a member of the Bridge and Structures team has been out to the location since that date, and they have seen no issues with the bridge. 
"Per Federal Railroad Administration regulations, railroad bridges must be inspected at least annually. As long as we are made aware of an over-height vehicular impact, an inspection is performed prior to releasing railroad traffic across the bridge. We are not always made aware of a bridge strike."
Deputy Chief Kevin Olmstead, who oversees the Champaign Police Department's Patrol Division, said there is not a specific report type for tracking vehicles that get stuck under a viaduct. But police records do provide some information that can assist in providing an estimate.
"By examining data on calls for service at the Washington Street viaduct, Champaign Police can confirm that officers responded to 18 calls in 2021, 17 calls in 2022, and 15 calls (so far) in 2023 to address traffic concerns. These call types include accidents, traffic hazards and requests to assist motorists, and would include all vehicles, not just vehicles stuck under the viaduct."
CPD spokesperson Joe Lamberson said viaduct strikes "would be reported as such, but there's no way to distinguish one of those accidents from any other that might take place without manually reviewing every accident report by hand. Additionally, the statistics included 'assist motorist' calls because if an oversized vehicle stops short of hitting the viaduct but still needs police assistance to back up and clear the area, it can still have a significant impact on traffic."
Lamberson said if a vehicle strikes the structure of a viaduct, the Illinois Vehicle Code requires that it be reported to police.