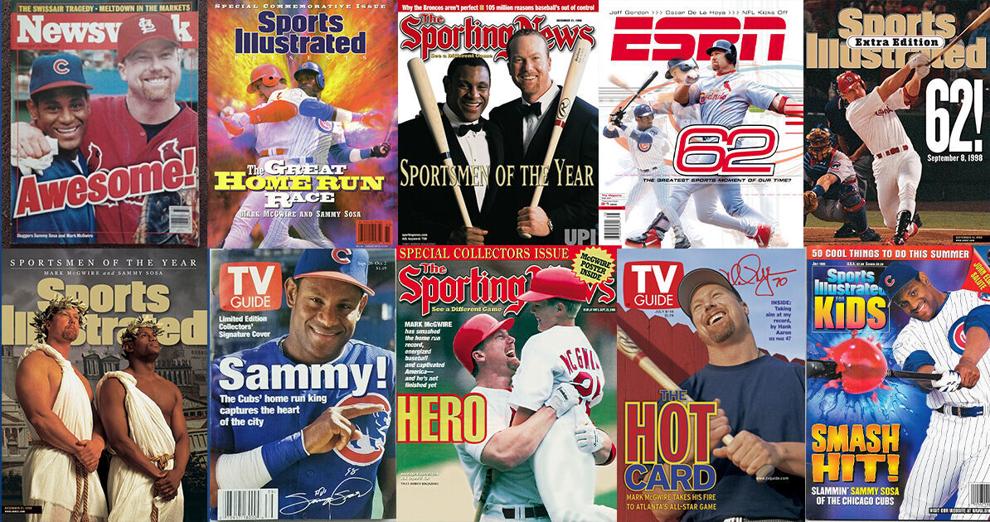 At this time 25 years ago, there was no bigger story in sports than the home run race between St. Louis' Mark McGwire and Chicago's Sammy Sosa. Little did fans know at the time that what they were watching would go down as one of the sport's biggest scandals.
It was the summer that saved (and later, shamed) Major League Baseball — 1998's season-long, too-good-to-be-true, back-and-forth game of home run derby between the Cardinals' Mark McGwire and the Cubs' Sammy Sosa.
Twenty-five years later, Editor Jeff D'Alessio asked a supersized panel of pitchers who served up homers to one or both whether they suspected steroids at the time and how they feel about their role in history* now.
On this date in 1998, first baseman Mark McGwire passes Roger Maris with his 62nd home run of the season with a blast in the fourth inning off the Cubs' Steve Trachsel during a nationally televised 6-1 win at Busch Stadium. pic.twitter.com/whRrETKh9J
— Cardinals Nation (@CardinalsNation) September 8, 2023
STEVE TRACHSELCubs starter gave up McGwire's shortest (341 feet) but most famous homer (No. 62, breaking Roger Maris' single-season record)
Steve Trachsel
"I think anybody who wasn't suspicious in '98 had never watched baseball before. As far as the players went, we had suspicions going back to 1995, '96. You had second basemen hitting five home runs one season and hitting 30 the next. Guys putting on insane amounts of muscle in one offseason. The trainers knew — they'd been warning baseball for years.
"Mark came out and admitted it, gave his mea culpa and was back in the good graces of MLB immediately.
"There have been a number of guys who've done that and they're back in the game. You can see the guys who didn't take accountability, they're not.
"I'm sure there are 150 of them we don't even know about. Or more."
I miss cigarette ads on scoreboards. I also miss Donn Pall. pic.twitter.com/MdLWXfofh6
— Menus (@LiamMenus) April 23, 2022
DONN PALLFormer Illini of four Marlins pitchers McGwire homered off of in two days, on Sept. 1-2
"I gave up number 57 to McGwire in 1998. That broke the National League record at the time. He hit a bomb off me.
"I had no idea about steroids, etc. I was just thinking these guys were lifting weights and getting huge. I was very naive.
"I felt like he was like college player playing against high school kids. I couldn't believe how far he could hit it.
"When the truth came out, I felt angry and cheated. I thought I had less talent than many of these players to start with, but then if some guys were cheating on top of it … well I really had no chance.
"Maybe I could have played longer in the bigs, maybe not. But the fact that some guys were cheating like that really gave them a huge edge over guys like me."
RUSS ORTIZThen-Giant gave up No. 45 to Sosa at Candlestick Park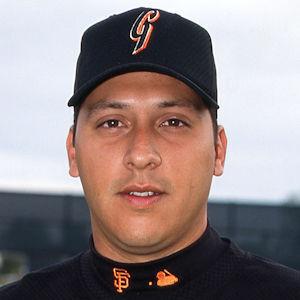 Russ Ortiz
"I remember when Sammy hit his home run off me in '98, I actually didn't think it was going out. He hit it so high, I thought it would stay in the park. It came down about 10 feet past the left field wall at Candlestick Park.
"I personally didn't think he was an imposing figure, like Mark McGwire. So I didn't think much of it at the time.
"I would say, as time went on, it didn't tick me off because that's their character and integrity they have to answer for. I felt if I did my job, I could help our team win, no matter who we had to face.
"Those guys' legacy has been affected and I am not going to feel bad for that."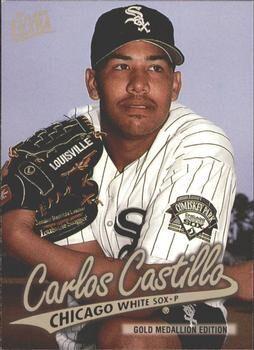 CARLOS CASTILLOIn early days of interleague, Sosa took White Sox reliever deep for No. 18
"I remember the pitch. I also remember hitting my spot one pitch before for the backwards K but I didn't get the call.
"Next pitch was a curveball, which Sammy hit about 2,000 feet. The pitch was up in the zone and he did not miss it. As far as anger or feeling cheated, it really never crossed my mind. I didn't make the pitch and he hit it.
"Sammy was always a good guy and he was loved by the fans. We should remember the positive impact he had on baseball and when he ran to the outfield with the flag in his hand and the fans went crazy."
Sammy Sosa did this in the Cubs first home game following September 11th. Chills 🇺🇸⚾️ pic.twitter.com/WCyzXItk1G
— Baseball (@mlbelites_) September 11, 2023
MIKE TROMBLEYMcGwire's 36th homer came off Twins reliever at Minneapolis Metrodome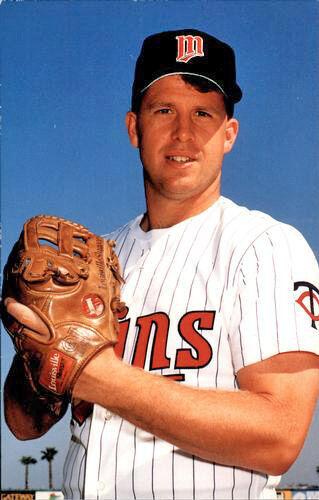 Mike Trombley
"I've thought a lot about this. At the time, I really didn't think much about PEDs. As a player, especially a pitcher, I probably should have but I didn't. I was used to guys looking for an edge.
"It was good I knew nothing about some of the stuff they were doing as I can't say for sure I wouldn't have considered it.
"On June 27, I gave up home run number 36 to McGwire. After throwing him several good split-fingered fastballs and him barely getting a piece to keep his at-bat alive, I thought I'd try a fastball.
"Ugh, my mistake. He crushed it to left center. Not sure how far it went but it wasn't a wall scraper.
"After I found out about guys using PEDs I never felt cheated or angry. I'm not even sure if they were illegal during that time.
"It is too bad about some baseball fans' feelings surrounding that time. I was really proud to pitch in MLB and faced some of the best that ever played the game. Did they cheat? Not sure anyone is innocent if we are putting everyone under the microscope.
"I'm not sure I ever threw a pitch without the use of a little pine tar somewhere on me."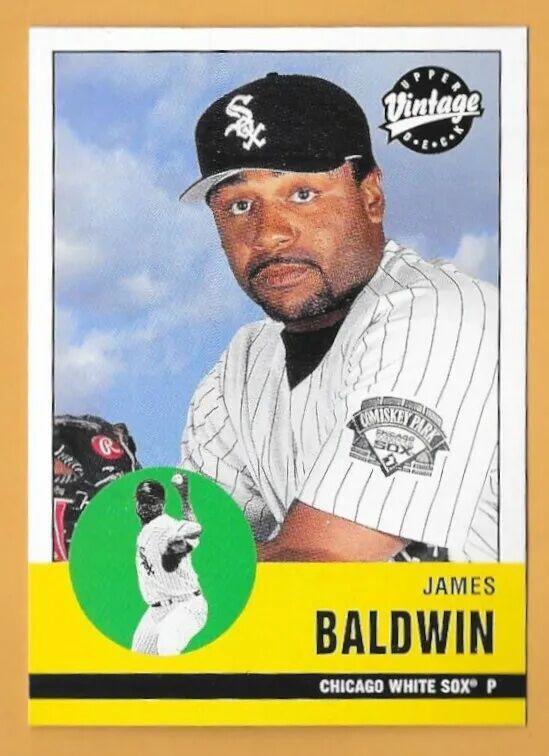 James Baldwin
JAMES BALDWINOne of three White Sox pitchers tagged by Sosa the first weekend in June — home runs No. 17, 18 and 19
"I had my doubts about things. We kept hearing rumors but no one said anything until it went public. Once it got heated up, then I felt cheated and angry."
Today is Ryan Dempster's Birthday. Happy Birthday @Dempster46! pic.twitter.com/QBckodcDru
— OBVIOUS SHIRTS® (@obvious_shirts) May 4, 2023
RYAN DEMPSTERSosa hit No. 30 off the Marlins starter and future Cubs teammate, a 430-foot blast on June 1 at Wrigley Field
"At the time of the home run chase, I was never thinking about anyone cheating or using performance-enhancing drugs. I was just trying to compete.
"That being said, when Sammy hit that home run June 1st in my first major league start, I thought to myself: I have to make some better pitches; otherwise, I might not be in this league for very long."
MATT WHITESIDEOne of McGwire's 11 April victims, in a Cardinals home win over the Phillies
"I honestly do not recall any negative thoughts other than at my self for hanging a slider.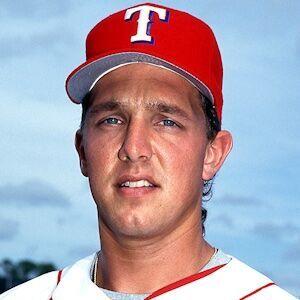 Matt Whiteside
"I had been very successful versus Mark up to that point. It was my first time pitching in St Louis and being a Missourian, there were lots of hometown family and friends in the stands that night.
"I don't think at the time it was as widely known that many players were using some sort of assistance — and probably more than most know about, or want to admit. I was honored to be a major leaguer, and don't have any ill will or negative feelings about my experiences in the big leagues."
CLIFF POLITTESosa hadn't yet found his groove when he went yard against the Cardinals reliever for No. 7 on May 3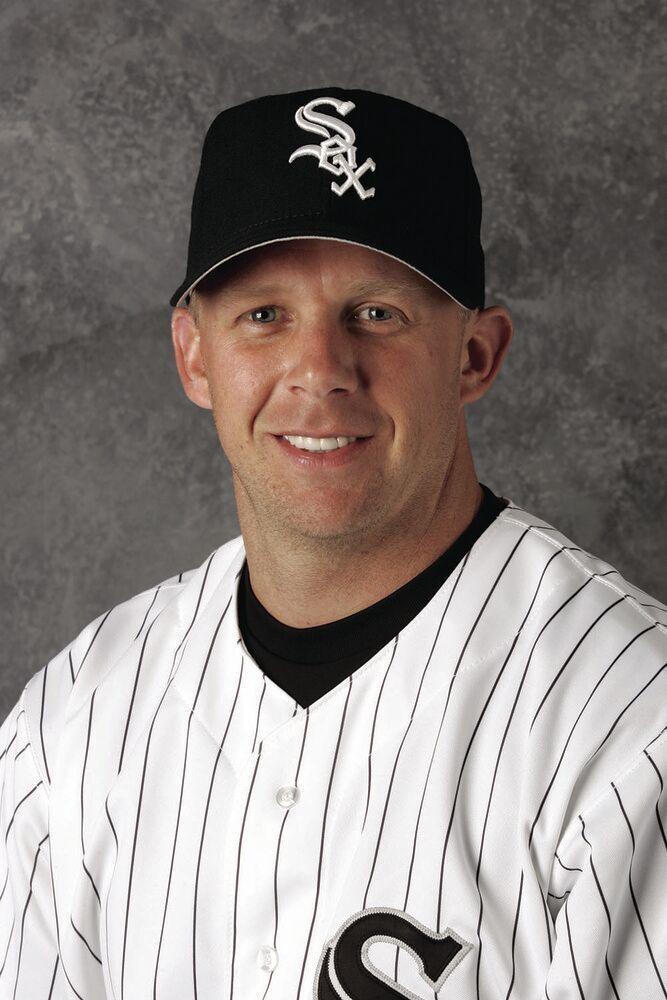 Cliff Politte
"I was young at the time and figured these guys were just big and strong. Later on in my career, once I learned about it, you kind of just thought: 'They must be on something' due to the sound it made and distance it traveled.
"I think the only home run I get mad about is the one I gave up to (Barry) Bonds in Toronto. He hit it out to left field and I didn't think he had a good swing on it — it was about half a foot off the plate. It was too easy for him to do that and that bothered me.
"Others, I just chalked up to me making mistakes to good hitters."
JERRY SPRADLINMcGwire took journeyman reliever deep for No. 10 of 70 that season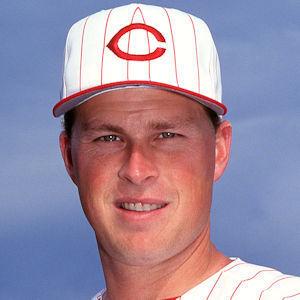 Jerry Spradlin
"Shoot, I actually thought the ball he hit off me was going to be caught at the warning track at first, because it didn't look like he got it that good. So I was a little surprised it hung up there long enough to get out, because those were usually caught.
"I don't feel cheated or any of that stuff that people feel. I struck him out looking the following year, so I feel I got even. LOL."
BRETT TOMKOThen-Red served up Sosa's 52nd homer on Aug. 28 and No. 55 three days later
"To be part of such a historic home run race between Sosa and McGwire was exciting. It was a great time in baseball.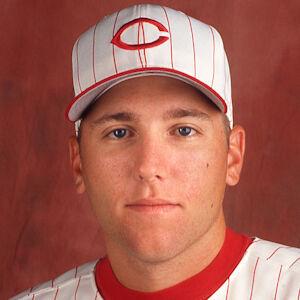 Brett Tomko
"The era that we played in and what it represented in the history of baseball is well-documented and can be debated forever. Things can be speculated about so many players but I have tremendous respect for Sammy and the amazing athlete that he was and don't think really anything more than that."
ANDY BENESEx-Cardinal and then-Diamondback among the pitchers who surrendered homers to both sluggers — McGwire's 31st on June 12, Sosa's 43rd on Aug. 5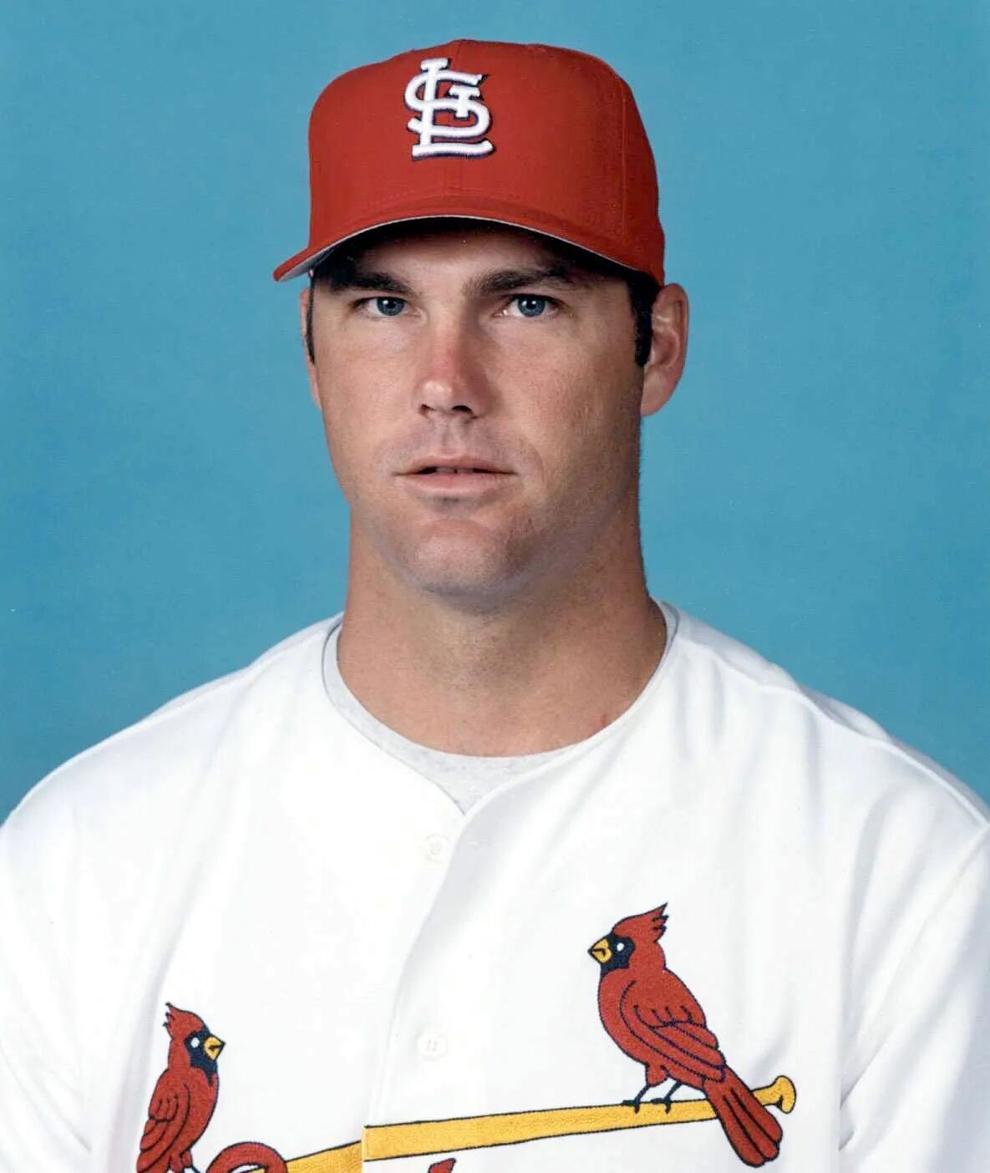 Andy Benes
"I was a teammate of a Mac for two-and-a-half years. I also faced Sosa for the better part of 14 seasons. They were two very special and gifted hitters throughout their careers.
"The ball came off Mac's bats with a different sound. He was so strong, but he also found barrel quite a bit. That's a God-given ability.
"Great hand-eye coordination and strength is a lethal combo. It doesn't matter what you take to increase strength; that won't hit the ball for you. You still have to have the ability.
"The HR he hit off me may have been his shortest that season. It didn't get that far out but was a moonshot. And was a grand slam.
"I generally focused on what I needed to do to prepare and execute pitches and didn't really waste too much time on things I couldn't control. So I didn't really have too many emotions in regard to those that stepped out of bounds in regard to PEDs.
"I played in an era where so many used and that was the norm for me."